The Peter Thomas Roth Rose Stem Cell Bio-Repair Gel Mask has been described by its users as being a miracle mask. Do I agree with popular opinion? Read on to find out.
About Peter Thomas Roth Rose Stem Cell Bio-Repair Gel Mask
The Peter Thomas Roth Rose Stem Cell Bio-Repair Gel Mask has been described as a soothing gel mask that repairs the skin. It is powered by rose stem cell technology that helps in diminishing any visible signs of aging. The gel mask is best used for people with fine lines and wrinkles. The mask also helps diminish dullness, uneven texture, and dryness in the skin. 
The gel mask has been formulated with cutting-edge plant biotechnology that replicates perfect rose stem cells that provides astonishing results. Five rose plant stem cells – are blended perfectly with four rose extracts – The blend makes a cooling gel that helps invigorate the skin and improves the look of skin and helps diminish fine lines, wrinkles, dehydration, dullness, and sagging. The mask helps in leaving the skin looking silky soft, radiant, beautiful, and youthful while strengthening and toning the look of skin. 
It is formulated without parabens, sulfates, and phthalates, which I love. 
You're supposed to apply it on thoroughly cleansed skin. You need to apply a generous coat on your skin and leave it on for ten minutes. After the ten minutes are over, you rinse it out with cold water. You can leave the bottle in the refrigerator and apply it as a mask for an intensive, cooling mask. You can also leave it overnight like an overnight mask as the last step of your skincare routine. It can be used two to three times a week but can be used every day as well for intensive repair.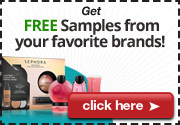 Ingredients List
The main ingredients of the gel mask are the five rose plant stem cells, rose commiphora, desert rose, damas rose, pale rose, and white rose, that help tone, firm, strengthen, brighten and diminish the look of fine lines and wrinkles. 
The Four rose extracts, rosa damascena, rosa canina, rose hip seed, and rose water, help balance, hydrate and provide antioxidant benefits. 
It also has aloe vera which helps hydrate and calms the appearance of skin. 
The entire ingredient list is as follows: 
Water, Butylene Glycol, Propanediol, Peg-40 Hydrogenated Castor Oil, Trideceth-9, Triethanolmaine, Carbomer, Rosa Centifolia Leaf Cell Extract, Rosa Alba Leaf Cell Extract, Rosa Damascena Leaf Cell Extract, Rosa Canina Fruit Extract, Rosa Damascena Flower Oil, Rosa Canina Fruit Oil, Rose Centifolia Flower Water, Commiphora Myrrha Leaf Cell Extract, Adenium Obesum Leaf Cell Extract, Leuconostoc/Radish Root Ferment Filtrate, Glycerin, Allantoin, Aloe Barbadensis Leaf Juice, BHT, Sodium PCA, Propylene Glycol, Ethylhexylglycerin, PPG-26 Buteth-26, Ethylhexyl Salicylate, Butyl Methoxydibenzoylimethane, Ethylhexyl Methoxycinnamate, Disodium EDTA, Potassium Sorbate, Red 33 (Ci 17200).
First Impression: My Thoughts and Opinions On Peter Thomas Roth Rose Stem Cell Bio-Repair Gel Mask
I wanted to try the Peter Thomas Roth Rose Stem Cell Bio-Repair Gel Mask because I had recently bought the Peter Thomas Roth 24k Gold Mask Pure Luxury Lift & Firm Mask that I really loved using. I loved the mask so much that I decided to buy the Rose Stem Cell Bio-Repair Gel Mask and the pumpkin enzyme mask.
I figured because the 24k gold mask was so good, these two would have to be great as well. I checked on Sephora, and they had great reviews, all the more reason for buying them. 

The Peter Thomas Roth Rose Stem Cell Bio-Repair Gel Mask comes in a cardboard box that is slightly bigger than the mask's true size. The packaging is embellished with pictures of roses, and that makes it look pretty. The mask itself comes in a plastic tub, which I don't like because I love it when masks come in glass tubs, but I'm not judging the mask right away. At first sight, I thought the plastic tub was pink, but I realized the tub is actually colorless, and it's the mask that is pink. 
The mask has the texture of a thick gel, which is cool to touch. It has a slight smell of roses, and I love that. Some users have a problem with fragrances on their beauty products, but not me. I love it when some masks remind me of gardens and spring, and this is one of them. 
So, I thoroughly cleaned my skin with the Peter Thomas Roth 24k Gold Pure Luxury Cleansing Butter (Which works as good as it sounds!) and is an ultimate luxury experience in itself. I applied a thin layer of the mask on my face. It applied very easily and dried down quite fast.
In about ten minutes, my skin felt tight. So I washed it off, and my skin felt hydrated and soft. I loved it! I applied my night-time skincare products on my face after, and they applied much better than they usually do. In the morning, my skin felt much more hydrated than usual and looked brighter as well.
My Experience
As you can see by the photo that I posted, I'm nearly done with the tub. I may have two more uses of it left, which goes to show how much I've used the mask. I use it in the mornings when I get my morning coffee and before applying my makeup. Some days, I stick it in the fridge for about 10 to fifteen minutes, and when I apply it on my face, it feels so good! And the cooling sensation helps de-puff my face to some extent. Makeup always applies so much better on my face after I've used the mask, and my skin feels soft and glowy all through the day. 
On winters, my skin gets really dry, which is when I use the mask as an overnight mask. So, I apply my night serum and eye cream and ditch the moisturizer for the mask. I always wake up with better-hydrated skin. I wouldn't say it feels as moisturized as the Overnight mask from Origins (Review coming soon), but it does feel great. Overall, I love the mask. 
What I Like & Dislike About Peter Thomas Roth Rose Stem Cell Bio-Repair Gel Mask
Likes

Hydrates my skin beautifully
Results in just ten minutes 
Can be used every day
Brightens your face
Application is extremely smooth
Can be used as an overnight treatment 
Cooling sensation in the summer if stuck in the fridge for a while
Dislikes
Comes in a plastic jar

Does not come with a spatula
Verdict
I don't have many negative things to say about Peter Thomas Roth Rose Stem Cell Bio-Repair Gel Mask because it is a great mask. However, I had the opportunity to try a sample of "Fresh Rose Face Mask," and I feel like that was a much better product than this is.
I'm waiting for this tub to finish up so I can buy myself a big tub of the Fresh Mask because it doesn't make sense to buy a new mask when I still have some of the Peter Thomas Roth mask left, and you know how fast masks expire (in this case 24 months). So, I might not buy this mask again but I'm not too sure yet. I want to really test the Fresh Rose Face Mask before I make my decision since I loved the sample. I will be testing out a big tub of the Fresh Rose Face Mask, and when I have decided which one is better, I will be sticking to that brand from then on. 
Overall, I think Peter Thomas Roth makes some great masks that have been tried and loved by so many women, and if you haven't already, it's time you joined the bandwagon as well. 
Rating: 4.5/5

Where Can I Buy Peter Thomas Roth Masks?