Do you ever sit in bed and wish you could be a sleeping beauty? No? Well, I do! Being called a sleeping beauty would be amazing—and the secret to that lie in skincare. Sleeping masks are the secret to being beautiful while slumbering.
Imagine sleeping with dull, dry skin and then waking up to beautiful, bright, radiant, and hydrated skin! You can easily have that experience by using a sleeping mask.
Sleeping masks are not the most popular skincare product, but people who include them in their regimen swear by their effectiveness. If you have time and energy to spare, putting on a sleeping mask will be worth it!
Your skin goes through a lot of stress during the daytime, and when evening comes, your skin will be covered with dirt, dust, sunburns, and other impurities. It is horrifying to think about what is on your skin at the end of the day and the very best thing you can do to your skin is to reward it in the nighttime. There is nothing like the luxurious feeling of taking care of your skin at bedtime.
The TOP 5 Korean Sleeping Masks(in no particular order):
1. Dear Klairs Freshly Juiced Vitamin E Mask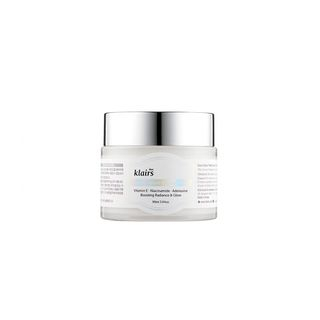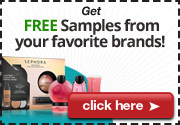 When a product is from Klairs, you can be certain that your skin is in good hands. They offer very luxurious products that are proven to be highly effective in treating skincare issues. And although their packaging leaves a lot to be desired, they make up for it with their formulas.
One of their wonderful products is their Freshly Juiced Vitamin E Mask. It is a product that can do many things—you can use it as a mask, wash-off pack, and even as a moisturizer! With the infusion of Vitamin E, it can brighten your skin, fight off signs of aging, and improve your skin's overall condition!
It has a jelly-like consistency and then transforms into a cream and then into an essence that absorbs easily onto the skin and adheres to it well, which helps the formula sink into the skin better and lock in the moisture for as long as 8 hours!
You would be delighted to see that the pudding-like consistency has a sort of memory foam texture. It makes the experience even more luxurious. The result is skin that is brighter, tighter, and healthier!
The three main ingredients that make this sleeping mask effective are Vitamin E, niacinamide, and adenosine.
It is no surprise that Vitamin E makes the formula work—it prevents external stressors from penetrating the skin and promotes the turnover of cells so fresher skin cells can resurface. It can also soften and soothe skin irritation and inflammation caused by sun exposure and pollution.
Niacinamide and adenosine are another great duo for the skin.

Niacinamide helps control sebum production, which is very helpful for oily and acne-prone skin and improves skin texture.
Adenosine is a vitamin that can be found in our very own cells, and it strengthens the skin by encouraging the production of collagen. As we all know, collagen is the number one key to having younger-looking skin, and niacinamide is just the thing you need for that!
This sleeping mask will smoothen out your skin texture, brighten it, and protect it from free radicals.
This is just the perfect mask for dry and combination skin types.
Likes
Rich, pudding texture
Results in brighter and plumper skin
Can be used as a moisturizer
Soothing effect on skin
Dislikes
Has a sticky feeling upon application
Essential oil ingredients may irritate skin
2. ENATURE Birch Juice Hydro Sleeping Pack
If you want to sleep like an angel with fully hydrated skin, your best bet is ENATURE's Birch Juice Hydro Sleeping Pack. This is only one of their products, and it packs a punch with its super moisturizing powers. It is highly moisturizing to the skin and contains 74% of Birch Juice or Birch Tree Sap.

This ingredient gives rich moisture to your skin and nourishes it, perfect for dry, rough skin.
If you suffer from rough skin, this sleeping pack will be right for you because it maintains the skin's moisture and keeps its barrier strong enough to fight off external stressors. This pack is focused on nourishing the skin with its high concentration of Birch juice and plant extracts that have great benefits for the skin.
Plus, they give the formula a natural scent to make the experience more soothing.
Aside from Birch juice, it also contains chamomile and plantain seed extracts, further improving the formula's effectiveness. Both ingredients are great at making your skin soft, plump, and moisturized. You will be waking up the following day all radiant and beautiful!
The product has a light gel-like consistency which is super lightweight when applied to the skin, and it gives a refreshing effect once you use it. The amino acids and enzymes present in the Birch juice will work to intensely hydrate your skin and strengthen its barriers while you sleep soundly.
Your skin will be transformed overnight with this pack's formula, and you will clearly see it as you use it every day. With an improved complexion and healthy skin, you will be a real-life sleeping beauty!
This is also great as a daily moisturizer because of its lightweight consistency, so feel free to use it every day to give your skin that extra boost in hydration.
Great product for oily and combination skin types.

Likes
Free some sulfates, parabens, and alcohol
Absorbs easily on skin
Travel-friendly packaging
Does not cause breakouts
High concentration of Birch juice
Lightweight formula
Dislikes
Its natural scent can be overpowering
May cause irritation for really sensitive skin types
Does not provide enough hydration for dry skin
3. COSRX Ultimate Nourishing Rice Overnight Spa Mask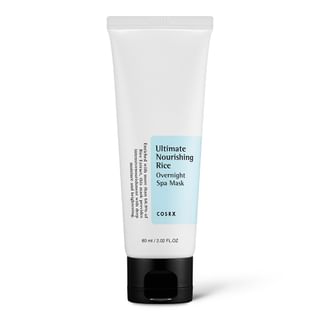 In the world of skincare, COSRX is definitely one of the popular girls back in high school. Nowadays, you cannot talk skincare without hearing about COSRX. It is one of the best brands out there! It is all the rage in the community, and that is exactly what they deserve. Clean, potent formulas and neat, minimal packaging—a great combination if you ask me! They offer so many different products that address many different skin problems.
You should give them a try.
Their Ultimate Nourishing Rice Overnight Spa Mask is enriched with more than 68% rice extract and is a nourishing treatment that deeply moisturizes the skin and improves its texture. If you suffer from dull and flaky skin, this is the solution for you. It brightens and softens with its main ingredient and the additional benefits of niacinamide.
Goodbye, dry and flaky skin! Hello, soft, firm, and hydrated skin!

This formula includes propolis, an anti-bacterial and anti-inflammatory ingredient, and works wonderfully on irritated skin. So, aside from getting hydrated and smooth skin, all the irritation and inflammation will disappear overnight! The rich, silky cream feels lovely on the skin, and it only takes a few minutes for it to absorb fully, saving you so much time in your nighttime skincare routine.
Upon application, the luxurious mask glides and absorbs immediately into the skin, making it soft and smooth. The formula's magic works, and you will be rewarded with intense moisture without the icky, greasy feeling. It is going to be an amazing spa experience that you can have right at your own home!
The sleeping mask is encased in a tube container, making it a more hygienic and convenient product to use. This kind of packaging prevents bacteria and dirt from mixing with the formula.
What else is amazing about this product? Well, it is actually a 3-in-1 sleeping mask, in a way that you can use it as a sleeping mask, cream, and wash-off pack! It's good to have choices when it comes to nighttime skincare products.
You can expect to wake up with soft and supple skin with a nice glowing effect! It is guaranteed that it only gets better and better with every use of this sleeping mask!
This is a great product for dry, combination, sensitive, and acne-prone skin.
Likes
Brightens and firms skin
Improves skin texture
Retains moisture in skin
Soothing and calming effect
Leaves no oily residue
Dislikes
Maybe a bit heavy on oily skin types
4. LANEIGE Hypoallergenic Cica Sleeping Mask
LANEIGE is a big name in the skincare world. They are famous for their super hydrating products and simple, neat packaging. LANEIGE is well-known for their clean and effective formulas and is considered a luxury brand for this very reason.
They offer high-quality products like their Hypoallergenic Cica Sleeping Mask, making your nighttime routine a luxurious, soothing experience. Because of LANEIGE's hydrating formulas, this sleeping mask will deeply moisturize dry and sensitive skin types. The main ingredient Cica helps repair damaged skin and bring out fresher and brighter skin cells.
Cica maybe the mask's main ingredient, but the formula also includes Forest Yeast. Though it may sound like some type of fertilizer, it is actually very beneficial to the skin because of its strong restorative effects.
It strengthens your skin's outer barrier and makes it strong to fight off free radicals.
This Forest Yeast is a potent fermented ingredient that was discovered in the Gotjawal vines from Jeju Island. After a long fermentation process, it comes out as a great ingredient for skincare.
Some other ingredients found in this sleeping mask are panthenol and cypress leaf extract. Both have soothing and calming effects on the skin and help with irritated skin while also maintaining its moisture. This hypoallergenic sleeping mask will provide your skin the care it deserves—a soothing, safe, and comfortable treatment.
This sleeping mask is specifically designed to repair and soothe damaged and irritated skin. Its creamy texture is very rich, and it practically melts and blends into your skin—spreading its nourishing ingredients deep into your skin.
After using this cream overnight, you will wake up with stronger, firmer, healthier, and brighter skin.
Perfect for sensitive, acne-prone, and combination skin types.
Check out our review on this product here.
Likes
Amazing natural ingredients
Safe for sensitive skin
Soothing and calming effect
Strengthens skin barrier
Rich, creamy formula
Helps even complexion
Dislikes
Does not offer enough moisture for dry skin types
Has a sticky, slimy feeling upon application
5. Glow Recipe Watermelon + AHA Glow Sleeping Mask
Glow Recipe is one of the most unique skincare brands in the market. They offer products with formulas that are made from mostly fruit ingredients. The power of fruits provides beautifying effects on your skin and makes it look as fresh as possible! And not only that—they also have the most adorable and pretty packaging for their products!
Their Watermelon + AHA Glow Sleeping Mask is one of their interesting products. As it says in its name, its main ingredient is Watermelon.
The cream feels luxurious with its bouncy texture. It is lightweight and has a gel-like consistency, making it a good option for a wash-off mask. You can put this on for 10 minutes and wash it off!
But it is specifically designed for overnight use, that's why Glow Recipe made sure that it is pillow-proof. Don't you just hate when you use products at night, and it rubs off on your pillows? Well, Glow Recipe fixed that problem, so you won't have to worry about it anymore!
The star ingredient, watermelon extract, is an intense hydrating ingredient that deeply moisturizes your skin and improves its elasticity, making it a perfect anti-aging ingredient, too. It moisturizes and fights off signs of aging like wrinkles and fine lines.
This fruity mask also includes other ingredients, such as the ultra-hydrator hyaluronic acid, and the super-exfoliator and pore refining alpha hydroxy acids or better known as AHA.
While you sleep, these ingredients will sink into your skin and makes sure that it is properly hydrated and free from impurities, including dead skin cells. Since AHA is an exfoliating ingredient, it clarifies and improves your skin's texture so that you will be able to wake up with softer, smoother, and more radiant skin.
Watermelon extract is not a new ingredient to be used in a skincare product. In fact, it has been used in Korea for a long time because of its hydrating effects and it is traditionally used to soothe and calm irritated and inflamed skin. This extract dives deep into the skin and nourishes it with minerals, amino acids, antioxidants, and various vitamins.
Fruits are just as good for skin care as they are for the body!
This lovely fruity sleeping mask is perfect for all skin types!
Likes
Softens and moisturizes skin
Lovely watermelon scent
Comes with a spatula
Smoothens skin texture
No greasy feeling
Dislikes
A bit pricey
Pills and flakes a little
Strong scent
How to use your new sleeping masks!
Most people have a nighttime skincare regimen that is different from their daytime routine. During the nighttime, you use heavier creams and, of course, sleeping masks.
Unlike night creams, sleeping masks stay on your face for the entire night until you wake up. The major difference is that sleeping masks are more potent and contain more powerful concentrated ingredients. These ingredients may irritate your skin when used daily, so it is recommended that you use sleeping masks once or twice a week.
You can use sleeping masks if your skin needs a little pick-me-up. If you want, you can skip your night cream for a night and use a sleeping mask instead so you can wake up more radiant and fresher than ever.
In summary, you must use sleeping masks sparely and take care not to overuse them because their potent ingredients might do more harm to your skin. Though it may seem like it's easy to use sleeping masks, there are a lot of things you need to take note of when you want to use them!
Always take care of your skin, and don't overdo it!
Conclusion
Sleeping masks are a luxury that everyone should have. I think that everybody deserves a night or two of putting on a sleeping mask and waking up to radiant, glowing skin. It's a wonderful experience and when you have the time, I highly recommend trying out a sleeping mask.
Have a wonderful time trying out one of these products, and have a happy skin day!