Here's a product with a name that is as mouthful as it comes. And the price is equally hefty, something that makes people think twice before swiping their credit card. But for all the goodness that it promises: the luxury of the 24K gold and the vow to lift and firm your skin, does it really live up to the hype?
Read on to find out whether or not the Peter Thomas Roth 24K Gold Mask Luxury Lift & Firm delivers on its promises.
About the Peter Thomas Roth 24K Gold Mask Luxury Lift & Firm
The Peter Thomas Roth 24K Gold Mask Luxury Lift & Firm is a luxurious treatment mask that is full of 24k gold and colloidal gold goodness. The mask promises to firm and lift the look of skin and impart an opulent glow while making your skin taut. The mask is perfectly suitable for all kinds of skin, namely normal, dry, combination, and oily skin.
People who suffer from skincare concerns such as fine lines, wrinkles and dullness can benefit from using the mask. The loss of firmness and elasticity that is one of the biggest concerns among aging skin can also be addressed through the use of this mask.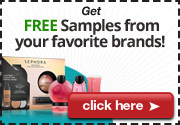 People who own this luxurious tub of the mask can apply it two to three times a week, or if they wish, they can choose to apply it daily to get a glow that radiates. The mask is meant to be used on thoroughly cleaned skin. After removing your makeup or anything else on your face, you can take out a generous helping of the mask and cover your entire face.
The mask is meant to go on opaque, so make sure you're using a good amount of product. You can then leave the mask on your face for five to ten minutes. After it works its magic, you can then wash the mask off with warm water. 
Ingredients List
The Peter Thomas Roth 24K Gold Mask Luxury Lift & Firm has highlighted three main ingredients that make the mask work wonders. 
24K Gold to lift and firm the appearance of your skin and impart an opulent glow that helps make your face look radiant. 

Colloidal gold that visibly lifts and firms the skin. 

Caffeine to help tone, tighten, and firm the skin's appearance helping rejuvenate aging skin to its former glory. 
The mask also contains Peridot that helps nourish and reduce signs of aging. Hyaluronic acid and glycerin help to hydrate the skin to give it a more lifted appearance and make the skin appear plumper and fuller. 
The mask is formulated without harmful ingredients such as sulfates, SLS and SLES, parabens, and phthalates, which can harm the skin. The complete ingredient list is as follows: 
Glycerin, Water, Sodium Hyaluronate, Caffeine, Olivine Extract, Colloidal Gold, Pentylene Glycol, Carbomer, Sodium Hydroxide, Potassium Sorbate, Sodium Benzoate, Sodium Metabisulfite, Mica, Phenoxyethanol, Gold (Ci 77480), Iron Oxides (Ci 77491), Titanium Dioxide (Ci 77891).
First Impression: My Thoughts and Impressions on Peter Thomas Roth 24K Gold Mask Luxury Lift & Firm

I love luxurious skin masks.
Here's one thing that everybody should know about me; I love masking. I love the feel of my skin after the application of a skin mask. As predicted, I have a stash of them: from hydrating, lifting, cleansing to rejuvenating. I love coming home after a long day of work and cleansing my skin, and applying a thick layer of liquidy goodness.
It helps make my skin feel like it didn't go to work at all!
So when I first lay my hands on the Peter Thomas Roth 24K Gold Mask Luxury Lift & Firm after paying a hefty amount of money on it, I was super excited. Do bear in mind that this is not the first Peter Thomas Roth mask I have laid my hands on. I have also tried the Pumpkin Enzyme Mask and the Rose Stem Cell Mask before, and I have loved them both.
Let's see whether or not the 24k gold mask lives up to the other masks. 
First off, the product looks so good even from the outside. It comes in a plastic tub, although I would have preferred a glass tub, anyway moving on. The plastic tub is transparent and bears the name and ingredients of the mask. The packaging comes with a gold cap. 
It doesn't have a strong smell per se, but there's a very thin smell of something that I can't quite place. Anyway, it doesn't come off as too strong, meaning people with sensitive noses should be able to do fine with it. The texture of the mask is quite thick, like a gelatinous slimy silky smooth touch. When you open the tub, you can already see the radiance shining through as it is loaded with gold goodness.
Surely the gold transfers onto your skin; let's wait and watch, shall we? 

So, I had already washed my face off with the Clinique Rinse-off foaming cleanser. To take it one step beyond, I also decided to exfoliate my face first and did so with the Clinique Scrub. Now that my skin was scrubbed off and ready to take on the mask, I opened the tub of the luxurious face mask. I took a big goop off the tub and slathered it on my face.
The mask applied incredibly smoothly and was easy to manipulate to every nook and corner of my face. I made sure to apply an opaque layer, and it did take a lot of the product off. Since it was the first time, I decided to leave it on for 10 minutes and may have even put it on longer than that.
Maybe about 15 minutes? 
After the allotted time was over, I went to the bathroom to rinse it off with lukewarm water. The mask was a little too difficult to rinse off since it was so heavy and opaque. But gradually, I felt the mask leave my skin. After I dried my face with a paper towel, I glanced at the mirror.
My skin DID look radiant. It was the golden shimmer that had been left behind by the mask. I loved it!
I couldn't say for sure that my skin felt tauter and more lifted as the makers promised. But there was a radiant glow that lingered on for a couple of days after using the mask.
It's a YES from me!
My Experience
Since the first time I used it, I've used it more often and have felt the golden radiance making my face look brighter and younger. I still can't say for sure that my skin has felt lifted and tauter, but it does make my skin feel very soft and smooth to touch. It also leaves behind an opulent golden glow that only really expensive facials can promise.

Sometimes, when I have the time, I leave the mask on for more than 10 minutes and go up to 20 or 30 minutes. Since the product isn't drying at all, I think the added minutes does more benefit to the skin than harm.
It also makes my skin feel more hydrated and soft to touch. Of course, you don't have to follow my advice but maybe give it a try and see for yourself. 
Verdict
If you have extremely loose skin and are in need of a mask that makes your skin feel taut and young again, this may not be the mask for you. This is more of a hydration mask that adds glow to your face. I wouldn't vouch for its anti-aging properties. Overall, I love the product for the radiance that it brings to my face, and I would recommend it to anyone.
Rating: 4.5/5
Where Can I Buy Peter Thomas Roth 24K Gold Mask Luxury Lift & Firm?