With the rise of the cruelty-free fad currently going on in industries. It is important for popular brands to incorporate this lifestyle into their production process. People are now considering the preciousness of the lives of animals and are now taking the more ethical route of living life.
One of those companies that are making an ethical change is IT Cosmetics!
About the Brand
Many cosmetics brands have a heartwarming history of creation, and IT Cosmetics exactly has that.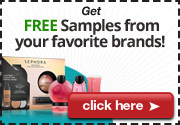 The founder of IT Cosmetics, Jamie Kern Lima, has suffered from rosacea and hyperpigmentation and was disappointed to find out that no product can solve her skin problems. That is why she went and worked with plastic surgeons and dermatologists to find a solution for people suffering from the same skincare concerns as her.
With the clinical process of creating the right formulas, IT Cosmetics has successfully manufactured makeup and skincare that contain skin-loving ingredients that can nourish skin of all types, even the most sensitive of skin! Jamie's personal history with skin concerns has led her to success by helping people worldwide with their own personal skin problems.
There are so many things that make IT Cosmetics great, and a big factor to that is that they are proven to be cruelty-free!
The fact that they do not test on animals makes it easier for you to love their products. Living a cruelty-free lifestyle has never been easier with IT Cosmetics. You will look beautiful, feel beautiful, and contribute to the well-being of animals.
Their Products and Formulas
Anyone would feel self-conscious and embarrassed with visible skin issues, so IT Cosmetics strives to empower everyone to feel confident in their own skin. They stand for their belief that everyone should be provided a solution to their problems and seeks to reach everyone worldwide.
IT Cosmetics' products are clinically proven, innovative, and problem-solving. They use cutting-edge and anti-aging technology formulated with ingredients that are highly beneficial to the skin. This is all to help you be your most beautiful you!
Perfectly so, IT Cosmetics actually means Innovative Technology Cosmetics. Interesting, right?

The name itself is perfect for those suffering from specific skincare concerns.
Bringing Out the Most Beautiful You
I personally suffer from rosacea, and it has been a big blow to my self-confidence. It is highly inspiring of Jamie Kern Lima to have found solutions for these sorts of problems, and it truly gives people hope of achieving the beautiful skin they want.
If you suffer from the same problem as me, I highly suggest that you try out IT Cosmetics because their products are high-quality and high-performance skin-loving ingredients that will help you feel and look great.
People worldwide suffer from the same problems, but it's time you stop worrying! IT Cosmetics offers highly effective and cruelty-free products. You would be happy to use their products knowing that they were made with clean ingredients and produced without harming any animal.
Cosmetics and Other Products
IT Cosmetics' line of makeup products has some skin-loving ingredients that work like a skincare product. They offer skin care products, such as their amazing Confidence in a Cream Hydrating Moisturizer, which is super hydrating to the skin and has great anti-aging effects. By merging makeup and skincare, they found a way to kill two birds with one stone (hypothetically, of course).
One of their best products is their CC+ Cream with SPF 50+, and it comes in various shades that will suit the skin tone of any shade! It provides full coverage to cover up redness and other impurities and takes care of hyperpigmentation. The best thing about it is that it won't leave your skin a greasy, sticky mess. It has a natural finish that will give your skin a refreshing and glowing look.
Also, if you think that they only offer makeup and skincare products, you will be delighted to find out that they also offer makeup tools! Of course, if you are going to apply makeup, you will need a good makeup brush and beauty blenders, and IT Cosmetics has them all. They sell luxury makeup brushes that are ergonomically produced with custom cuts so they can be easy to use for everyone. They are user-friendly, whether you are a beginner or a professional makeup artist.
And, of course, their makeup tools are also cruelty-free! They stand by their beliefs and create high-quality products without harming any living being.

Accreditation
IT Cosmetics have been proven to be cruelty-free by Leaping Bunny and PETA, but it is important to note that they are owned by the parent company L'Oréal. L'Oréal is deemed not cruelty-free, however, some of the brands under them do have a cruelty-free label.
An example is NYX Cosmetics, another great makeup brand that does not test on animals.
Living a cruelty-free lifestyle means that you do not use anything that has been produced and tested on animals. Knowing that IT Cosmetics' parent company is not cruelty-free may lead you to a difficult decision based on morals. If you are supporting IT Cosmetics, you are, in a way, also supporting its non-cruelty-free parent company.
It's difficult, isn't it?
Ultimately, it does depend on you if it is important for you to go completely cruelty-free and consider parent companies of cruelty-free brands.
IT Cosmetics owes a lot to L'Oréal when it was purchased back in 2016. Ever since it has been acquired, IT Cosmetics has only gotten bigger as a brand and is now a household name. It is now a luxury brand that costs millions with quite a number of products to offer. It is because of L'Oréal that IT Cosmetics is now the luxury brand that it is.
Conclusion
It is a great thing that such an incredible brand like IT Cosmetics does not test on animals. It certainly gives us a more ethical choice when it comes to cosmetics and skincare products. Going completely cruelty-free is a somewhat difficult feat, especially for big companies, so it can be hard to find one that will suit your lifestyle.
It's completely safe to buy from IT Cosmetics if you are living cruelty-free. It is proven that they do not test on animals and, therefore, pass the Leaping Bunny and PETA standards.

Hopefully, you will have a good time browsing through IT Cosmetics' selection of products.
Happy shopping and have a great skin day!