The three basics to having skin that looks and feels fantastic are: tone, cleanse, and moisturize. But, sometimes, that just isn't enough, is it? We could always do with a little more help to get the skin of our dreams. Enter the Pumpkin Enzyme Mask Enzymatic Dermal Resurfacer. Everyone knows the importance of exfoliating our skin. It helps to get rid of dead skin cells and resurface the fresh skin cells hidden behind the debris. The Pumpkin Enzyme mask claims to do just that. Is it worth the hype? Read on!
About Peter Thomas Roth Pumpkin Enzyme Mask Enzymatic Dermal Resurfacer
The Peter Thomas Roth Pumpkin Enzyme Mask Enzymatic Dermal Resurfacer is a three-in-one skin resurfacer. It works thrice as hard on your skin to exfoliate, peels, and polish your skin. It can be used on normal, dry, combination, and oily skin types, meaning everyone. By using the pumpkin enzyme mask, one can target skincare concerns such as pores, dullness, and uneven texture.
Upon using the mask, one can address the look of a dull, aging complexion by exfoliating the skin with a pumpkin enzyme. Peeling the skin with alpha hydroxy acid and polishing the skin's texture with aluminum oxide crystals helps your skin further. The mask can help you achieve an even skin tone and smoothen your wrinkles and fine lines. The mask also helps reveal skin that appears younger, smoother, and radiant.
The mask is meant to be used on clean skin. You must apply a thin layer of the mask onto clean skin and then gently massage it with a wet fingertip. Make sure to massage in a circular motion to polish the skin with the micro-polishing aluminum oxide crystals. You can leave the mask on for three to seven minutes to let the AHAs and enzymes work. The amount of time you can leaven it on your skin depends on your skin's sensitivity. After the seven minutes are over, rinse the mask thoroughly with cold water. The mask can be used one to two times a week.
Ingredients List:
The main ingredients in the Peter Thomas Roth Pumpkin Enzyme Mask Enzymatic Dermal Resurfacer are: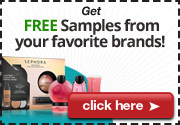 Pumpkin enzyme that helps provide an enzymatic exfoliation that helps to smoothen your skin's surface. 

Alpha Hydroxy Acid (AHA) helps to peel the skin to reveal younger and radiant-looking skin chemically. 

Aluminum Oxide Crystals help polish the skin's surface that helps improves the look of uneven texture. 

The Pumpkin Enzyme Mask Enzymatic Dermal Resurfacer is made of a formula that is free of sulfates SLS and SLES, parabens, and phthalates. This product is also gluten-free.
The complete ingredient list is as follows: 
Water, Cucurbita Pepo (Pumpkin), Alumina, Glycerin, Triethanolamine, Carbomer, Lactobacillus/Pumpkin Fruit Ferment Filtrate, Sodium Lactate, Ascorbic Acid, Tocopheryl Acetate, Retinyl Palmitate, BHT, Sodium Hyaluronate, Leuconostoc/Radish Root Ferment Filtrate, Helianthus Annuus (Sunflower) Seed Oil, Citric Acid, Disodium EDTA, Benzoic Acid, Sorbic Acid, Potassium Sorbate, Sodium Benzoate, Chlorphenesin, Phenoxyethanol, Benzyl Alcohol, Cinnamal, Fragrance.
The product contains alpha hydroxy acid (AHA) that peels off the skin. In doing so, it increases your skin's sensitivity to the sun, increasing the possibilities of sunburn. After using the mask, you must make sure to use sunscreen and limit sun exposure for a week afterward.
First Impression: My Thoughts and Opinions of the Peter Thomas Roth Pumpkin Enzyme Mask Enzymatic Dermal Resurfacer
I have had a soft spot for Peter Thomas Roth masks ever since I used the Peter Thomas Roth 24K Gold Mask Pure Luxury Lift & Firm (review coming soon). Since then, I bit the bullet and splurged on several Peter Thomas Roth masks.  Of course, before spending so much on them, I did some research and looked up reviews to see whether or not they lived up to their expectations. After seeing some very positive reviews on Sephora, I decided I couldn't live without trying on these masks! 
The Pumpkin Enzyme Mask Enzymatic Dermal Resurfacer comes in a transparent plastic tub with a white top, much like the Rose Stem Cell mask. It has a gorgeous honey color and a thick, soft consistency. The mask smells delicious and reminds me of a cup of pumpkin spice latte. The smell isn't pumpkin-y in any way but has a sweet i-could-eat-you-if-I-were-hungry smell that I love. 
I dipped my index finger in (I had just washed my hands, never insert a dirty finger) and took out a big goop of the mask. I had just removed my makeup, and my face was squeaky clean. I gently massaged the mask on my face in circular motions and left it on for about five minutes. The mask is super easy to apply and spreads very quickly in the skin. I experienced a slightly tingly, almost burning sensation on my face, which is why I left it on only for five minutes. I guess my skin is more sensitive than I thought it would be. 

Upon rinsing my skin after the five minutes were over, my skin felt plump to look. It also felt soft to the touch, and the texture was a lot smoother. 
My experience
I have been using the Pumpkin Enzyme Mask Enzymatic Dermal Resurfacer once every week without fail. It is one of the best chemical peels out there. I experienced a burning sensation on the first try, but the burning reduced to a tingling from then on and was much more tolerable. Some days, I even left it on for seven minutes and felt that it did a lot for my skin. 
Because of the AHAs, my skin feels a lot smoother, but it does increase my sensitivity to the sun, which is why I like to apply the mask at night. I make sure to apply the mask on clean skin. After rinsing it off, I always make sure to apply a lot of moisturizers. I personally don't use retinol, but if you do, you shouldn't use it with AHAs. However, you can continue with your regular skincare routine. The products go on exceptionally well after the product is rinsed because of how smooth the skin is. Overall, I am very pleased with the mask and will definitely be repurchasing it once this tub is over. 
What I like and dislike about the Peter Thomas Roth Pumpkin Enzyme Mask Enzymatic Dermal Resurfacer
Likes:
Very easy to apply 
Blends exceptionally well in the skin 
Smells delicious 
Provides visible results in just a few minutes 
Smoothens your skin's textures
Makes your skin radiant 
Products apply very easily after the mask is rinsed off 
Only needs to be applied once or twice a week for great results 
Dislikes:
Expensive

Comes in a plastic tub 

Doesn't come with a spatula 

Can cause a tingling, burning sensation

Can be extremely difficult to tolerate for people with sensitive skin
Verdict
To sum it up, the Peter Thomas Roth Pumpkin Enzyme Mask Enzymatic Dermal Resurfacer is a staple in my skincare routine. My skin feels great and looks more radiant after using the mask and should provide such great results for other users with skin like me. I totally recommend the product and am sure you would love it as much as I do. 

Rating: 5/5
Where Can I Buy The Peter Thomas Roth Pumpkin Enzyme Mask Enzymatic Dermal Resurfacer?