This is a love story.
Well, a skincare related love story, but still a love story. 
I first met Aurelia Skincare's products during a photo assignment in 2014. My journalist friend and I were sent to the founder's house, an amazing and inspiring woman called Claire Vero. There, we spent a whole afternoon talking about organic beauty, holistic treatments, and the science of probiotics, something that Aurelia focuses on. We were gifted some of the products to try at home, and since then, I've been constantly back to their website to re-stock on their beautiful products.
It's a luxury, yes.
But wouldn't you do anything for love too?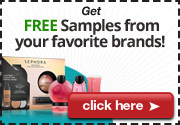 About Aurelia Cell Repair Night Oil
I've always been a fan of oils for my skin, especially night oils. For me, they add to my relaxation routine before bed, along with a face massage and aromatherapy (I try to get the ones that smell amazing like Aurelia Skincare Cell Repair Night Oil). Of course, they also add an extra layer of moisture, necessary at all times of the year but mostly during winter, when the constant dry air from the heater and the lack of sun makes me look like a grey vampire.
Not a good look. 
This is what Aurelia's website has to say about Cell Repair Night Oil:
An award-winning intensive overnight boosting treatment which works in tandem with the skin's natural nightly repair mode.
BioOrganic pure botanicals ensure this exquisite oil instantly absorbs to work on all fronts: Kalahari oil provides abundant essential fatty acids, Mongongo oil restructures, and regenerates the epidermis and Kigelia firms and tones. Baobab, rich in precious Omegas, helps repair, hydrate, and renew while the antioxidant properties of Hibiscus and Pomegranate fight free radicals reducing oxidative stress.
A relaxing, night time blend of Neroli, Lavender, Rose, and Mandarin, encourages mindfulness while this addictive Cell Repair Night Oil works to hydrate and soothe all skin types, promoting a luminous, dewy and radiant glow.
PERFECT FOR:

All skin types, including dry, sensitive, oily, acne-prone & combination

Encouraging the skin's nightly repair process to hydrate protect and firm

An overnight boost of antioxidants and vitamins

Using after sun, wind or extreme weather exposure

Creating an indulgent, nightly, anti-aging routine before bed with exquisite essential oils

Facial massage to aid lymphatic drainage and circulation promoting luminosity and glow

Bedtime as it is non-greasy and instantly absorbed to save pillows and hair
Do I agree with all its claims? Keep reading to find out.
Ingredients List
Prunus amygdalus dulcis (Sweet almond) oil, Cannabis sativa (Hemp) seed oil, Triticum vulgare (Wheat) germ oil, Olea europaea (Olive) fruit oil, Schinziophyton rautanenii kernel (Mongongo) oil, Citrullus lanatus (Watermelon) seed oil, Punica granatum (Pomegranate) seed oil, Adansonia digitata (Baobab) seed oil, Kigelia africana fruit extract (Kigelia africana), Helianthus annuus (Sunflower) seed oil, Hibiscus sabdariffa flower extract, Citrus aurantium dulcis (Orange) flower oil, Citrus nobilis (Mandarin orange) peel oil, Lavandula angustifolia (Lavender) oil, Rosa damascena flower oil, Tocopherol (Vitamin E), Tocopheryl acetate (Vitamin E), Limonene*, Linalool*, Citronellol*, Geraniol*, Hydroxycitronellal*, Citral* (*naturally occurring in essential oil)
First Impression: My Thoughts and Opinions On Aurelia Cell Repair Night Oil
My thoughts about Aurelia Skincare Cell Repair Night Oil? I love it.
Is it perfect? No, it is not – and personally I don't think it fulfills all of its promises, which is very upsetting when you spend £62 on it. I know! I do everything for love, skincare included, or not.
I love its amber packaging with a vintage pharmaceutical look. I love the pale pink and gold label. And I love how it smells – I know, you are tired of hearing how much I am a sucker for lovely-smelling beauty products! – but I must say it does smell amazing, even if I do repeat myself. Aurelia Skincare Cell Repair Night Oil is so relaxing with its mandarin, lavender, and rose notes, perfect for a face massage at the end of the day.
It reminds you of beautiful things. Seriously.

Its base of sweet almond oil and hemp oil makes the texture super malleable and smooth, perfect for a massaging your face at the end of a long day (or any time, really).
It's recommended for all skin types, although personally, I must say I find it a bit greasy on mine (I do put more than the recommended quantity though, so I only have myself to blame). I also like mixing it with my night cream for a boost of moisture and an extra kick of aromatherapy as I close the day.
Good vibes only.
My Experience
I've been using it on and off for about six months now. Come on, it's pricey! There's no way I'll use my precious Aurelia Skincare Cell Repair Night Oil every night. No way.
So I'll use it on my special beauty evenings when I need an extra dose of relaxation, or add it to my moisturizer if I feel my skin is getting way too dry. I bought it to give my skin some luxurious time off, and that part of the deal is 100% done.
What I Like & Dislike Aurelia Cell Repair Night Oil
Likes
Dislikes
slightly greasy on my skin (possibly due to quantity)

price! I mean, it is a luxury skincare brand

doesn't absorb quickly
Verdict
So my final verdict for Aurelia Skincare Cell Repair Night Oil is… I love it! 
Despite its price, I do think I would buy it again (my first trial with this product was a sample). I alternate my beauty products and skincare a lot, so I get the chance to try everything out there, but I always find myself coming back to Aurelia's products because they smell amazing and have a lovely texture too.
It's also my #1 recommendation whenever a friend asks for a reliable, vegan, and all-natural skincare brand. If that's your case, by all means, try their products!
Have you used any of Aurelia Skincare's products before? What was your verdict? Tell us in the comments below!

Rating: 4/5
Where Can I Buy Aurelia Cell Repair Night Oil?