Founded by popular Youtuber and beauty influencer Liah Yoo, Krave Beauty is a new and upcoming skincare brand whose ethos and transparency I personally admire and appreciate. With '#pressreset' as their tagline, Krave Beauty believes in simplifying skincare routines down to products that provide only what your skin needs. And with only 5 products (at this time of writing) in their catalogue, they truly walk the talk! Having tried their Matcha Hemp Hydrating Cleanser before and loved it, I was intrigued by this chemical exfoliator that features kale as their star ingredient. 
About Kale-lalu-yAHA
Kale-lalu-yAHA is a gentle skin resurfacing exfoliant that targets discoloration, sun damage, fine lines, and clogged pores by removing dead skin cells and increasing your skin's cellular turnover. The active ingredient in this product is sugar cane-derived glycolic acid, a type of alpha hydroxy acid (AHA), with a concentration of 5.25%.
So, why kale, you ask?
First of all, kale is known to be chock-full of vitamins and minerals, such as Vitamin C, which is a great source of antioxidants to combat free radicals and for stimulating the production of collagen, as well as Vitamin A, which promotes healthy cell growth. In fact, the kale-lalu-yAHA contains not just kale, but other leafy greens such as spinach and parsley, which share similar benefits as listed above.
Apart from these, this product also contains aloe, hyaluronic acid, and Vitamin B5, which are natural hydrators to replenish moisture in the skin. Together with allantoin, these ingredients are also great for providing soothing relief to sensitive skin, especially after the chemical exfoliation process.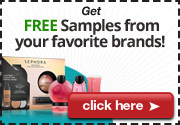 Ingredients
Aloe Barbadensis Leaf Water, Water, Butylene glycol, Brassica Oleracea Acephala Leaf (Kale) Extract, Glycolic acid, 1,2-Hexanediol, Potassium Hydroxide, Glycerin, Spinacia Oleracea (Spinach) Leaf Extract, Carum Petroselinum (Parsley) Extract, Chlorella Minutissima Extract, Malus Domestica Fruit (Green apple) Extract, Panthenol (Vitamin B5), Betaine Salicylate, Sodium Hyaluronate, Allantoin, Pseudozyma Epicola/Camellia Sinensis Seed Oil/Glucose/Yeast Extract Ferment Filtrate, Dipotassium Glycyrrhizate, Bacillus/Folic acid/Soybean ferment extract, Coptis Japonica Root Extract, Malachite Extract, Polysorbate80, Disodium EDTA 
First Impression: My Thoughts and Opinions on the Kale-lalu-yAHA
Being a visual person, I was first drawn to Krave Beauty's beautiful branding for being so simple yet eye-catching. It came in a clear plastic bottle packaged in a simple and recyclable cardboard box with adorable messages and instructions on the product label. Even the product itself, an aqueous liquid, was a clear, beautiful shade of green, presumably from the leafy extracts it contains. With a pH range of 3.0-4.0, which was supposed to be the most optimal level for AHA to function, I had high hopes for the Kale-lalu-yAHA to banish the whiteheads that have been plaguing my face for the longest time.
My Experience
As with all the chemical exfoliants I use, I apply this as the first step in my routine after cleansing my face before any other products that could potentially change the pH level of my skin and affect the efficacy of the acid. My favorite method of application is to pour some onto a cotton pad and swipe it across my face.
My personal preference is to use exfoliating pads with a slightly rough surface for some extra exfoliating action, but not entirely necessary. The product is of a runny, aqueous consistency, dispensed through a typical plastic stopper. My gripe with this was that I found the opening to be a little too large for such a thin liquid, which results in the occasional mess when I attempt to dispense onto my palm.
I would then leave it on for about 5-10min for it to work its magic before continuing my routine with subsequent products (i.e., toner, serum, etc.). What I enjoy about the Kale-lalu-yAHA is how hydrating it really is – on occasions when I forgot to apply the subsequent products in my routine for 15 minutes or longer, I could get away without the tight, dry sensation my face experienced with other exfoliants I've used in the past. This hydrating effect is also probably why it slipped my mind to complete my routine in the first place! It's absorbed quickly and leaves my face feeling comfortably moist, without a dry matte texture nor a discernibly tacky film.
With a concentration of only 5.25%, this AHA is on the gentler side, and I don't feel the usual tingle on my sensitive skin as I do with most chemical exfoliants. As recommended on the label, I started on a frequency of only once a week, and eventually increased to 2-3 times a week, with other AHA products in my rotation. However, because it is so gentle, do manage your expectations and don't hope for miraculous results after just a few uses.
I've read reviews of users noticing a discernible glow the next morning or even their hormonal acne clearing up, but it personally took me a period of sustained usage before I observed clearer skin over time.

What I like and dislike about the KraveBeauty's Kale-lalu-yAHA
Likes
Vegan-friendly, cruelty-free and does not contain alcohol and fragrance
Lightweight and easily absorbed without stickiness
Hydrating and non-irritating 
Gentle formula with low acid concentration, suitable for beginners and sensitive skins
Dislikes
People who are already accustomed to chemical exfoliants of higher concentrations may find this a tad too mild with barely noticeable results

Bottle opening that is slightly too wide, which sometimes causes a mess when dispensing the liquid product

Slightly inaccessible, as Krave Beauty currently ships only to the US, South Korea, Singapore, and Malaysia, and customers in other countries may have to obtain from third party resellers
Verdict
I've got to admit – I had high hopes for this product, especially after reading raving reviews of it, but was left slightly disappointed. I did enjoy using the Kale-lalu-yAHA, but did not notice any significant improvement in my skin texture nor any discernible glow that I was hoping for. It's a pleasant-enough product for me to keep using as a supplement to my routine, but I'm undecided if I'll repurchase, and wouldn't hesitate to switch it out if a better alternative were to come along!
Rating: 3.5/5
Where Can I Buy KraveBeauty's Kale-lalu-yAHA?