What makes the perfect face wash?
I'm still trying to find out. Is it Elemis SuperFood Facial Wash? Maybe.
Truth is, I'm not a huge believer of face washes anyway. I mean, I use them: I love skincare! But I can't be bothered to do it twice a day, for example. Once is enough for me, in the evening, to get rid of the pollution, makeup, work face. In the morning, I splash it with cold water, and that's it.
Is that sacrilege? I hope not.
I try to keep a less is more ing of approach to skincare. Stick with the basics. I have combination skin, and besides some fine lines, more and more sunspots and blackheads (hey, I'm 30), I don't consider my skin to be extremely problematic, and I would rather stay chilled.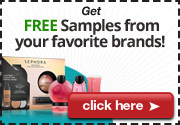 And that is all to say that I've never paid too much attention to the type of face wash I buy. I had been using Burt's Bees' Soap Bark & Chamomile Deep Cleansing Cream for ages – because it's cheap, and it does its job, especially by removing makeup too -, and also Antipodes' Hallelujah Cleanser with Lime and Patchouli. The latter was a bit more expensive, but I loved the smell. 
So what actually made me buy Elemis SuperFood Facial Wash, if I'm not even that into cleansers in the first place? Let's find out.
About Elemis SuperFood Facial Wash
First things first: I like beautiful things. That's my biggest hook when it comes to luxury skincare: products look nice. Someone thought about the packaging, and when I see it on my bathroom shelf, I think of myself as a 30-year-old who is a little more balanced and stable than I actually am. 
Fake it until you make it, right?
As you might have read, I use Elemis SuperFood Day Cream. And since I was sad at an airport anyway, why not get the face wash to go with it? I did need one, after all. And I have a credit card, don't I?
It smelled so nice, and I was really drawn to the promise of active prebiotics and super greens. It made sense to me at the time.
Ingredients List
Aqua/Water/Eau, Sodium Lauroyl Sarcosinate, Glycerin, Cocamidopropyl Betaine, Acrylates Copolymer, Polysorbate 20, Sodium Lactate, Coco-Glucoside, Glyceryl Oleate, Dicaprylyl Ether, Lauryl Alcohol, Sodium Chloride, Phenoxyethanol, Xanthan Gum, Persea Gratissima (Avocado) Oil, Chlorphenesin, Sodium Hydroxide, Citric Acid, Fragrance (Parfum), Alpha-Glucan Oligosaccharide, Brassica Oleracea Italica (Broccoli) Seed Oil, Cucurbita Pepo (Pumpkin) Seed Oil, Galactoarabinan, Disodium EDTA, Salvia Hispanica Seed Oil, Limonene, Citrus Aurantium Dulcis (Orange) Peel Oil, Sodium Dehydroacetate, Caramel, Amyris Balsamifera Bark Oil, Urtica Dioica (Nettle) Juice, Cymbopogon Martini Oil, Geraniol, Linalool, Rosmarinus Officinalis (Rosemary) Leaf Oil, Daucus Carota Sativa (Carrot) Seed Oil, Brassica Oleracea Acephala (Kale) Leaf Extract, Triticum Aestivum (Wheatgrass) Leaf Extract, Magnesium Aspartate, Zinc Gluconate, Maltodextrin, Polyglyceryl-3 Diisostearate, Chlorophyllin-Copper Complex, Hydrogenated Palm Glycerides Citrate, Tocopherol, Copper Gluconate, Sodium Benzoate, Potassium Sorbate, Ascorbic Acid.

First Impression: My Thoughts and Opinions On Elemis SuperFood Facial Wash
I'm not exactly proud of it, but I am a DutyFree lover. Hey, I never said I was perfect. And though I did want to invest in some beautiful luxury skincare, buying my Elemis SuperFood Facial Wash was also practical as I was running out of face wash.
Two birds, one stone, yay!
At £25, I don't regret buying it. It smells fresh and light, like a mix of lovely herbs. You have to apply it to dry skin, which I really like as it feels like it's cleansing more deeply, and it's particularly effective when it comes to removing makeup (I'm low maintenance, and I want multitasking products, thank you very much). Then you add water to make it lather into a light foam – and that's the magic of luxury skincare, dear readers: it feels like an experience. It feels like I had a much better day than I actually did, like washing my face in the evening is the best thing I had to do all day.
And who doesn't want a face wash like that?
Elemis' website says that the Elemis SuperFood Facial Wash is: 'a nourishing, nutrient-dense gel cleanser' that 'cleanses, nourishes, revitalizes.' It leaves skin 'looking radiant, with an outdoor-fresh glow.'
My Experience
I've been using it since the end of January, every evening. I use it with my Foreo Luna 2 – it makes my skin really smooth and squeaky clean, removing the last traces of makeup.
I got it because I needed a new cleanser, and the opportunity presented itself – and I have no regrets! Elemis SuperFood Facial Wash certainly does the job. In fact, I haven't had any breakouts in a while, and I think my pores have been tighter and less noticeable.

Has anyone else tried it? What are your opinions?
What I Like & Dislike About Elemis SuperFood Facial Wash
Likes
it leaves skin feeling squeaky clean and smooth
no breakouts 
great texture
vegan formula
Dislikes
at £25, not the most accessible face wash in the market
Verdict
My verdict on Elemis SuperFood Facial Wash? I like it. I'm not sure I would buy it again because I enjoy trying different brands anyway. The world of vegan and all-natural skincare is so vast, and so many opportunities await, right?
It's very good, of course! But in the name of research, there's a whole new world of skincare products to try out!

They don't specify which type of skin Elemis SuperFood Facial Wash is for, but unless you have really dry skin, I think it will do wonders for you.
Have you tried it? Share your opinion about Elemis SuperFood Facial Wash in the comments below!
Rating: 4/5
Where can I buy Elemis SuperFood Facial Wash?