Not to be confused with the beauty giant Innisfree, Isntree is an underrated and slightly under-the-radar Korean brand that carries a robust range of skincare products with no-frills ingredient lists and wallet-friendly price tags. Can this unassuming bottle hold its own against other similar but more renowned products in the market? Read on to find out! 
About Isntree Hyaluronic Acid Toner
Touted to contain 50% hyaluronic acid, this highly concentrated toner has an aqueous consistency with just a slight touch of viscosity. Hyaluronic acid is well-known to have the capacity to attract 1000 times their own volume in water, hence maintaining moisture within the skin. This toner is also chock full of other hydrating ingredients such as glycerin, trehalose, and collagen, and even plant-derived ingredients with soothing properties like Betula alba juice, Althaea rosea root extract and aloe barbadensis leaf extract.
Ingredients
Sodium Hyaluronate, Water, Glycerin, Butylene Glycol, Trehalose, Betula Alba Juice, Beta-Glucan, Soluble Collagen, Althaea Rosea Root Extract, Aloe Barbadensis Leaf Extract, Portulaca Oleracea Extract, Panthenol, Zanthoxylum Piperitum Fruit Extract, Pulsatilla Koreana Extract, Usnea Barbata (Lichen) Extract, Hydroxyethylcellulose. 
First Impression: My Thoughts and Opinions on the Isntree Hyaluronic Acid Toner
I was first acquainted with the brand Isntree through the Asian Beauty subreddit on Reddit and noticed that it was frequently recommended alongside the popular Hada Labo Gokujyun Premium Hydrating Lotion. Having tried the latter and being unimpressed by it (more on that later), the simple and clean-looking packaging of the Isntree Hyaluronic Acid Toner piqued my interest. And to find out that it cost just below $20sgd (or $16usd) got me sold!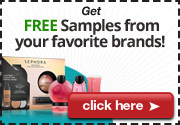 My Experience
I mostly use this as my first step immediately after washing my face twice daily, and immediately relieves my skin of any tightness I might be experiencing. As you can imagine from the ingredient list above, applying this toner feels enjoyably refreshing and quenching, especially on people with dry skin. I would dispense a coin-sized amount on my hands and gently pat the slightly viscous liquid in until most of it is absorbed. It leaves my skin feeling sufficiently hydrated, and yet without the tackiness that is one of my pet peeves when it comes to skincare products. This allows me to move on to my next steps in my routine quickly, which makes it suitable for daytime use when I'm usually in a rush and not keen on leaving my house looking overly shiny.
I also appreciated that this toner is scentless, alcohol-free, and contains no synthetic preservatives, which makes it suitable for sensitive skins. Though I've yet to test this with the 7-skin method, I'm sure that this product would probably hold up well with multiple layers, without any skin irritation or feeling too 'heavy' on the face. Nevertheless, a little bit of this product goes a long way! 
Isntree Hyaluronic Acid Toner vs. Hada Labo Gokujyun Premium Hydrating Lotion
As mentioned earlier, I've previously used the Hada Labo Gokujyun Premium Hydrating Lotion and preferred the Isntree Hyaluronic Acid Toner hands down. Both products are similar to hyaluronic acid as the key ingredient, focusing on hydration in function. The Hada Labo boasts 5 types of hyaluronic acid with different molecular weights, with the intention of deeply hydrating the skin from the surface to inner skin layers. 
Perhaps because of this, the Hada Labo Gokujyun Premium Hydrating Lotion has a much more viscous, almost ampoule-like texture that seemed to leave a heavy, tacky film on my skin no matter how much I pat it in, hence limiting my usage to only in the evenings. In addition, though never proven, I observed a breakout of more closed comedones on my face that coincided with using the Hada Labo and went away when I stopped with it. I eventually finished the rest of the bottle by using it on my neck and my body as an aqueous lotion instead. 
That said, my living in a hot and humid climate might explain why the Hada Labo did not work as well for me, and I've heard anecdotes of it serving people with parched skin in dry climates really well, so your mileage may vary, as always! 
What I like and dislike about the Isntree Hyaluronic Acid Toner
Likes
Dislikes
Almost none, but if I had to nitpick, it would be that this is a very basic product that I sometimes wish it does a little more, especially during times when my skin feels sufficiently hydrated, and I could replace it with products that perform other functions. 
Verdict
With all that's said, the Isntree Hyaluronic Acid Toner is an excellent staple in the skincare wardrobe of anybody with dry and sensitive skin. It performs as it promises, and that is to introduce and retain moisture to the skin. However, don't expect it to do any more than that, so be prepared to supplement your routine with other active products if you're looking for results such as clarifying or brightening your skin!
Rating: 4/5
Where can I buy Isntree Hyaluronic Acid Toner?