Every fan of skincare and beauty that has lost an hour or two between reviews and tutorials on YouTube has probably been tempted by the amazing promises of Foreo Luna. The promises are many:  smaller pores, brighter skin, anti-aging.
But are they all true?
About Foreo Luna 2 For Combination Skin
Foreo is a Swedish company founded in 2013. Its first product, a facial cleansing device called Luna, followed the steps of Clarisonic's hype – and it was instantly successful. However, their biggest innovation came later by replacing the brushes' nylon bristles with silicone ones.
That's when Foreo's hype begun.
After Luna came Luna 2, Luna 3, Luna play, Luna mini, and many more, as the company is also doing other devices such as electric toothbrushes and face massagers with anti-aging properties.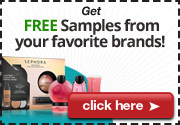 But how does it work?
The main difference between Foreo Luna 2 and other facial cleansing devices is that Foreo also offers its trademarked  T-Sonic™ feature, that promises to "to gently exfoliate dead skin cells, unclog pores of makeup residue, and remove up to 99.5% of dirt and oil that can contribute to adult-onset acne breakouts", according to the brand's website.
Foreo Luna 2 is not only a facial cleansing device but also a wonderful face massager!
It uses lower-frequency pulsations "to massage the face, visibly reducing fine lines around the eyes and mouth, and leaving the skin looking firm and lifted" and also "improves the absorption of your favorite skincare products."
How does that sound to you?
First Impression: My Thoughts and Opinions On Foreo Luna 2 For Combination Skin
After watching a lot of YouTube reviews of Foreo Luna 2, I came across an Amazon offer and decided to buy it as a present to myself – which is how I deal with most of my skincare and beauty routine, to be honest. 

Once I got it, I was pleasantly surprised by the product, too. It feels light and durable, which is really good because the average price for Foreo Luna 2 is €169. Ouch! I bought the Combination skin version, but there are also different models, such as Sensitive, Oily, and Normal. There's even a model For Men if you are into gendered facial cleansing devices…
Before buying Foreo Luna 2, I had owned a Clarisonic (back in 2013!). I wasn't a huge fan of it, so that's why I took so long to make a decision when it came to buying Foreo. A lot of research time was involved; I can assure you!
My Experience
I bought my Foreo Luna 2 in May 2019, and I can say I've been using it pretty much every day for one year now. I use it once a day with my facial cleanser, usually at night. I would say that this is the lazy way of using your Foreo device.
Ideally, the recommendation is to use it with your cleanser and then follow it with the ultrasonic face massage and your moisturizer or serum.
Do I do it?
Not that often, I'm afraid. I wish I would be more high-maintenance when it came to taking care of my skin, but even with the investment of a high-end facial cleansing device, I'm still very basic. Oh well! I can't change who I am, I'm afraid. I try my best, but I think I only use the face massaging feature once or twice a month when my skin needs a little lift.
Does Foreo Luna 2 do what it promises?

I would say yes!
Despite my laziness and relaxed approach to skincare and beauty, I do feel like this beauty gadget is worth the investment. It leaves my skin feeling squeaky clean after using it in the shower, and I have noticed a considerable difference when it comes to pore appearance and black spots. When I do bother to use the massaging part, I notice my skin is instantly tighter and brighter, and it really helps absorbing toners and moisturizers. Please don't use it with face oils though; I believe you would be in for a bit of a mess.
The product manual says I would need to charge it every six months. However, I've never needed to charge mine! 
What Do I Like & Dislike About It Foreo Luna 2
Likes
a big investment that actually pays off!
rechargeable, non-bacterial, waterproof device
long-lasting guarantee and battery-life
leaves skin feeling clean and bright
Dislikes
non-recyclable. I wish I had thought about that before! As it is a silicone product, you can't actually dispose of it safely. It should last for about 10 years, so hopefully, by then, there will be some sort of program to return it and recycle it…
Verdict
Despite being a lazy user, I do love my Foreo Luna 2! I would recommend it if you want to lift up your skincare and beauty routine. If you are interested, I would also recommend having a look at the brand's website to find a product that is suitable for your needs and for your skin type too. 

However, I do hope it lasts more than 10 years, so I don't have to pollute the planet with my vanity. But on the other hand, looking forward to seeing what other technologies will be available for advancing our skincare regime in 10 years' time!
Sidenote: I am using the blue version of Foreo Luna 2, which is meant for combination skin.
Rating: 5/5
Where can I buy Foreo Luna 2?