It's important that you have the proper makeup to look good throughout the day.
But what's more important?
Getting the makeup off your face when you get home.
Does Clinique Rinse-off Foaming Cleanser do the job? Read on to find out. 
About Clinique Rinse-Off Foaming Cleanser
 The Clinique Rinse-Off Foaming Cleanser is a cream-mousse cleanser. It is meant to gently and effectively rinse away makeup as well as sunscreen. It has gentle ingredients that help comfort the skin while cleansing. The soothing botanicals in the formula help leave the skin feeling clean, fresh, and moist. It is gentle enough to be used every day.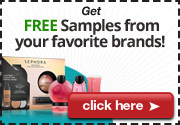 It is suitable for dry combination, combination oily or oily skin. In the winter, my skin is all dry, but in summer, I have dry combination skin wherein my skin tends to get a little shiny around the T-zone, so this is perfect for me. 
Ingredients List
Clinique Rinse-Off Foaming Cleanser is formulated without parabens, sulfates, and phthalates. The cleanser has also been allergy tested, so it's suitable for people who have sensitive skin. It is also free of fragrance, alcohol, silicone, oil, gluten, and SLS. 
The complete ingredients list is as follows: 
Water, Potassium Myristate, Glycerin, Potassium Behenate, Sodium Methyl Cocoyl Taurate, Potassium Palmitate, Potassium Laurate, Potassium Sterate, Peg-3 Distearate, Cholesteryl Hydroxystearate, Butylene Glycol, Sodium Hyaluronate, Trisodium Edta, Disodium Edta, Phenoxyethanol, Ext. Violet 2 (Ci 60730) , Red 4 (Ci 14700)
Have I told you how much I love my skincare products that are formulated without harmful chemicals such as parabens and sulfates?
I love it when brands go the extra mile to ensure their customers get the best from their product. So far, the Clinique Rinse-Off Foaming Cleanser is looking good in my books. 
First Impression: Here's My Thoughts and Opinions On Clinique Rinse-Off Foaming Cleanser
I first heard of Clinique, the brand, as a child. My mother was obsessed with its products and swore by it. To be honest, she is still obsessed with the brand, but she has since found some other brands that have lived up to her expectations as well. Anyway, the concept that Clinique was an amazing brand had been etched upon me since childhood. 

I started dabbling with beauty and skincare in my 20s. What was the first thing I splurged on? The Clinique Dramatically Different Moisturizing Lotion. God, it's so good. I use it even today. (Review coming soon). As I started getting deeper and deeper into taking good care of my skin, I figured I could do with a stellar cleanser that could work wonders for my dry skin. And I had never tried a high-end cleanser before. So, after much deliberation and reading tons of reviews, I decided to get my hands on the Clinique Rinse-Off Foaming Cleanser. 
The cleanser comes in a baby pink tube that is translucent with a pink, translucent cap. I love that the tub is transparent because it makes it easy to see whether or not you're running out of the product. I think all companies should do that, so I don't have to waste time jerking the tub to see whether or not some product will come out, you know? Anyway, for its price, you get a rather big tub of product. Great. The tub has a flip-top pink lid, which makes it easy to dispense the needed amount of cleanser unto your hands. 
The cleanser does claim to be 100% fragrance-free, and I must agree. There is zero to no smell on the product, so a lot of you out there who hate fragrances will love it. I personally don't have a problem with fragrances except if the smell is too overpowering. Upon dispensing the product, I could see that the cleanser is foamy and pearly white, very soft to touch, and quite thick inconsistency. The product does say to apply a dime size, but I think it's too much.
So, I first damped my face with some water and took a pea-sized amount of the product on my fingers. The cleanser spread on my fingers easily. I then applied it to my face working the product in small circular motions. The cleanser applied to my face very smoothly and foamed up quite fast as well. After working it on my skin for a few seconds, I washed it off. All of my make up was gone, and my skin didn't feel too taut, which I like. I love it.
My Experience
I have since updated my cleansing routine quite a bit by adding more products. However, the Clinique Rinse-Off Foaming Cleanser is still a staple in my skincare. As you can see from the picture, I'm nearly done with the cleanser, and this is my second tub. You only need a little product, so it lasts you a really long time. 
I bought myself a Foreo Luna for normal skin a few years ago which put a mighty big dent on my wallet, let me add, but it's so worth it. When I'm done with the day, I damp my face with water and take some of the cleansers and apply it directly to my Foreo Luna. I then work the cleanser unto my skin with the massaging action of the Luna. The cleanser lathers up great, and the bristles on the Luna help get all the nooks and cranks of my face. I love it. 
I wouldn't recommend using the cleanser to clean around your eyes, though. I haven't used it myself, and it doesn't look like it would sting, but the skin around your eyes is delicate and not to be messed around with harsh products. A gentle eye makeup remover or even Micellar water does the job of getting your mascara off. A cleanser, no matter how gentle, may still be too drying for your eyes. So, avoid it if you can. 

On days when I only have sunscreen and moisturizer on with a little powder, I just wash it off with the cleanser and the Luna. However, on days when I've gone all out with foundation and powders and highlighters and bronzers, I add more steps to my cleansing routine. That way, I can be sure that all the makeup comes off. I first break my makeup off with Virgin olive or Virgin coconut oil and wipe it off with a cleansing wipe. Then, I proceed to wash off my face with the cleanser. I finish up with Micellar water to get that squeaky clean feeling. 
What Do I Like & Dislike About Clinique Rinse-Off Foaming Cleanser
Likes
Comes in a translucent tube
Easy to dispense a small amount for use
Very easy to apply on face
Foams up quite easily
Does not make my skin too taut
Skin feels clean after use
Lasts a long time as a little goes a long way
Dislikes 
Difficult to get the last of the product out because of the flip-top lid
Verdict
I don't have anything bad to say about the Clinique Rinse-Off Foaming Cleanser because it really is a staple in my cleansing routine. I have dabbled with a few samples of cleansers from other brands and have used my husband's Korean cleanser as well at times when I've run out of mine. However, I keep coming back to this. It does the job so well, and you get a bang out of your buck because the product lasts you a long, long time. 
You don't get a squeaky clean feeling after you're done washing the product off, but it works great for me since I have dry skin. In winter, though, my skin feels tauter, and I have to go all out with my moisturizer after I'm done washing my face, but I don't mind that at all. I have and will keep buying this cleanser. 

Rating: 5/5
Where Can I Buy Clinique Rinse-Off Foaming Cleanser?