Dear, Klairs by Wishtrend is a renowned Korean skincare brand whose products have made it into the routines of many Asian Beauty enthusiasts. However, with essential oils plaguing most of their ingredient lists, this meant that their products are usually a hit or (mostly) miss for me, even though I really wanted to like the brand. In fact, the unscented version of their Supple Preparation Facial Toner is the only Klairs product that seemed to be compatible with my sensitive skin so far. With a clean-looking and promising ingredient list, I was thus really looking forward to trying their Fundamental Watery Oil Drop when it was first launched! 
About Klairs Fundamental Watery Oil Drop
The Fundamental Watery Oil Drop is part of Klairs' new 'Fundamental Line,' which focuses on going back to the basics and building up a strong, healthy foundation for your skin. However, far from mere basic, simple products, this line is marketed to have a 'premium formulation,' with slightly steeper prices to boot too. 
Targeted at dehydrated, tired, and even combination skin that is lacking in moisture, the Fundamental Watery Oil Drop is a water-based serum that provides the rich hydration of a facial oil, without the oily finish. Packed with antioxidants such as green tea and other ferment extracts, this is also suitable for those seeking skin regeneration and anti-aging effects. 
Ingredients
Aqua(Water), Glycerin, Butylene Glycol, Camellia Sinensis Leaf Water, Oryza Sativa (Rice) Extract, Bifida Ferment Extract, Betaine, Dipropylene Glycol, Sorbitol, 1,2-Hexanediol, Aspergillus/Rice Ferment Extract, Camellia Sinensis Leaf Extract, Dipotassium Glycyrrhizate, Sorbitan Sesquioleate, Ethylhexylglycerin, Sodium Acrylate/Sodium Acryloyldimethyl Taurate Copolymer, Sodium Hyaluronate, Hydroxyethylcellulose, Xanthan Gum, Arginine, Carbomer, Tocopheryl Acetate, Acrylates/C10-30 Alkyl Acrylate Crosspolymer, Laminaria Japonica Extract, Ceramide NP, Hydrogenated Lecithin, Copper Tripeptide-1, Acetyl Hexapeptide-8
First Impression: Here're My Thoughts and Opinions on the Klairs Fundamental Watery Oil Drop
The Fundamental Watery Oil Drop came in a weighty glass bottle with a clean, slightly medicinal-looking packaging design, characteristic of all Klairs products. With a generous 50ml of product and at $31usd, I find this to be rather worth the price too. The product is dispensed via a glass dropper, which is relatively fuss-free and sanitary – something I appreciated.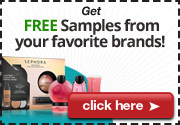 However, I find the product name to be misleading if nothing more than a marketing strategy to generate hype. It is a water-based product all right, but neither 'watery,' nor does it contain any oil in its ingredients. I understand Klairs might be trying to communicate how the Fundamental Watery Oil Drop provides the nourishment of oils without any actual oiliness, but still, I thought it was unnecessarily confusing. 
I was quite intrigued by its ingredient list, also the main motivation behind trying this product in the first place. I've been on the lookout for a skincare product containing peptides to add to my routine, and I was hopeful that this might be the one. Featuring Jeju Green Tea water, rice, and Bifida ferments, as well as peptides, the Fundamental Watery Oil Drop seems set on delivering deep nourishment and anti-aging care to the skin. Hyaluronic acid and ceramide are also found in its ingredients, which are an added bonus!
My Experience
The Fundamental Watery Oil Drop has a slightly viscous consistency, somewhere in-between that of a runny serum and an ampoule. I usually dispense 2-3 drops of this and rub them between my fingers before distributing evenly to my face after applying my facial serum during my nighttime routine. This product leaves a discernible, slightly tacky film on the skin, which might bug some people (including myself). On the bright side, this leaves me looking glowy, but on the other end, it feels like the product is never fully absorbed into my skin. 
To be honest, there's no immediate, visible result that can be observed from the Fundamental Watery Oil Drop, apart from a temporary plumping effect. I enjoy how moisturizing and nourishing this feels on the skin, but at times feels like it might be a little too rich and heavy for daily use, especially on clog-prone skin like mine. Ironically, I find this to be a great carrier for facial oils, which adds just the right amount of slip for smooth application, on nights when my skin could do with a little extra TLC. 
What I Like & Dislike About Klairs Fundamental Watery Oil Drop
Likes
Cruelty-free, vegan-friendly and does not contain alcohol, fragrance and essential oils
Moisturising and nourishing ingredients
Makes a good carrier for actual facial oils
Generous amount of product that can last for fairly long
Dislikes

Does not seem to absorb fully and leaves a sticky film, only suitable for nighttime use

A little too rich for daily use

Trivial, but slightly misleading product name
Verdict
I concede – I'm slightly conflicted about the Fundamental Watery Oil Drop – I want to like the product, but can't help wishing it did a little more. All in all, I think that it's a nice supplement to my skincare arsenal to maintain the baseline health of my skin and provide some anti-aging benefits in the long run, but I won't miss it too much if this was removed from my routine. In fact, I probably would not hesitate to replace it if another more promising peptide product were to come along. 
Rating: 3/5
Where Can I Buy Klairs Fundamental Watery Oil Drop?