I come across so many girls who don't swear by a toner because they don't really see its effects on their faces. To them, I have one thing to say: "Maybe you haven't found the right toner yet." Is Fresh Rose Deep Hydration Facial Toner the 'right' product for you? Read on to find out. 
About Fresh Rose Deep Hydration Facial Toner
The Fresh Rose Deep Hydration Facial Toner has been defined as a non-stripping toner with real rose petals and hyaluronic acid. It can be used daily to minimize the look of pores and increase your skin's hydration levels. It is suitable for all skin types meaning it's good to go for normal, dry, combination as well as oily skin. If you find yourself struggling with dryness, dullness, and uneven texture, this baby is sure to bail you out. 
The toner boasts an alcohol-free formula that contains an unmatched amount of rose power. Soothing rosewater, nourishing rose oil, toning rose fruit extract, and real floating rose petals work its magic on you. Its formula has been designed to hydrate the skin while clearing it of leftover impurities. The skin is left feeling silky soft and is prepped for products to be applied after toning. 
Ingredients List:
The top three highlighted ingredients in the Fresh Rose Deep Hydration Facial Toner are: 
Rose Fruit Extract that is known for its toning properties

Rosewater that soothes and nourishes the skin, and 

Angelica Leaf Extract that helps retain moisture levels in the skin. 
The complete ingredients list is as follows: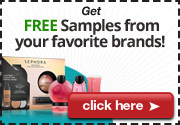 Water, Glycerin, Butylene Glycol, Rosa Centifolia Flower, Rosa Damascena Flower Water, Rosa Multiflora Fruit Extract, Angelica Keiskei Extract, Rosa Damascena Flower Oil, Sodium Hyaluronate, PEG-150, PPG-26-Buteth-26, PEG-40 Hydrogenated Castor Oil, Sodium Citrate, Xanthan Gum, Citric Acid, BHT, Parfum (Fragrance), Phenoxyethanol, Citronellol, Geraniol.
I personally love products in which water and glycerin are the prime ingredients since I'm all about hydration. The Fresh Rose Deep Hydration Toner has been formulated with only clean ingredients. Meaning it is free of harmful ingredients such as sulfates, parabens, formaldehyde, and mineral oil. Now, I'm pretty skeptical about what I apply on my face, because hey, this face is going to get me through all of life's glory. So, I try my best to buy skincare that is free from harmful ingredients. The toner passes the first test.
First Impression: Here's My Thoughts and Opinions on Fresh Rose Deep Hydration Facial Toner
When I first started dabbling with skincare, everywhere, everyone was stressing on the three most important things to do. Cleanse, Tone, and Moisturize. I had found my holy grail cleanser and moisturizer already in the Clinique franchise. But, I still needed to find the one toner that would blow my mind!
I first heard of the Fresh Rose Deep Hydration Facial Toner when it won the Allure Best of Beauty Award in 2017. Now, I don't know about you, but every year I wait patiently for Allure to reveal the Best of Beauty winners so I can decide what to buy next. I did try a couple of other toners before, and they were okay-ish, but what I read about the Fresh Rose Toner had me getting a tub of it right away. 
Now, at first sight, this is a pretty toner. So pretty that I could put it up on my mantelpiece and stare at it all day. The honey-colored toner has actual pieces of rose petals floating on it in an effervescent manner, and when the tub catches the sun, I swear to God, it glows. To make a long story short, it's pretty, okay? Super pretty. 
The toner comes in a transparent plastic tube with a metal cap. I opened the cap and poured the toner on a cotton pad. The toner smells so good… it doesn't have an artificial smell like some of those other rose products that try too hard. You know what I'm talking about. This smells natural like you're walking in a garden of roses and catch a whiff. 

I'd already cleansed my face with the Clinique cleanser. On my freshly washed face, I applied the toner. It applies smoothly and feels hydrating. You can easily tell that the formula has no alcohol based on the way it applies. Like you know how alcohol applies a little coarse on the skin and immediately dries out to give you this super tight feeling skin? This doesn't do that at all. The toner sits on the skin like a moisture barrier and feels all kinds of good. I put on my serum afterward and it applied like a dream. 
My Experience
I have been using the Fresh Rose Deep Hydration Facial Toner for over 5 months now. At first, I was getting a little stingy and only using it at night. Because, let's face it, this is an expensive toner and mommy can't afford to go all out. But, the toner felt so good to use that I bit the bullet and started using it twice a day. I don't regret it at all. The skin, ladies, is meant to be pampered. Or so I feel… So every day, for the last 5 months, I've been cleansing my face and wiping it with the toner. I love how moisturized and hydrated my skin feels every single time I use it. My serum goes on so much better after I've toned my face with this baby. 
Sometimes, when I pour the toner on my cotton pad, a small chunk of rose petal comes out. I don't know if it serves any purpose, although on second thought, maybe it does, it feels like I'm wiping my face with a rose petal. It makes me feel so fancy, and I love that. I'm nearly finished with my bottle, but I know in my heart that I've finally found the toner of my dreams. Will I keep repurchasing it? Absolutely yes. There is no other toner out there for me. This is it—the one. 
What I like and dislike about Fresh Rose Deep Hydration Facial Toner
Likes
Pretty to look at 
Alcohol-free toner
Moisturizes and hydrates the skin
Real rose petals floating in the toner
Smells awesome
The formula is free of harmful ingredients and made only with clean ingredients
Allure Best of Beauty Awards winner
Can be used twice a day without drying the skin
Dislikes
Expensive

Doesn't shrink your enlarged pores 
Verdict
Yes, the Fresh Rose Deep Hydration Facial Toner is a little on the expensive side, but boy is this toner the bomb! It could easily pass for an essence because of the way it sticks to your skin, creating a moisture barrier for the serum to apply flawlessly. I haven't noticed any significant improvement in my pore size like the toner claims to do. But honestly, I don't think anything is ever going to shrink my pores to their original size. Only a time machine could do that. So, I have absolutely no qualms about using this toner that makes me feel like I've been given a big bouquet of roses and pampers my skin as such. If you're still looking for that toner that kicks every other toner's behind, this is it. Trust me.

Rating: 5/5
Where Can I Buy Fresh Rose Deep Hydration Facial Toner?