I received this Garnier product as a birthday gift.
I love cosmetics of any kind, so anyone who knows me, a gift such as this can't be a mistake!
Garnier is a French cosmetic company that was acquired by L'Oréal in the 1970s. Garnier produces hair and skin care products, and it is one of the highest trusted and valuable cosmetic brands. I love the quality of the products and their decent price.
About Garnier Pure Active Micellar Cleansing Water
Garnier Pure Active Micellar Cleansing Water is a facial cleanser suitable for combination to oily skin with imperfections. It helps remove makeup and cleanse the skin. Also, it can be used for cleaning the eye area and the lips, and the most important thing, there is no need for rinsing with water.
This product is recommended for combination to oily skin, but also for sensitive skin.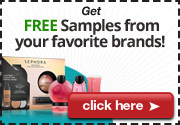 Garnier Pure Active Micellar Water comes in a generous 400ml oval bottle with a white flip top, and it can be used around 200 times.
It is easy to use, just apply the product on a cotton pad, and it's ready. Garnier has a good range of Micellar water products that are covering almost every skin type, from sensitive, dry to normal, combination to oily skin, there is a suitable product for your type.
Ingredients list
Aqua/Water, Hexylene Glycol, Alcohol Denat. Disodium Cocoamphodiacetate, Disodium Edta, Poloxamer 184, Polyaminopropyl Biguanide.
First Impression: My Thoughts and Opinions On Garnier Pure Active Micellar Cleansing Water
Nowadays, there are many options for facial cleansing. Different makeup removers, different kinds of Micellar water, cleansing wipes, and so on. There are many options to choose from. Personally, I have used, and I still use cleansing wipes from time to time, although I am aware that they are not the healthiest way to clean your face, but it is the fastest way.
This product is given to me as a present, and that is when I started using Micellar water.
I use this product to cleanse my face before sleep but also to remove makeup.

And guess what?
It takes off the makeup better than few wet wipes or other facial cleansers. Plus, it doesn't harm the skin in any way and is safe to use for your eyes. This is a very effective makeup remover, and it leaves your skin feeling refreshed. It also has a very light formula but very effective too.
It can also be used to refresh your skin. I like the big oval bottle which this product has. The smell of the product is rather fresh, a clean smell with a hint of alcohol note, which is very normal because this product does not contain any perfume. So, it is suitable for people with sensitive skin because it doesn't make any skin irritations.
My Experience
For my type of skin, combination to oily, Garnier Pure Active Micellar Cleansing Water is an excellent product to use. It is an effective way to remove makeup, and it gets off the dirt and excess sebum. It cleanses my face without leaving any residue. This Micellar water works like a magnet on the sebum, makeup, and impurities on the face.
I enjoy using this product because it doesn't irritate the eye area and that is specially made for the type of skin like mine. This product is also easy to clean your face, especially makeup. All kinds of makeup, even the stubborn like waterproof, matte lipsticks, dark mascaras, and so on. Of course, you should use more of the Micellar water to remove that kind of make, but however, the result is excellent. And it leaves the skin clean and soft. That feeling lasts for a long time. With continuous use, your skin is less greasy but hydrated. If you have combination to oily skin then, this product is a must to try. I recommend it and I would purchase it for sure. You won't regret it if you add this product to your skincare routine. 
Personally I do prefer to use scented products most of the time, but for this product, I don't mind that it is unscented. Another thing that I appreciate about it is that this product is dermatologically and ophthalmologically tested and is safe to use. Also, it doesn't contain parabens. 
What I Like & Dislike About Garnier Pure Active Micellar Cleansing Water
Likes
Dislikes
I do not have any particular dislikes about this product
Verdict
Awesome cleansing product made especially for combination to oily skin, but sensitive too. Big package of 400 ml that can be used for a long time. Decent scent. The price is more than reasonable. It is also tested and safe to use. If you have a different skin type, then you can choose another Micellar water for your skin type from the palette that Garnier offers.
Rating: 5/5
Where can I buy Garnier Pure Active Micellar Cleansing Water?