Cica is by no means a novel ingredient in the skincare market, but it has definitely gained traction in recent times, and established brands like Laneige have hopped on the bandwagon as well. I was not a great fan of Laneige's wildly popular sleeping masks, but with cica having done wonders for my sensitive skin, I was admittedly intrigued when they released their Cica Sleeping Mask. Read on to find out whether Laneige's newest sleeping mask hit or missed the mark for me!
About Laneige Cica Sleeping Mask
Targeted towards dry and sensitive skin with weak barriers, the Cica Sleeping Mask is chock full of soothing and moisturizing ingredients. In fact, it is touted to contain a secret, patented ingredient that is unique to Laneige, and that is the Forest Yeast. Harvested from Jeju Island and developed through a long process of fermentation, the Forest Yeast is found to regenerate and reinforce the skin barrier 111.9% better than Madecassoside after 16 hours, when tested on irritated skin.
Besides the Forest Yeast, other notable ingredients the Cica Sleeping Mask contains include squalane, shea butter, tea tree oil, and even asiaticoside, madecassic acid, and asiatic acid, which are components of the soothing Centella Asiatica plant. These thus provide intensive hydration and nourishment to the skin overnight as it repairs while we sleep. In addition, the Cica Sleeping Mask is marketed to have a hypoallergenic 9-free formula, making it suitable even for users with easily-irritated skin. 
Ingredients list
Water / Aqua / Eau, Propanediol, Cetyl Ethylhexanoate, Squalane, Hydrogenated Poly(C6-14 Olefin), Glycerin, Panthenol, Cetearyl Alcohol, Butyrospermum Parkii (Shea) Butter, Glyceryl Stearate Citrate, 1,2-hexanediol, Polyglyceryl-3 Methylglucose Distearate, Polyglyceryl-10 Stearate, Hydroxyethyl Acrylate/sodium Acryloyldimethyl Taurate Copolymer, Butylene Glycol, Acrylates/c10-30 Alkyl Acrylate Crosspolymer, Glyceryl Caprylate, Ethylhexylglycerin, Disodium Edta, Asiaticoside, Madecassic Acid, Sorbitan Isostearate, Asiatic Acid, Melaleuca Alternifolia (Tea Tree) Leaf Oil, Aureobasidium Pullulans Ferment, Chamaecyparis Obtusa Leaf Extract, Cymbopogon Martini Oil, Tocopherol
First Impression: My Thoughts and Opinions on the Cica Sleeping Mask
Packaged in their signature color-gradient matte glass jar as with the rest of their sleeping mask line, except in a beautiful shade of forest green, this product looked and felt luxurious to the touch. At a mid-range price of approximately US$34 and containing a relatively generous 60ml of product, I do feel the price point is justifiable, especially since a little of this goes a long way. The product itself has a white, creamy consistency that has no discernible fragrance, which is something I really appreciated.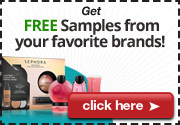 According to the product instructions, it is recommended to use the Laneige Cica Sleeping Mask in the last step of your nighttime routine, preferably after applying your cream and leave it on overnight. However, I have personally found that it works best as a face cream replacement instead of an additional step to my routine, as I live in a humid climate, and it'll be a little too suffocating to apply such rich layers on my face. That said, I can imagine the soothing effect that multiple layers of this can have on dehydrated, irritated skin, especially during cold and dry seasons.
The Cica Sleeping Mask applies on smoothly and leaves a satin-like film on the skin surface without drying down matte nor being uncomfortably tacky. It serves as an effective emollient to seal in all the moisture after layering my other liquid-based products, and being alcohol- and fragrance-free, I find this suitable for even daily use. On nights when my skin feels especially reactive and sensitized, the Forest Yeast and Centella Asiatica ingredients in the Cica Sleeping Mask have worked well to bring soothing relief to my skin.
What I like and dislike about the Laneige Cica Sleeping Mask
Likes
Hypoallergenic, alcohol- and fragrance-free
Generous amount of product
The soothing and calming effect
Moisturizing without being overly heavy
Doubles as a night cream beyond just a sleeping mask
Dislikes
Verdict
I've been pleasantly surprised by the Laneige Cica Sleeping Mask, especially since it did not seem as highly raved as their Water Sleeping Mask when it was first introduced. To me, the Cica Sleeping Mask seemed to have a more elegant formula than the Water Sleeping Mask, which I recall had a strong fragrance and left a tacky finish despite its thinner and more watery formula*. If I had to nitpick, I'd just wish that the formula of the Cica Sleeping Mask was just a tad lighter so that it'll be versatile enough for daytime use too. 
*Sidenote: I only tried a sample of the Water Sleeping Mask a while ago, so I won't be writing a full comparison of the 2 products given my limited experience with the latter
Rating: 4.5/5
Where Can I Buy Laneige Cica Sleeping Mask?