How much is too much to spend on skincare?
The answer is relatively obvious. You see movie stars talking wonderful things about La Mer, and I'm sure it's probably the best skincare money could possibly buy, and it seems quite unlikely that I will ever find out. 
Oh well. We are not here to witness a pity party, right? 
Elemis Superfood Day Cream is probably the most expensive skincare product I've ever bought, and I must say that even at a heavy £42, I don't regret it at all. Let me tell you why.
About Elemis Superfood Day Cream
Elemis is self-described as the "#1 luxury British skincare brand". It combines scientifically-proven formulas to natural ingredients, which is what most natural brands bet on as selling points nowadays. Is it worth the hype? I think so.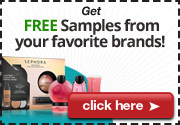 This day cream is part of Elemis' Superfood line, which is "formulated with plant-based, nutrient-dense Superfoods and some with a natural sugar derived prebiotic, NEW Superfood Skincare System helps to replenish skin with vital hydrating nourishment, for a healthy, outdoor-fresh glow." My first impression about Elemis Superfood Day Cream? It does exactly that!
When buying premium skincare – which I don't do very often – I'm always impressed by how simply some brands chose to present their products, and Elemis does the opposite, providing a beautiful packaging with a pump that feels very techy to me. After all, who wants to waste all that expensive day cream?
Certainly not me.
Ingredients List
Aqua/Water/Eau, Dicaprylyl Carbonate, Glycerin, C12-16 Alcohols, Pentaerythrityl Distearate, Isononyl Isononanoate, Alpha-Glucan Oligosaccharide, Cucumis Sativus (Cucumber) Oil, Citrus Nobilis (Green Mandarin Fruit Extract, Raphanus Sativus (Daikon Radish) Seed Extract, Salvia Hispanica (Chia) Seed Oil, Phenoxyethanol, Propanediol, Palmitic Acid, Hydrogenated Lecithin, Sodium Polyacrylate, Sodium Stearoyl Glutamate, Chlorphenesin, Xanthan Gum, Lycium Chinense (Goji Berry) Stem Extract, Tocopherol, Brassica Oleracea Italica (Broccoli) Seed Oil, Lactobionic Acid, Fragrance (Parfum), Panthenol, Sodium Dehydroacetate, Limonene, Citrus Aurantium Dulcis (Orange) Peel Oil, Camellia Sinensis (Matcha Tea) Leaf Powder, Amyris Balsamifera Bark Oil, Cymbopogon Martini Oil, 1,2-Hexanediol, Geraniol, Linalool, Rosmarinus Officinalis (Rosemary) Leaf Oil, Daucus Carota Sativa (Carrot) Seed Oil, Polyglyceryl-3 Diisostearate, Lactobacillus, Zingiber Officinale (Ginger) Root Extract, Caramel, Ethyl Ascorbic Acid, Lecithin, Helianthus Annuus (Sunflower) Seed Oil, Potassium Sorbate, Sodium Benzoate, Ascorbic Acid, Benzyl Alcohol, Maltodextrin, Lonicera Caprifolium (Honeysuckle) Flower Extract, Lonicera Japonica (Honeysuckle) Flower Extract, Rosmarinus Officinalis (Rosemary) Leaf Extract, Chlorophyllin-Copper Complex, Benzoic Acid, Dehydroacetic Acid.
First Impression: My Thoughts and Opinions On "Elemis Superfood Day Cream"
My story with Elemis Superfood Day Cream is a bit of a sad one.
I was coming back to Berlin after two weeks between London and Liverpool, two emotional weeks where A, I saw my long-distance boyfriend after two months being apart and B, went to my ex-partner's mum's house to pick up my books and records six months after we had broken up.
So you can imagine – I mean, I hope you can – that I was a bit low while I waited at John Lennon Airport for my flight back to Berlin. Yes, my books and records were on their way back to me. Yay! But I also didn't know when I'd see my boyfriend again, and if he was ever going to move to Berlin to be with me. Spoiler: he didn't. We broke up.

What I'm trying to say is: I needed some self-love and felt like investing in some self-care.
And what place is better to do that then a duty-free when you have a credit card? 
(By no means I am encouraging anyone to get themselves a credit card debt on skincare. Please! Use your credit card responsibly and do not follow my steps on this.)
So yes, I needed a new day cream and found my way to an Elemis corner, where I walked out with the Elemis Superfood Day Cream and Face Wash, too (review coming soon!). I chose them because they are vegan, and being 30. I thought it was about time I invested in some quality skincare that promises technological and scientific formulas for my skin.
And wow, I am impressed. Elemis Superfood Day Cream smells amazing, leaves my skin smooth and bright, and has a lightweight consistency that lets me apply my make-up within a few minutes without interfering with any of my products, eyeliner included. It smells fresh and herby, perfect for an uplifting morning. 
It is not recommended to any specific skin type – my combination skin loves it. On the website, the description says only that the Elemis Superfood Day Cream "replenishes, moisturizes, protects," and it is "an illuminating moisturizer with anti-oxidant rich oils and vitamin-rich Supergreens, as well as an active prebiotic which helps to balance, hydrate and smooth skin."
My Experience
I have been using it every morning for about 3 months now. I apply Elemis Superfood Day Cream after using the Elemis Superfood Face Wash with my Foreo Luna 2 – I stubbornly apply two pumps, which is a bit more than enough. I'm sure just one pump would be perfect for covering my whole face and neck with it, but somehow I lean into indulgence every morning. 

Maybe I take self-care a bit too seriously.
It does give my skin a healthy glow, and it makes it super smooth too. I've been having a lot of late nights, and, along with a face massage, Elemis Superfood Day Cream makes it look like I had a full 8-hour sleep. 
Talk about replenishing, right? 
Even the scent has had a positive effect on me, all fresh and herby first thing in the morning. If you are into aromatherapy, surely you will benefit from this as well. 
And an extra: because it also has prebiotic elements to it, I noticed fewer hormonal breakouts around my period. I am not sure these are 100% related, but I've used other day creams that seemed to have enhanced that negative predisposition of mine. What do you think about it? 
What I Like & Dislike About Elemis Superfood Day Cream
Likes
lightweight consistency that absorbs quickly

fresh scent, not overwhelming at all

leaves skin moisturized and illuminated
Dislikes

price! I mean, it is beyond my usual budget, but it was definitely worth the investment

the bottle is beautiful, but I'm worried there will be some *expensive* product left in there once the pump is not able to get it anymore.
Verdict
I am quite happy with my Elemis Superfood Day Cream investment. It adds a luxurious touch to my rushed, half-asleep skincare morning routine, with a scent that calms me down and reminds me to love myself a bit more. 
Would I rebuy it?
I mean, I would love to, of course! I am curious to see how long the 50ml bottle will last me, and if my pre-period breakouts will vanish completely while using this day cream. The price, though… Surely there are less expensive alternatives to this product that could deliver a result just as amazing as Elemis Superfood Day Cream.
Have you tried it on a different skin type? Leave your opinions in the comments! 
Rating: 5/5
Where can I buy ELEMIS Superfood Day Cream?