Is it oil?
Is it a serum or a magic potion in a bottle?
Read on to find out my thoughts and review on the Kiehl's Midnight Recovery Concentrate. 
About Kiehl's Midnight Recovery Concentrate
Kiehl's Midnight Recovery Concentrate is a powerful serum that contains anti-aging properties, and it helps in hydration of the skin overnight for you to wake up to a smoother-looking complexion and a radiant glow. Its formulation is similar to that of lightweight oil and helps target skincare concerns such as dryness, dullness, and uneven texture. 
It is formulated with a potent blend of squalane, lavender and evening primrose oil that work together in softening your skin, refining the look of texture and enhancing radiance to improve the overall appearance of skin overnight visibly.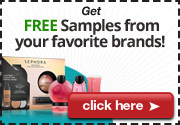 The serum has been meant for use in your night routine. You're supposed to use it after washing your face properly, after which you squeeze two to three drops of the serum on your fingertips and then apply it on to your forehead, cheeks, and chin – gently massaging the area after application ensures its even distribution. You may follow with moisturizer is you desire or skip that step altogether. 
Ingredients list:
Kiehl's Midnight Recovery Concentrate contains three powerful ingredients that have been highlighted the most: 
Squalane, that helps hydrate and improves the appearance of skin. 

Lavender essential oil to soothe and calm skin, and 

Evening primrose oil to help the skin appear firmer. 
Rest of the ingredients include: 
Caprylic/Capric Triglyceride, Dicaprylyl Carbonate, Squalane, Rosa Canina Fruit Oil, Oenothera Biennis Oil/Evening Primrose Oil, Simmondsia Chinensis Oil/Jojoba Seed Oil, Coriandrum Sativum Oil/Coriander Seed Oil, Tocopherol, Lavandula Angustifolia Oil/Lavender Oil, Pelargonium Graveolens Flower Oil, Linalool, Rosmarinus Officina-Lis Leaf Oil/Rosemary Leaf Oil, Citronellol, Geraniol, Lavandula Hybrida Oil, Cucumis Sativus Extract/Cucumber Fruit Extract, Curcuma Longa Extract/Turmeric Root Extract, Limonene, Citral, Sclareolide, Rosa Spp/Rose Flower Oil, Jasminum Officinale Extract/Jasmine Extract, Helianthus Annuus Seed Oil/Sunflower Seed Oil.
Now some of you may not appreciate a perfume in your serums, but I personally love the smell of lavender and find it to be extremely calming and soothing. So, finding lavender essential oil as a key ingredient in the Kiehl's Midnight Recovery Concentrate has me excited about trying it on. 
First Impression: My Thoughts and Opinions On Kiehl's Midnight Recovery Concentrate
I first heard about the Kiehl's Midnight Recovery Concentrate on Youtube while I was watching one of my favorite YouTubers rave about the product in one of her yearly favorites video. I loved how much the product had made an impact on her own skin, and she sounded genuinely in love with the concentrate, so I knew I just had to try it. 

It comes in a beautiful blue packaging that is true to size and is the same color as the bottle of the serum. The serum itself comes in a dark blue glass bottle (have I told you how much I appreciate serums that come in glass bottles?) and has a dropper on it so you don't waste too much product (Again, have I told you how much I appreciate serums that come with droppers?) This is a win for me already. Let's smell it now, shall we? 
It smells like, no points for guessing, lavenders! Heaven!
I dispensed a few drops on my fingertips, and the texture felt like oil but very lightweight that would have you believe that the product applies exceptionally smoothly. I had already washed my face and prepped my skin with the SKII essence. After the prepping, I applied the concentrate on my cheeks, my forehead, and my chin. No wonder, it spread and applied evenly. Upon massaging the concentrate, the perfume got even stronger (or maybe it was too close to my nose?), and I loved that even more.
Lavender has a beautiful relaxing effect on me, and this one hit all the right notes. I finished with the Dramatically Different Moisturizer by Clinique and went to sleep. 
I woke up to a shiny, radiant face that lasted me well through the day. I felt like my makeup applied better in the morning as my skin was so much smoother and well hydrated, so my foundation applied like a dream. Also, the hydration wasn't just on the surface, if you know what I mean. It felt really skin deep like the serum had pierced through all my dermal layers and gotten to the very root and added moisture there.
So my skin felt plump and healthy. I loved it! 
My Experience
I have been using Kiehl's Midnight Recovery Concentrate for over 3 years now, and it has become a staple in my night routine. I love the effect it has on my skin, no matter what time of the year it is. My skin feels hydrated and radiant, and I feel the difference the concentrate makes on my skin, especially on the days when I don't use it and can understand the extent to which the serum is helping me out. I have currently been using it over the Kiehl's Nightly Refining Micro-Peel Concentrate.
So my routine goes like this:

Wash my face

Apply the SKII essence

Apply the Kiehl's Nightly Refining Micro-Peel Concentrate

And then top it off with the Kiehl's Midnight Recovery Concentrate
On days when my skin is feeling extra dry or taut, I finish off with a sleeping mask or a moisturizer to help hydrate my skin even more. 
I am currently on my 3rd bottle of the serum. I purchased the 30ml bottle first, which lasted me about 8 months. I got another 30ml bottle, but the bottle broke for some reason, and it was the worst day for me! I swear, I'm not even kidding. And it isn't that I dropped the bottle or anything. It just broke. It was a shame to see all that product go to waste. So I got a smaller bottle now, which is 15ml, and I figure it should last me about 4 months.
So, I know it is a little on the expensive side, but it does last a long time, and just a few drops are enough to lather your face up in this liquid goodness! 
What I like and dislike about Kiehl's Midnight Recovery Concentrate
Likes
Super hydrating and moisturizing
Makes my skin radiant in the morning
Easy to apply
Comes with a dropper
Comes in a glass bottle
Smells so good
Dislikes
A little on the greasy side

May not work for oily skin

The bottle maybe a little fragile

A little on the expensive side 

Verdict
There is no other facial oil that I'm going to try now that I've laid my hands on this one. This is the ultimate in facial oils, and if someone tells me there are better facial oils out there, I might not even believe them. There hasn't been a dull day in my life since I started using the oil, and I can always rely on the Kiehl's Midnight Recovery Concentrate to wake up to glowy, radiant skin. I love that it can be used at any time of the year for great-looking skin. This should be an absolute staple and should be in every woman's night routine! 
Rating: 5/5
Where can I buy Kiehl's Midnight Recovery Concentrate?