Bioderma Sebium Pore Refiner is the last product that I have bought from Bioderma, and it is absolutely my favorite one. After using the Hydrabio Serum and Hydrabio Perfecteur SPF 30, both from Bioderma's line Hydrabio, I finally got the chance to find my precious one. This product is from the Sébium line, and it is definitely an excellent choice for everyone with oily skin.
About Bioderma Sebium Pore Refiner
There are many factors that cause pores to become dilated and appear enlarged. Excess sebum, pollution, stress, tobacco, and many more. So Bioderma has innovated the Sébium Pore Refiner that works instantly and regulates the quality of the skin and improves the skin's appearance. This product is an exclusive patented complex that regulates the quality of the sebum, and it keeps pores from becoming clogged. Also, it limits the formation of blemishes. With continuous use, it makes the skin look more beautiful, brighter, smoother, and less shiny. 
Ingredients list
Aqua/Water/Eau, Methyl Methacrylate Crosspolymer, Dipropylene Glycol, Cyclopentasiloxane, Cyclohexasiloxane, Dimethicone, Glycerin, Butylene Glycol, Fomes Officinalis (Mushroom) Extract, Sodium Polyacrylate, Paraffinum Liquidum/Mineral Oil/Huile Minerale, Silica, Pentylene Glycol, Trideceth-6, 1,2-hexanediol, C30-45 Alkyl Cetearyl Dimethicone Crosspolymer, Caprylyl Glycol, Lauryl Peg/ppg-18/18 Methicone, Disodium Edta, Salicylic Acid, Xylitol, Propylene Glycol, Sodium Hydroxide, Peg/ppg-18/18 Dimethicone, Fructooligosaccharides, Mannitol, Caprylic/capric Triglyceride, Ginkgo Biloba Leaf Extract, Dodecyl Gallate, Rhamnose, Laminaria Ochroleuca Extract, Citric Acid, Fragrance (Parfum).
First Impression: My Thoughts and Opinions On Bioderma Sebium Pore Refiner
I discovered this gem on the Internet after using other products from the Bioderma Hydrabio line. Because I have enlarged pores due to my combination to oily skin, I have decided to buy it immediately. This product comes in a 30 ml tube, and it is straightforward to use. It has a light texture and smells like spring flowers to me. The fluid and light formula of this product melts right after applying and makes the velvety skin smooth. This product is specially made for combination, oily or blemished skin. It can be used once or twice a day, applied on clean skin. You can apply it on the whole face and neck, or to your T-zone for targeted oil. Like all Bioderma's products, the Pore Refiner is hypoallergenic, non-comedogenic, and paraben-free. 
This particular product contains a special Patented FluidactivTM complex that controls the quality of the sebum in order to prevent acne. Also, it excess oil but without harming the moisture of the skin. Another thing is the Agaric acid, which makes the pores look visibly tightened. It also contains antioxidants, which helps protect against environmental damage, and it has a powdery, lightweight texture that makes the skin looks amazing. It makes this product the perfect one for a make-up base.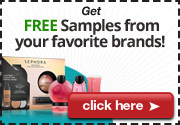 My Experience
From my experience, this product is my favorite product that I have ever used for combination to oily skin. My face skin absorbs this cream in less than a second. I have that feeling every time I apply it on. I apply it on my entire face because I have especially enlarged pores on my cheeks and around the nose. 
I use this cream in the morning, and I use the Hydrabio Serum in the evening, and I think it is a win combination. This is a kind of premium product for me, and I am in love with the smell. I also love the consistency, which is very light. I have used many products, but this one doesn't make my skin oily. It absorbs quickly in the skin that is almost incredible. It makes my pores noticeably smaller, and it also moisturizes my skin, which is a perfect combination. It not only controls the shine for oily skin, but it mattifies the skin, tightens pores, and smoothes the skin. 
I usually use this product like a primer, and then I apply the foundation. If using a thick foundation, it is a little bit hard to blend the foundation well, but with a light texture foundation, there isn't any problem. Of course, after applying the Pore Refiner, you should wait at least 15 minutes before applying anything else on your skin.
What I Like & Dislike About Bioderma Sebium Pore Refiner
Likes
Fresh and clean smell
The tube is easy to use
It absorbs super fast
Can be used as a make-up base
It smoothes your skin instantly, tightens the pores, makes the skin matte and moisturizes the skin
It prevents the skin from acne
You only need a small amount of the cream for daily use, so it lasts for a long time

Dislikes
I do not have any particular dislikes about this product, but if you have sensitive skin, maybe you should check a sample of this product first.
Alternatives
Bioderma offers other products from the Sébium line that might be an alternative for this product, and it is called Sébium Mat Global, which is also mattifying and smoothing treatment. I think that I am going to test that product next, just to be sure which one is better.
Verdict
This product just gives you a beautiful skin feeling. You should not expect that your pores will disappear, but it makes them look smaller, and the feeling goes through the whole day. It has a lovely light texture with a great smell, and it gives an even better feeling on your skin. With this Pore Refiner, you get mattified skin look, and you don't get dry skin. It blurs any imperfections, and if I didn't have many acne scars, I would use only this product on my face.
So if you have a clean face, but you have combination to oily skin, this product might be a perfect solution for you. I love this Pore Refiner a lot for many things. I have noticed less acne showing on my face after using this product for a while, and I am also happy that my skin looks healthy, and it is moisturized too. You get all in one, just with buying this product.
Rating: 5/5
Where can I buy the Bioderma Sebium Pore Refiner Review?