If you have heard about Bioderma products, I guess you have heard about the best product in the line of Bioderma Hydrabio. The Hydrabio Serum, it is a moisturizing concentrate which is used for very dehydrated, sensitive skin for everyday moisturizing care. Its formula offers the skin intensive care with a "flash" hydration effect. This product helps to activate the skin's natural moisturizing capacities by stimulating the production of aquaporins, water channels in the skin, and it retains the water it needs to be balanced. Unlike oils or creams that provide temporary moisture, this Serum provides the skin hydrate itself.
About Bioderma Hydrabio Serum
Due to stress, air pollution, and cold weather, the skin's ability to maintain moisture gets disrupted. As a result of this, the skin becomes dehydrated, uncomfortable, and tight. Enriched with the AquageniumTM biological patent, Bioderma Hydrabio Serum hydrates the skin while activating its natural moisturizing capacities. And imagine all that without clogging pores and the greasy skin feeling. The non-comedogenic and hypoallergenic formula of this product is further enriched with 15% glycerin and hyaluronic acid, which provide the essential water to hold close to the skin.
Ingredients list
Water, Glycerin, Xylitol, Sodium Polyacrylate, Mannitol, Rhamnose, Fructooligosaccharides, Laminaria Ochroleuca Extract, Niacinamide, Pyrus Malus (Apple) Fruit Extract, Dimethicone, Cyclopentasiloxane, Trideceth-6, Peg/ppg-18/18 Dimethicone, Sodium Hyaluronate, Hexyldecanol, Caprylic/capric Triglyceride, Disodium Edta, Chlorphenesin, Phenoxyethanol, Fragrance (parfum).
First Impression: My Thoughts and Opinions On Bioderma Hydrabio Serum
I bought this product with the Bioderma Hydrabio Perfecteur SPF 30, as I was told that my poor skin is very dehydrated on my cheeks. I never really thought that this happens to the people with oily skin, but now I know it does. This product can be used in the morning and/or evening on clean face, skin, and neck. Personally, I use it at night. The serum comes in an airless pump bottle of 40 ml, which is easy to use. It has a lightweight fluid-gel formula and is ideal to use for all skin types. It contains glycerin, which helps the skin to retain moisture, but it doesn't leave a greasy feel. In the ingredient list, you can find hydrating agents and skin-restoring niacinamide, prebiotics like xylitol, rhamnose, and fructooligosaccharides. Prebiotics help in keeping the skin's surface strong, smooth, and healthy.
Due to its lightweight and non-clogging gel texture, the Hydrabio Serum is an excellent product to use as a makeup foundation. If you have dry skin, this product can also be used underneath your usual moisturizer that you use for boosting the effects.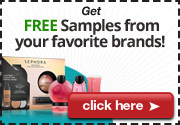 Bioderma Hydrabio Serum also has a light, fresh and clean fragrance, which I personally like very much. Still, I don't know if this fragrance is safe for people with extra sensitive skin or with rosacea. If you have susceptible skin, you should check it twice or ask for professional advice about this product.
My Experience
I just love Bioderma.
I love their products, lines, scents, the texture of products, and everything about Bioderma's products. I love the feeling that this Serum gives to my combination to oily skin. It absorbs in very quickly. This is an excellent product and yet also affordable. I use this at night on my face and my neck and what can I say, it is amazing. It makes my skin firm, hydrated, and looks refreshed. I have a healthier skin color since I am using this Serum. What I like about this product is that it also minimizes face lines. So with just one product, I get most of the things I need. 
I have yet to use this product in the morning just because I have that fear that my skin will start shining after a while, but I use it every night, and my skin looks great in the morning. There is no heavy feeling on my skin, and it works excellent for my acne-prone skin, which I really love about this product. This Serum has become a must-have for my skincare routine. I have recommended it to my mother, sisters, and friends!
Other things that I have to mention the packaging.
Elegant, white pump with a blue cap and blue letters. And the smell. I adore this smell and the feeling that it gives to me before I go to sleep. The feeling that it leaves on my skin and that smell, it just makes me feel beautiful.

I think I will start using it for daily hydration too, just because the Bioderma Hydrabio Perfecteur SPF 30 which I use in the morning, gives me a greasy feel and shine on my skin, so I think that I will avoid the Perfecteur and start using the Serum instead. Also, I am very curious about how it will work on my face as a make-up base.
What I Like & Dislike About Bioderma Serum
 Likes
It contains beneficial prebiotics and niacinamide for healthier, younger-looking skin
It has a lightweight texture  that hydrates the skin without feeling greasy or slick
It can be used as a make-up base
It smooths the skin, is refreshing and leaves you feeling like pure silk after using it
It comes in a great looking package and with an awesome fragrance
Dislikes
I do not have any particular dislikes about this product
Verdict
I highly recommend this product. I enjoy using it, and it really works well on my skin. It is an excellent product to use in the winter, and anytime your skin is dehydrated. It gives my face a healthy color look, smooth, and silky feeling. With this product, you get the freshness you need for your skin.
Rating: 5/5

Where can I buy BIODERMA Hydrabio Serum?