I adore the name of this product; I feel it's a perfect example of the stereotypical long Asian beauty product name. Honestly, I think the name is shocking enough all by itself. Black Soybean. Milk. Pudding. What the heck is going on here? I don't know about you, but before I checked ingredients back in the day, I would get promises of "X or Y Ingredient," only to find its some extract of an extract, listed at the bottom of ingredients. But this product is perfectly transparent in its claims and name!
About Botanic Farm Black Soybean Milk Pudding Sleeping Pack
The front has a picture of a deep, brass gold-colored soybean, or what I can only guess is supposed to be a bean. It's encircled by the words "brightening" and "firming," with nothing but the hopelessly long product name on top and "BOTANIC FARM" on the bottom, with a cute leaf hanging from the "O." It also has the cryptic claim "energy from plant" in small letters beneath. All of the letters are a delicate embossing and feel nice to run your fingers over. 
The jar is a handsome matte black, feeling sturdier than my usual less-extravagant purchases. The jar feels like it might be made of metal or sturdy plastic, with the lid the same deep brass color, which especially feels made of metal. The lid has a cute relief of the name of the product with flowers in the middle. If you can't tell, I'm a fan of the packaging – it looks and feels sophisticated, in my opinion. 
Botanic Farm claims "brightening," as mentioned, and the ever-elusive "firming," which I take to mean treatment for wrinkles and/or sagging. The site directly states: "The Black Soybean Milk Pudding Sleeping Pack boosts skin cell regeneration and produces softer, firmer, and more flawless skin. With Fermented Soybean Extract, Milk Protein, and Hydrolyzed Collagen, the Sleeping Pack is able to provide a rich and lasting moisturizing effect. With a decadent scent and unique texture – no need to rinse." (They also instruct you to rinse the next morning in the paragraph beneath that, oddly enough. Perhaps they're referring to how other "masks" are often meant to be rinsed off?)
Ingredients List
Cyclopentasiloxane, Butylene Glycol, Niacinamide, Betaine, Hydrolyzed collagen, Lactobacillus/Soybean Ferment Extract, Theobroma Cacao Extract, Gardenia Florida Fruit Extract, Glycine Soja Seed Extract, Monascus Extract, Milk Protein, Carthamus Tinctorius Flower Extract, Glycerin, Urea, PEG-240/HDI Copolymer Bis-Decyltetradeceth-20 Ether, Polysorbate 20, Dimethicone, Dimethicone/Vinyl Dimethicone Crosspolymer, PEG-60 Hydrogenated Castor Oil, Caprylyl Glycol, Dimethiconol, Sodium Hyaluronate, Adenosine, Aminomethyl propanol, Sodium Polyacrylate, PVM/ma copolymer, Maltodextrin, Carbomer, Disodium EDTA, Phenoxyethanol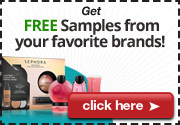 First Impression: My Thoughts and Opinions On Black Soybean Milk Pudding Sleeping Pack
I came across this baby while doing my usual searching on Reddit routine – I choose minimum keyword searches and select any promising threads that I see on r/AsianBeauty or r/SkincareAddiction. I then do extensive surfing through reviews for promising candidates to purchase, and this product, with the long name, had shining reviews for my core concerns in this mission. I basically purchased this product over others immediately. I couldn't say no after the Reddit reviews, ingredients list, and the incredible name. 
Botanic Farm's Black Soybean Milk Pudding Sleeping Pack claim to "brighten" seems precarious – the definition of brightening by any skincare product is arbitrary at best, aside from a vague agreement on "skin equals not as dark as before". It might be used if a tangible lightening of scars or marks occurs. It might also refer to a glowing effect as well. I have a bit of an issue with the word "brightening" as a marketing ploy. The "firming" is a little more specific, but about equally as vague and equally as popular with me. The soybean ferment could possibly cover both claims, though I have read widely varying reports on if ferments work. Niacinamide also offers claims to fit the bill for both brightening and firming as well, with Glycerin and Urea also offering supporting roles.
While the "firming" would lead me to believe this is aimed for anti-aging purposes and the older crowd for marketing, I would firmly state this is good for everyone aside from those concerned over Malassezia (or fungal acne specifically) due to the ferment, and those with milk allergies due to the milk protein. As always, avoid if sensitive to silicones. This product claims to produce lasting hydration and has a decadent smell.
The smell is a bit odd for sure – I would not be surprised if a number of people don't like it. My first impression was that it smelled strongly of alcohol with a hint of chocolate – which I found so strange as I completely forgot about the Cacao Extract. After using most of it, I would describe it as specifically a fermented alcoholic smell, with a definite tone of cacao (not sugary Hershey's chocolate smell, but like the unsweetened cacao that I spit out after realizing it's not like Nesquik) and old lady perfume. 
After buying Shiseido's White Lucent Anti-Dark Circles Eye Cream and noticing the fragrance can only be defined as a definite "my grandma's cheap perfume" smell, I pieced together this might be a "more luxury-leaning product" odor. In short, be aware if you think you might not like it. It does disappear after maybe 10-20 minutes. I really like the smell at this point – only smell the plant extracts and chocolate and soybean-ness of the ferment come through. A similar thing also happened with my Kikumasamune High Moist Toner. 
The sleeping pack is slightly cooling when applied, feeling like silky jelly that spreads pretty thin. It's very much like pudding when scooped out, which I can only assume is where the pudding sleeping pack part comes from. It feels a bit oddly wet until settling about twenty minutes after.

My Experience
I've owned it since September 2019, ringing in at about 5 months. I use it irregularly, but for the first four to six weeks, I used it religiously, partially out of principle for consistency to see any new results, and partly because it was my new shiny toy. I bought it in my neverending quest to find something non-clogging, but occlusive and hydrating enough to help halt flakes while using Tretinoin medication for anti-aging and acne. I also purchased it because I read it wasn't tacky or sticky – to which I say this isn't true, however, I do corroborate with another comment from Reddit that claims it feels better than anything like Vaseline or Cerave Healing Ointment and seems to stick to your face rather than the pillow. If you don't put it over too many layers, it will actually dry down almost completely. I use it to replace my occlusive at night, layering it over my hydrating layers and moisturizer last. 
For something that costs quite a bit more than I'm usually willing to part with for 80mL, I'll say I enjoyed every bit I got out of this sleeping pack. It does successfully hydrate, help avoid extra flakes from Tret and feels quite nice in the morning, especially if you only rinse with water versus washing with a cleanser. It doesn't completely eliminate and might possibly not do as well as Cerave Healing Ointment or a similar product. It does occasionally burn me a little if I'm over exfoliated or over-sensitive from Tretinoin, as Tret gives me a sensitivity to butylene glycol (2nd ingredient listed), but this is not a common issue. It does rub off a decent bit if you stick your whole face right into a pillow while you're sleeping as I do, but again, who the heck does that anyways? (Definitely not me.) 
I'm a bit obsessed with this little guy – I always enjoy taking him out of the medicine cabinet. I never enjoy how cold it feels to spread around, but we suffer for our beauty, right? I don't find it brightening or particularly firming, but it does offer incredible hydration and makes the skin feel smooth. I do worry if it might be clogging as some more blackheads came back than I had been having for a while. It's also worth noting that it works best when you goop on more than less – probably a quarter-sized amount. The sleeping pack disappears much more quickly and takes longer to dry down like this, perhaps thirty to forty-five minutes.
What I Like & Dislike About Botanic Farm's Black Soybean Milk Pudding Sleeping Pack
Likes
Packing and product itself feels on the more luxurious end
It provides a nice alternative if you don't like the usual tackiness of Vaseline/Aquaphor, etc.
Accessible on a lot of sites
Excellent ingredients list that provides lasting hydration
Dislikes

Expensive for how much you get

Open-mouthed jar design can be unpopular due to higher contamination risk

Not friendly to those sensitive to ferments, milk, soybeans or silicones

Might be clogging for those prone to/oily skin

Best when using a lot, using up more product quickly
Black Soybean Milk Pudding Sleeping Pack Alternatives
I can't imagine a perfect dupe to this product, to be honest. What other product is going to have black soybean milk pudding to offer? Regardless, you may want to check out Soo'AE Donkey Milk Sleeping Mask (available at Walmart and more affordable) or Etude House Moistfull Collagen Sleeping Pack (a tad more costly, but more similar in ingredients). 
Incredibly popular sleeping packs also include Too Cool for School Pumpkin Sleeping Pack and CosRX Ultimate Moisturizing Honey Overnight Mask.
Verdict
Will I repurchase?
Hmm, honestly probably not.
As much as I compliment and support others purchasing our good friend with the weird name, I'm obsessed with finding the perfect HG routine for Tretinoin at the smallest cost possible. Never say never, though – it's always possible I'll revisit in the future as I truly do love this intriguing product. I've personally never come across anything like this and think the finish is probably one of a kind. Until then, I'll be trying out other fun splurges before coming back to this one. 
Rating: 4.5/5. Because of cost
Where can I buy Botanic Farm Black Soybean Milk Pudding Sleeping Pack?