Absolute hit. This soap is a magnificent discovery. I am the kind of person who loves to use soap for face and body. That is maybe somehow old fashioned, but I love the smell and the feeling of pureness that the soap gives.
Victoria Lanolin Agg-Tval is a facial cleansing, creamy soap bar with egg white, rose water, and lanolin in it. I don't know how does it work for dry skin, but for my combination to oily skin, it works just perfectly. Not that only clears the face, but it can also be used as a face mask.
About Victoria Lanolin Agg-Tval EggWhite Facial Care Soap
This soap is produced in Sweden and has a history. For generations, Swedish women kept their skin beautiful and clean with facial treatments that they have made by themselves. The treatments were made with egg whites, which tighten pores, glycerin to moisturize and tone the skin and rose water that gives a delicate fragrance. These soaps are crafted with traditional ingredients plus added lanolin for a luxurious, creamy feeling.
From Victoria Scandinavian Soap Company, manufacturers of these fine soaps since 1914 and proud holders of a royal warrant by appointment to His Majesty The King of Sweden. The soaps are produced with the original formula that dates back to 1800s, and each bar is hand-pressed in antique molds presented in vintage print boxes.
Ingredients list:
Sodium Palmate, Sodium Palm Kernelate, Aqua, Olea Europaea Fruit Oil, Palm Acid, Glycerin, Lauryl Glucoside, Parfum, Sodium Chloride, Palm Kernel Acid, Lanolin, Sodium Lactate, Lecithin (E322), Tetrasodium Edta, Tetrasodium Etidronate, Ci 14700 (Red No 504), Ci 77891 (Titaniumdioxide), Rosa Damascena (Rose Water), Albumen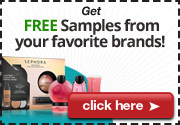 First Impression: My Thoughts and Opinions On Victoria Lanolin Agg-Tval (EggWhite Facial Care Soap)
I found this product on the internet searching for something good for oily skin and acne scars too. And there it was, this soap made in Sweden and I had a friend who lived there and who bought me a full box of soaps. I use it daily to wash my face, and I leave it some time to work as a mask. After applying, I feel my skin deeply cleaned and tightened.  I use this soap mostly for cleaning my skin, but I leave it to stay on my face for two or three minutes once or twice a week, and I get the best face mask that way.
My first impression for every product so far I guess it's the smell. I love this product's smell a lot. It has a very pleasant and soft scent. Classique smell of a vintage soap, I think.
Second I love about this product is the way it cleans the face. It can be used as a makeup remover or to wash your face. It is very efficient as a makeup remover because it gets off everything. The best thing is that you know what you are using to clean your face. This product is a healthy way to clean your facial skin and make it feel and look incredible.
My Experience
I use this soap for a few months, and the only thing I can say about it is… Incredible! Soap that cleans the face deeply cleanses the pores and tightens them, make the skin incredibly soft. It is all in one cleansing face product.
Another good thing is that I use it as a mask, and I am not a person who loves using face masks a lot, so with this product; I get face to cleanse soap and mask. You can leave it on your face 2-5 minutes to get that mask effect. I love the thing that you can buy it as a single soap or a few soaps in a great package for a long time using. This soap helps me preventing acne and acne scars too. This soap is unique, and what you get is an excellent face cleaning product for a reasonable price.

The packages with more soaps in it are a great choice for a gift, because this soap it is suitable for everyone, even though it dries the skin if you leave it on your face for a longer time.
All in one, this product not only cleans my face, tightens my pores, and leaves my face skin incredibly soft on touch, it also controls the sebum. So, this product I would recommend to anyone. 
What I Like & Dislike About Victoria Lanolin Agg-Tval EggWhite Facial Care Soap
Likes
Great soap smell
Small bars that are easy to use for face cleaning
It cleans the skin deeply
Can be used as a face mask
It smoothes your skin instantly, tightens the pores, and it gives you the feeling of an extra clean face
It prevents the skin from acne with a continuous use
You only need a small amount of the cream for daily use, so it lasts for a long time
Dislikes
Dries the skin pretty much if you leave it as a mask, so it is not very suitable for dry skin
This is not a classic foamy soap, so better hurry and acts fast with it
Victoria Lanolin Agg-Tval Egg Alternatives?
When I don't use this soap, I only use Dove Original Beauty Cream Bar, which was recommended to me by a dermatologist. This soap contains ¼ moisturizing cream and cleans the skin very well, leaving a soft and smooth feeling. This is a different product than Victoria Lanolin Agg-Tval (Egg White Facial Care Soap), but it is the only alternative that I use. There is major differences between these two soaps, mostly about the price, then the ingredients. Still, anyway, even this Dove Original Beauty Cream Bar is a cheaper variant, it is a good product to choose for a daily cleaning face use.

Verdict
Great product, soft scent, cleans the skin perfectly. It helped me with the sebum and acne. I use it once daily, but I guess if using it twice, results would be even better. 
Rating: 4/5
Where can I buy Victoria Lanolin Agg Tval EggWhite Facial Care Soap?