When I first heard of a mask that would have you runway ready in under 10 minutes, I was intrigued! I just knew I had to get my hands on it. Read on to see how the Glamglow Youthmud Tinglexfoliate Treatment fares in this review. 
About Glamglow Youthmud Tinglexfoliate Treatment

 
The Glamglow Youthmud Tinglexfoliate Treatment has been described as a skin-transforming clay mud mask that intensely exfoliates the skin, making it softer, smoother, and more glowing in as little as ten minutes. It's supposedly made for normal, oily, or combination skin types and helps fight skin concerns such as dullness, uneven texture, and fine lines, and wrinkles. 
I particularly love that the product is free of parabens, phthalates, and mineral oil. This product is also vegan and gluten-free. 
The product has been designed to help users reboot their skin glow with this mask that began a masking revolution. The Glamglow Youthmud Tinglexfoliate Treatment exfoliates the skin with volcanic pumice rock that helps smoothen the appearance of fine lines while visibly softening the skin's texture. Natural clay blend helps lift impurities while keeping the skin's essential oils intact. It also contains antioxidants from green tea leaves that help brighten and smoothen the skin for visibly firmer, more glowing, youthful-looking skin instantly. 
The Glamglow Youthmud Tinglexfoliate Treatment was founded by Shannon and Glenn Dellimore, who got the idea for an instant camera-ready mask when they were enjoying an evening with friends in the Hollywood Hills. They realized there were no products that could give the users immediate glowing results, and facials took weeks or months to provide results. They set out to find a solution with celebrities as test subjects. They researched a formula that they were sure would work and then filled it out in plain white sample jars at home and started delivering it. When word spread about this magical mask that could instantly bring a glow to the skin, Glamglow and Youthmud were born.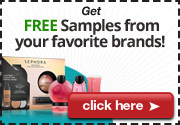 Ingredients list:
Volcanic Rock: Multi-level surface exfoliator buffs away dead skin cell buildup, smoothens uneven skin texture, and softens the look of fine lines.  

Natural Clay Blend: Gently absorbs impurities and excess oils.  

TEAOXI® Green Tea Leaf: Infuses mud with antioxidants from whole tea leaves.
 Water, Kaolin, Magnesium Aluminum Silicate, Silica, Pumice, Camellia Sinensis (Green Tea) Leaf, Montmorillonite, Camellia Oleifera Leaf Extract, Lavandula Hybrida (Lavandin) Oil, Hedera Helix (Ivy) Extract, Centella Asiatica (Hydrocotyl) Extract, Ruscus Aculeatus (Butcherbroom) Root Extract, Silybum Marianum (Lady's Thistle) Extract, Tocopheryl Acetate, Glycerin, Ethylhexylglycerin, Xanthan Gum, PVP, Caprylyl Glycol, Hexylene Glycol, Fragrance, Hexyl Cinnamal, Linalool, Benzyl Benzoate, Limonene, Cinnamal, BHT, Phenoxyethanol, Chlorphenesin, Mica.
First Impression: My Thoughts and Opinions On Glamglow Youthmud Tinglexfoliate Treatment
I first heard about the Glamglow Youthmud Tinglexfoliate Treatment from a friend who swore by it and told me I had to try it. For its expensive price tag, I was a little hesitant at first and was wondering whether or not to buy it. But her face was looking better than usual, and I decided to bite the bullet and get myself a bottle. 
The packaging is quite impressive. It comes in a large black cardboard packaging, which is beautiful but is frankly too large for a small jar of mask. The packaging might be misleading to a few people who would be appalled by the size of the jar considering its packaging. The mask itself comes in a glass jar that has a black label. After peeling off the seal, I saw the mask was dark grey in color with some visible leaves. Interesting! It smelled pretty much like other clay masks. There is a subtle smell of clay that isn't overpowering or anything, just a typical clay smell. 
I applied it onto my skin with my fingers, and I wouldn't say it goes on smoothly as it dries out pretty fast. I had to work it into my skin really fast, or I would spend a lot of product instead of applying a thin layer. In about three minutes, I felt the tingle coming on, which isn't a slight tingle but a little bit of a burn. It gets very tight as it dries down. Good thing you only leave it on for about 10 minutes. In 10 minutes, the mask dried down, the tingling stopped, and the mask had turned into a chalky white clay. I washed off my face with lukewarm water, and there was a little bit of exfoliation when I scrubbed the mask off. 
My skin definitely looked more radiant after scrubbing the mask off. I had a bit of a glow, and the skin on my face seemed a little more taut than usual. Except for the tingling sensation, for my first time using the Glamglow Youthmud Tinglexfoliate Treatment, I loved the result.
My Experience

 
I have used the Glamglow Youthmud Tinglexfoliate Treatment for about 4 months now, and I absolutely love it. I don't overdo it and only use the mask when I have a fancy event to go to or an important day at work when I need to look my best. As with all exfoliators, it isn't best to overdo it, and the mask can be used 3 times a week safely. The mask has dried down a bit over time but still applies well. To make the application easier, I spray my face first with the Mac Fix plus spray and then apply a thin layer of Glamglow Youthmud Tinglexfoliate Treatment with a brush as it makes the application so much more even and flat. Everyone almost always compliments me on my skin on the day that I've used it, so I know that its results are visible to everyone, including me. I don't like the green leaves sticking out of the mask when I put it on, but I guess they're there for a reason, and I don't really notice them anymore. 

What Do I Like & Dislike about Glamglow Youthmud Tinglexfoliate Treatment
Likes 
Makes your face radiant in 10 minutes. 
Visible and fast results
Exfoliates your skin for better application of makeup
Can be used up to 3 times per week for glowing skin
Dislikes
Expensive

Dries down very fast

A little difficult to apply

Doesn't really do anything for fine lines
Verdict

 
I've never had a mask show incredible results in such a long time, so I'm really impressed with the Glamglow Youthmud Tinglexfoliate Treatment. Although it is a little expensive and makes a big dent in my wallet, I'm sure I'll be getting another bottle after I'm done with this one. It really makes a difference on my face when I want that extra something and want to look my very best. Overall, I love the mask, and I'm sure you'll love it too. 
Rating: 4.5/5
Where can I buy Glamglow Youthmud Tinglexfoliate Treatment?