Have you ever got something on a beauty subscription box that you instantly fell in love with?
That's the beginning of my love story with Evolve's Satin Body Gloss.
Last summer, when I was living in the UK, I came across the "Stars & Sage" beauty box on Instagram. With natural, organic, and vegan options, signing up was a no-brainer… And though I thoroughly enjoy trying new beauty products in general, no product in there got my heart as easily as Evolve's Satin Body Gloss.
Don't worry, I'll tell you all about it…
About "Evolve's Satin Body Gloss"
Let's start by talking about Evolve Beauty: this is a handmade British brand based in Hertfordshire, England, focused on natural ingredients like natural oils, different types of vegetable butter, and extracts. Everything is vegan and cruelty-free, which is always a strong point for me. Most of their products focus on this selling point.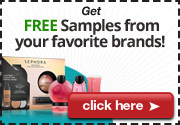 Their focus on sustainability also includes the packaging: the glass bottle is made from fully recyclable material, and the card is also recycled. In fact, every card and paper used by Evolve Beauty is FSC (Forest Sustainability Certified), which helps limit deforestation and ensure forests are sustainably managed.
Labels and packaging? Printed with non-toxic soy and vegetable-based inks.
You name it, this brand has thought about it!
Evolve's Satin Body Gloss was also the winner of the Beauty Shortlist Award in 2019 and the editor's choice of the same award in 2017, and I was very curious to see if it would live up to the hype.
Ingredients List
Isoamyl laurate, Camellia oleifera (Camellia) seed Oil*, Caprylic/ Capric triglyceride*, Isoamyl cocoate, Mica, Cocos Nucifera (Coconut) Oil, Gardenia Tahitensis Flower Extract, Parfum (Natural fragrance), Tocopherol, CI 77891, CI 77491, Citronellol, Eugenol, D-Limonene, Linalol. *ingredients from organic farming
98% Natural, 20% Organic
First Impression: Here's My Thoughts and Opinions On "Evolve's Satin Body Gloss"
If I had to choose one body oil for the rest of my life, Evolve's Satin Body Gloss will probably be the one I would choose, and the tropical Tahitian Monoi that's part of the formula is definitely the reason why?

Think about a deserted tropical beach, the peaceful sound of the waves, the texture of fine, almost translucent sand. This is what Evolve's Satin Body Gloss smells like. Instant summer the second you spray it on your skin!
I thought the delicate mineral mica and titanium that promise to "add a hint of gold sparkle and shimmer" might be a bit too much for me, and I was worried it would be too much of Victoria's Secret sparkle. Luckily, I was wrong: it adds just a touch of gold to the skin, a healthy "Yes, I do love to summer in South East Asia (and use 'summer' as a verb)" to my unhealthy "I spend 10 hours writing in blue light" skin tone. I love it!
Evolve's Satin Body Gloss is a dry oil, and that formula combined with the mineral mica and titanium can feel a little – well, for lack of a better word – drying. It's not actually, the skin feels hydrated and glowing afterward, but it's not the kind of fluid, easily spreadable type of body oil. Good thing it comes with a pump, allowing to spray the product evenly and smoothly. Not the most sustainable option, but the company encourages to re-use it!
Evolve Beauty's website suggests the Satin Body Gloss for every skin type, and I totally agree. I think it would work on every skin tone as well, from pale to darker and even freckled.
My Experience
I have been using this product since the summer of 2018. Wow, that surprised me too! 
At £22 for 100ml, however, this is not an everyday post-shower body oil. No, no. My Evolve's Satin Body Gloss is for special occasions only – a lazy Saturday morning when I want to dive into a sunnier smell and forget all about winter, or before a date, when I want soft skin with a subtle glow and sparkle.
I usually use it after a shower or a bath when my skin is still a bit moist. I leave it to dry, and then I'm ready to go!

This is one of those products that I thought were not for me – I don't need any type of shimmer on my skin, thank you – but the powerful smell of Monoï oil and the soft satin glow got me hooked for sure. This is not my first bottle, and it will surely not be my last.
What I Like & Dislike About Evolve's Satin Body Gloss
Likes
The smell! Tahitian Monoï oil smells like it's summer in heaven, and I'm sure this ingredient should have more of a cult status given how hydrating and wonderful it is.
Subtle shimmer: anything with the promise of shimmer and glow usually freaks me out, especially if it means physical particles. Evolve's Satin Body Gloss is completely reasonable though – more a discrete je ne sais quoi than full-on Hollywood shimmer. It works for me.
Dislikes
Remember that subtle shimmer? It might stay with you for more than one day. It's not something that bothers me a lot, but it's there the following day.

Price: I know it's vegan, natural, and handmade in small batches, and that reflects on the price. Which makes it not easily accessible to everyone (including me!).
Verdict
I love Evolve's Satin Body Gloss – have I said it before? Yes, it's pricey, and I rarely use it more than once a week (if I dare to use it that often!). The smell is what gets me to buy yet another bottle when it's finished, the wonderful and involving aroma of Tahitian Monoï oil. 
Hey, I grew up in the tropics, and I miss the sunshine, OK?

If you enjoy the smell of that ingredient and you are used to the texture of dry oils, this product is definitely for you, no matter your skin type. Everything about Evolve's Satin Body Gloss feels luxurious and special, from the smell to the brand ethos and even the price.
Do I need to have tropical-smelling skin with a natural glow? Probably not. But do I want it?
Yes, please!
Rating: 5/5
Where can I buy Evolve's Satin Body Gloss?