Over the summer, I was on the hunt for a perfect sunscreen that would be super lightweight while protecting my skin from sun exposure at the same time. I had just finished my bottle of Dr.Jart+ Every Sun Day UV Sun Fluid Broad, which I really loved and wanted to repurchase, but it was out of stock. The salesperson recommended the Klairs Soft Airy UV Essence SPF 50 PA++++ to me instead and told me I would love it as much. I had to give it a try!
Scroll on to read my review.
About Klairs Soft Airy UV Essence SPF 50 PA++++
Klairs has described it as an everyday sun protector specially made for sensitive skin. It is a water-based sunscreen that holds a gel-like texture that is meant to give you a soft weightless, non-sticky, and light finish. It has a high SPF level of 50 and a PA level of ++++, which is supposed to guard the skin against UVA completely, UVB without leaving any greasiness or a white cast.
Klairs Soft Airy UV Essence was formulated as a result of numerous trials and errors by Klairs' researchers for more than a year of development. In just three months, it was ranked number 1 in the Sunblock Rankings of a popular Korean beauty review app. It also won the 2019 Hawhae Beauty Award for The Best Sunscreen of the first half-year in 2019 and the GlowPick awards for the No.1 Sunscreen, Consumer's Choice in 2019. This sunscreen is even described as an 'easily used' sun cream that can be used even by people who hate sunscreens.
It contains ingredients that help brighten, hydrate, and protect your skin that is clean and safe to use as well.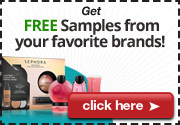 According to the official product page, the main feature/ingredients it is: 
Hippophae Rhamnoides Oil AKA Sea Buckthorn Oil which is also listed as 'Vitamin Tree oil' that helps supply the skin with moisture.

Tocopherol is an antioxidant that fights against free radicals found in the skin.

Panthenol, beta-glucan, and allantoin that soothe and relieve skin irritations.

Niacinamide, which is a skin brightening agent and helps brighten the overall skin tone.
Sounds promising!
Dear, Klairs is also a cruelty-free brand that makes me want to try this product even more. You're supposed to apply sunscreen as the last part of your skincare routine and 15 minutes before sun exposure.
Ingredients list
Water (Aqua), Dicaprylyl Carbonate, Butylene Glycol, Dibutyl Adipate, Diethylamino Hydroxybenzoyl Hexyl Benzoate, Hydrogenated Polyisobutene, 1,2-Hexanediol, Glycerin, Niacinamide, Ethylhexyl Triazone, Polyglyceryl-3 Methylglucose Distearate, Silica, Cetearyl Olivate, Cetearyl Alcohol, Sorbitan Olivate, Glyceryl Stearate SE, Methyl Glucose Sesquistearate, Sorbitan Stearate, Panthenol, Beta-Glucan, Disodium EDTA, Citrus Junos Fruit Extract, Adenosine, Sodium Hyaluronate, Anthemis Nobilis Flower Oil, Caprylyl Glycol, Ethylhexylglycerin, Tocopherol, Allantoin, Citrus Aurantium Dulcis (Orange) Oil
The ingredient labeling is written in accordance with the Korea Ministry of Food and Drug Safety standards.
First Impression: My Thoughts and Opinions On Klairs Soft Airy UV Essence SPF 50 PA++++
I have been on the hunt for a good sunscreen for a while now. The problem with mineral sunscreens is that they can leave my face looking white and chalky. So to try a sunscreen that promises no white cast while being extremely lightweight had me really excited to try this out for the first time.
The packaging is quite attractive. It comes in a silver holographic container that catches the light and makes it look appealing. Like you would buy the product based on just its packaging. The sunscreen itself comes in a big white squishy tube in a simple design.

Upon dispensing it into my hands, I noticed the sunscreen has an almost watery texture, and it already seemed very lightweight as compared to some of the other sunscreens that I have tried before. I would say this has the texture of a sheer lightweight primer. There is a very light scent from the product to the point of it being almost non-fragrant, which I love as the chemical smells that come from some sunscreens irritate me.
It melts easily into the skin within a minute of its application and goes in smoothly into the nooks and corners of my face. Upon application, I noticed no white cast at all, and that made me really happy. This has a lightweight and a clear finish on the skin that isn't shiny or super matte, so it is somewhere in between to the point that it moisturizes my face but isn't too greasy or thick.
Because it's so light, I almost forgot that I had anything on my face which was a little concerning to me because I want to protect my face from the sun while keeping it lightweight as well but at the end of the day, I felt like the sunscreen had protected my face all day. I wasn't out in the sun all day or anything, but it felt like it would do a great job even if I were out all day as well.
My Experience
I have been using this non-irritating, feather-light, and glossy, shiny sunscreen for about 5 months now. In the summer, I felt like it was a little on the greasier side after a couple of hours of its application. But now that it's winter, I love this sunscreen even more. It is extremely lightweight and spreads on my skin smoothly and effortlessly. I would even go out to say that this sunscreen is smoother than the other sunscreens that I've tried before that contained silicones while this one doesn't. I love that the finish isn't shiny or matte, but somewhere in between giving my skin an almost dewy honey-skin look that I personally prefer as it makes my skin look healthier.
What I like and dislike about the Klairs Soft Airy UV Essence SPF 50 PA++++
Likes
Very lightweight to the point of being undetectable
No fragrance
Vegan-friendly
Clean and safe ingredients
No silicon
Makeup applies beautifully over it
No white cast

Dislikes
The squishy tube it comes in is a bit difficult to travel with since it gets easily squished, and the product comes out.

I feel like the formula doesn't work for people with oily or acne-prone skin since it gives a dewy finish
Verdict
I love the Klairs Soft Airy UV Essence SPF 50 PA++++ and feel like I will be repurchasing the sunscreen. It is lightweight and soft and airy like the name suggests, and it does a great job of protecting the skin from the harmful rays of the sun. I love that it has no white cast at all and no fragrance, which is such a huge plus. It doesn't dry out my skin in the winter or make my face greasy in the summer. The creamy gel formula is super easy to work with and applies smoothly into my face and melts into my skin within a minute of its application. It hasn't clogged my pores and made me break out at all. It layers beautifully with my makeup and doesn't make the application of foundations or concealers on top of it patchy. On a fresh face day, I just apply the sunscreen with a little bit of setting powder, and my skin looks dewy and fresh all day.
Rating: 5/5
Where to buy Klairs Soft Airy UV Essence SPF 50 PA++++?