Are you having dry and itchy skin problems? Looking for a product that will moisturize and soothe your skin? Face Shop's Jeju Aloe Ice Refreshing Soothing Gel is a helpful solution to your problems!
About The Face Shop's Jeju Aloe Ice Refreshing Soothing Gel
The Face Shop's Jeju Aloe Ice Refreshing Soothing Gel claims to soothe and moisturize the skin. Aside from soothing and moisturizing, it can also be used as an after-sun care and facial pack. This product also claims to be best used when refrigerated or chilled for a more cooling sensation, especially during summer seasons. The packaging of Jeju Aloe Ice Soothing Gel is a semi-transparent tub with a blue cap. It has a clear lid inside of it to protect the gel from spilling. I find it a bit inconvenient to carry around since the tub is bulky, and it kind of occupies space in the refrigerator if you chose to freeze or chill it.
Ingredient List
The main ingredient of this product is the Aloe Vera Leaf Extract formulated from Jeju Island of South Korea. The product was formulated without the five additives: parabens, talc, tar colorant, mineral oil, and benzophenone-3.
Other Ingredients include:
Water, Alcohol, Denat, Glycerin, Dipropylene Glycol, Butylene Glycol, Stearyl Heptanoate, Dimethicone, Stearyl Caprylate, Panthenol, C12-20 ALKYL Glucoside, C14-22 Alcohols, Ethylhexylglycerin, Hexanediol, Sodium Polyacrylate Starch, PEG-40 Hydrogenated, Castor Oil, Carbomer, PPG-26-BUTETH-26, Potassium Hydroxide, Disodium EDTA, Phenoxyethanol, Fragrance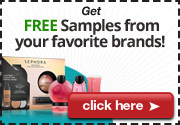 First Impression: My Thoughts and Opinions on The Face Shop's Jeju Aloe Ice Refreshing Soothing Gel
My sister and I were strolling at the mall when something caught her attention. She told me that she's been planning to try a soothing gel for our grandfather, who has dry skin and was also experiencing itchiness for the past few months. I don't have any single idea about it at first because I usually use lotions to soothe skin dryness. According to her, The Face Shop usually has a Buy 1 Take 1 promo depending on their featured product. Luckily, the soothing gels were the ones on promo at that time.
Dry skin is not something new to me. This is because we live in a tropical country, and most of the days, the heat of the sun causes my skin to be dry. I always make sure to use moisturizers to make my skin healthy every day. I searched through the internet and found out that soothing gels can be also be used as a moisturizer. So, I tried it out since I find some lotions sticky and sometimes, can become annoying. One good thing about this is how it can be applied both on your body and on your face.
It's my first time to try out a soothing gel since I usually just use light make-up and lotion. Since my sister's goal is to buy a soothing gel for my grandfather, we took the buy 1 take 1 opportunity to test it for ourselves.
The Face Shop also offers another soothing gel, which is the Jeju Aloe 99% Fresh Soothing Gel. We ended up choosing the Jeju Ice Soothing Gel because we thought that this product would give a more refreshing feeling than the Jeju Aloe alone, for it claims to have an icy cooling effect. Take note also that it costs higher (less than $1) than its counterpart Jeju aloe. My first impression of this was Jeju Aloe Ice doesn't only moisturize the skin but also soothes itchiness because of the cooling effect that it gives. It is also included at the back of the product, that it can be refrigerated to give an additional cooling effect for the user.
My Experience
I have been using this product for a couple of months now. What I like the most about this product is the soothing feeling that it gives, especially if it freshly came from the refrigerator. The soothing gel also has a rich smell of aloe vera. The fragrance isn't that strong too, which is a plus for me. In fact, I find it so refreshing that it already made me visualize the positive effects that it can bring to my skin even before I apply it.

After trying it out, I then added this to my skin routine because I noticed how the gel is quickly being absorbed by my skin. It also doesn't feel sticky when applied to the skin, unlike lotions. I'm really satisfied with how the product does its part to hydrate the skin, especially during humid days. The problem with this product though, is that to some who have oily skin, and I think it wouldn't work well with them. I said this because despite having dry skin, my nose is prone to be oily, so I have to be careful to put just a small amount on that part so that it will not make it more oily. Nonetheless, I still find it amazing.
What Do I Like and Dislike About The Face Shop's Jeju Aloe Ice Refreshing Soothing Gel
Likes
Reasonable price
Can be bought at a lower price during the promo period (you just have to follow their product promotions on their social media sites)
Feels rich and smooth
Lessens itchiness of the skin
Can also soothe burns on the skin
Suitable for most skin types
Makes skin healthier because of its moisturizing effect
Can be put in the refrigerator for additional cooling effect
Can be used both on the face and other parts of the body
Dislikes
Results to more oil if you have oily skin
Bulky because of the packaging. I wish it could be in a bottle where I could put it in my bag.
Verdict
I believe that this product serves its purpose in giving a different way of moisturizing the skin by having a rich, cooling effect. This makes the aloe vera more refreshing than the usual aloe vera moisturizers. I also recommend this product for all types of skin. Even if you have oily skin, you can still put a small amount of it in your skin to rehydrate it. It's just that you have to put it not as generously as how you put lotions on your skin to avoid making it more oily. Perhaps you can apply this during the night so you can wash your face the following day.
I also recommend this product to be used at home since there's really a different effect when the product is cooled in the refrigerator. However, you can still apply it even if you don't cool it in the fridge. It still has its refreshing feeling. For the price, I find it reasonable even if you don't buy it during the sale. Though, I still encourage you to check out their social media page if you want to check their promo items.
Overall, I would make another purchase of the soothing gel after I finish the one that I'm currently using because of several reasons. First, I highly trust The Face Shop's products, knowing that it has proven its name for using natural ingredients over the years. I am confident that their ingredients wouldn't damage my skin. Second, I have observed how my skin became healthier and softer after using it a couple of times. This is the main reason why I find this product effective.
Rating: 4.3/5
Where can I buy the Jeju Aloe Ice Refreshing Soothing Gel?