A moisturizer is an absolute staple that every woman of every age must have in her vanity!
Forget women! Moisturizers are of utmost importance to men as well.
Gone are the days when men weren't overly interested in how well hydrated their face was. It's a metrosexual world, and everyone is flying high on the skincare game.
So what role does Kiehl's Ultra Facial Cream have to play in the plethora of moisturizers that are available in the market today?
Is it a hit? Or is it a miss? Read on to find out!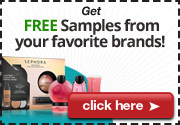 About Kiehl's Ultra Facial Cream
Kiehl's Ultra Facial Cream is one of the best selling moisturizers. It is free of harmful ingredients such as parabens, phthalates, sulfates, and carbamide. It delivers up to 24 hours of hydration to dry, normal, and combination skin types. People who suffer from dryness and dullness, and uneven texture will benefit the most by using the moisturizer.
It is meant to be used on thoroughly cleansed skin. You may wish to slather it on your face after you've toned it first, which is what I do. However, you can apply it as soon as you've cleansed your skin and use it both morning and night to complement your beauty regimen.
Ingredient List
The highlighted ingredients in the Ultra Facial Cream are:
Glacial Glycoprotein to lock in moisture and create a skin barrier.
Squalene oil provides moisture, which is easily absorbed in the skin.
The complete ingredient list is as follows:
Aqua/Water, Glycerin, Cyclohexasiloxane, Squalane, Bis-PEG-18 Methyl Ether Dimethyl Silane, Sucrose Stearate, Stearyl Alcohol, PEG-8 Stearate, Myristyl Myristate, Pentaerythrityl Tetraethlhexanoate, Prunus Armeniaca Kernal Oil/Apricot Kernal Oil, Phenoxyethanol, Persea Gratissima Oil/Avocado Oil, Glyceryl Stearate, Cetl Alcohol, Oryza Sativa Bran Oil/Rice Bran Oil, Olea Europaea Fruit Oil/G4Olive Fruit Oil, Chlorphenesin, Stearic Acid, Palmitic Acid, Disodium EDTA, Acrylates/C10-30 Alkyl Acrylate Crosspolymer, Carbomer, Prunus Amygdalus Dulcis Oil/Sweet Almond Oil, Xanthan Gum, Ethylhexylglycerin, Sodium Hydroxide, Tocopherol, Glycine Soja Oil/Soybean Oil, Pseudoalteromonas Ferment Extract, Myristic acid, Hydroxypalmitol Sphinganine, BHT, Salicylic Acid, Citric Acid.
As you can see, Ultra Facial cream is formulated with clean ingredients!
It is devoid of harmful ingredients such as parabens, phthalates, sulfates, and carbamide. Since we need to be wary about what we're putting on our skin, this is a relief to me!

First Impression: My Thoughts and Opinions On the Kiehl's Since 1851 Ultra Facial Cream
If you've been following the blog for quite some time, you already know that I am obsessed with Kiehl's as a brand!
I have loved this brand for the longest time! I have been loyal to them ever since trying the Kiehl's Midnight Recovery Concentrate, which sits proudly on my vanity even now. I loved the Midnight Recovery Concentrate so much and still do, which made me want to try out every single product that they have!
That's not possible, of course.
However, since then, I have invested in several products from the brand, such as the Midnight Recovery Eye and the Creamy Eye Treatment. This list doesn't begin to cover the number of products I own by the brand, actually. During my mid-20s, I decided it was time I experimented with as many skincare products as possible to find my Holy-Grails!
I don't know if you have ever had the same feeling as I, so it was a lot of money, some worth it, and some down the drain. But I learned a lot about my skin and about the skincare worth investing in.
During my skincare spree is when I bought myself a tub of Kiehl's Ultra Facial Cream. I bought it at an airport duty-free because it turns out I always have some time to kill and some dollars to burn at the airport! So I actually found a set that had some incredible products such as the Kiehl's Ultimate Strength Hand Salve and the Kiehl's Super Fluid Sunscreen.
I always find value in buying a set instead of buying a solo product. Not only do you get several products to try, but you usually get it at the price of that solo product. So that's how I first got my hands on the Ultra Facial Cream.

Of course, I'd heard rave reviews about it even before I'd bought the set. Seeing the moisturizer included was one of the reasons why I invested in the set in the first place!
The Kiehl's Ultra Facial Cream comes in a white plastic tub with its label written in black. Upon opening the cap and taking off the protective film, the white cream is revealed. The texture of the cream is more lightweight than a cream would be, resembling a gel-like light texture more.
There is a subtle smell to the cream, but it's not overpowering at all and should bode well with people who don't like fragranced products. So, on my thoroughly cleansed and toned skin, I scooped a small amount out with my fingers. The product is smooth like butter and glides on the face without any effort. It blended well and fit inside all my nooks and crevices. I wore it all day and noticed that my complexion was hydrated but not oily or shiny, and all girls know how bad shiny skin looks! But this one had just the right effect that I was going for.
Overall, I loved the first impression of Ultra Facial Cream!
My Experience
I have since bought another set of Kiehl's, which came with a tub of the Ultra Facial Cream as well, making this one the second tub that I'm at. I love how the product looks and feels on my skin and how hydrated it feels. However, I tend to have really dry skin in the winter, and as much as I loved this cream, it wasn't enough to keep my skin hydrated in the winter!
So, this is more of a spring/summer moisturizer for me. Meaning it bodes well with my skin in the warmer weather, but I need something more potent and more hydrating in the colder days.
Because of its gel-like texture and lightweight form, this is going to be an excellent addition to women who have combination or even oily skin. Women with such skin types may even find the cream to be enough during the colder seasons. However, if you suffer from dry skin such as I do, it may be better if you use this one in the spring/summer days as I do.
When I do apply it, I see that makeup glides better on my skin. Some days, when I'm going for a very light look, I mix my foundation with the cream to make a tinted moisturizer, and it works really well as well. It even adds a little dewy look to my makeup, which I love, because I love my skin to look as hydrated as possible.

Girls who prefer matte looks may have to apply powder over their moisturizer or foundation to keep their look as non-glossy as possible. There are several ways in which the moisturizer can fit in your beauty regimen. But whichever route you choose to go, I'm sure the Ultra Facial Cream will get a cult status in your vanity!
What I like and dislike about Kiehl's Ultra Facial Cream
Likes
The texture is very lightweight, so it doesn't feel like I'm wearing too much on my face
Works well for all skin types
The cream glides on the face very smoothly and blends well
Doesn't have an overpowering fragrance
Makeup goes on very smoothly over the cream
A little product goes a long way, and it will last you a long time
Isn't overly expensive and provides value for money
Dislikes
The hydration is not enough for dry skin during the harsh winter months.
Comes in a tub as opposed to a tube, which can contaminate the product faster
Verdict
Kiehl's is one of the best brands out there with some of the best products in the market, and this one is no exception. I doubt there will be any person who tries this product and won't see the benefits it brings to the skin right away. No wonder this is one of their bestselling products and the holy grail moisturizer to so many skincare connoisseurs globally! It provides hydration and moisture without irritating the skin, which is a Godsend to most people. But 24/7 hydration doesn't mean greasy!
The Ultra Facial Cream understands and is one of the best non-greasy moisturizers out there.

Rating: 5/5
Where Can I Buy Kiehl's Ultra Facial Cream?