Is a Facebook ad with an offer of 20% enough to make one try a new beauty product? If you are me, the answer is definitely yes! Toners are not usually part of my beauty routine, but the vitamin B-enriched formula of Facetheory's Cera-C Pore Reducing Toner (and the discount, I will not lie), made me want to give it a try.
Of course, there were several other perks about this vegan and cruelty-free British brand. Check them out below!
About Facetheory Cera-C Pore Reducing Toner
As I am interested in independent beauty brands, Facetheory instantly caught my eye as it is made in Sheffield, in the UK, and shipped to over 40 countries. Not only that, but they are vegan, cruelty-free, and clean as well. The brand avoids using lots of harsh chemicals in their products, and the Cera-C Pore Reducing Toner is no exception.
In fact, here's a list of the ingredients that are NOT included in this product: animal ingredients, benzalkonium chloride, benzophenones/benzophenone derivatives, bisphenol a (BPA), butoxyethanol, BHT, carbomer, coal tar dyes, -cones, ethanolamines (MEA/DEA/TEA), formaldehyde, hydroquinone, liquid petrolatum, methyl cellosolve, methylisothiazolinone, methylchloroisothiazolinone, mercury, mercury compounds, mineral oil, oxybenzone, parabens, paraffin oil, pentylene glycol, phenoxyethanol, phthalates, polyethylene glycol (PEGs), resorcinol, siloxanes, sodium nitrite, sulfates, thimerosal, triclosan, triclocarban.
Impressed?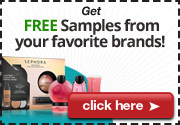 I was!
To top that up, Facetheory's Cera-C Pore Reducing Toner is also fragrance-free, which is ideal for people with sensitive skin like myself.
Ingredients List
aqua, propanediol (humectant derived from corn syrup), niacinamide (vitamin b3), sodium ascorbyl phosphate (stabilized vitamin c), lactic acid (ph adjuster/aha), glycerin (humectant), sodium lactate (natural moisturizing factor), polyglyceryl-6 caprate (vegetable-derived emulsifier), polyglyceryl-3 cocoate (vegetable-derived emulsifier), polyglyceryl-4 caprate (vegetable-derived emulsifier), polyglyceryl-6 ricinoleate (vegetable-derived emulsifier), panthenol (vitamin b5), sodium levulinate (preservative derived from sugar cane), sodium anisate (preservative derived from star anise), aloe barbadensis (aloe vera) leaf juice (hydration), glyceryl caprylate (emollient), tocopherol (natural vitamin e), xanthan gum (stabilizer), olive glycerides (olive fatty acids), ceramide 3 (plant ceramides)
First Impression: Here's My Thoughts and Opinions On Facetheory's Cera-C Pore Reducing Toner
Even though the discount was appealing (and the main point to caught my eye), I was already looking for a vegan toner to introduce to my skincare routine. As I was approaching 30, the pore reducing promise was another deal-breaker on my decision-making process. According to the website description, this is a "lightweight toner formulated to refine and reduce enlarged pores. 5% niacinamide (vitamin b3) and ceramides work to reduce skin oxidation, restore elasticity, make skin less oily and minimize pore size".
Sounds perfect, right?
I thought so too.
Along with Vitamin B5, Vitamin C, and Lactic Acid, Facetheory's Cera-C Pore Reducing Toner also promises to brighten uneven skin, so generally speaking, a miracle in a bottle! I work in front of a computer for 40+ hours a week, and unfortunately, all this blue light has had a huge impact on my skin, making it dull and uneven. So this toner felt like the perfect solution to it. 

The fact that it is fragrance-free makes it even better!
It doesn't mean, however, that it smells like nothing. The product does have a natural smell, a sort of botanical, old pharmacy hint that fades quickly, and it's not at all unpleasant. It actually matches the amber glass bottle it comes in, a nice and sustainable touch. Once it's finished, I can open it up, wash it, and recycle everything. Yay!
At first, I thought its texture was a bit sticky and not absorbent enough, but that might be because I have combination skin. This was easily solved by applying smaller quantities of the product on a cotton pad – but if you have dry skin, it might fit you even better! However, bear in mind that this is my personal opinion – Facetheory's website suggests this toner is for all skin types.
My Experience
I've been using this toner on-and-off for about 6-months now. Between traveling for work (the bottle is 200ml, the double of the hand-luggage allowance) and honestly, forgetting about it sometimes – as I said, toners are a new part of my skincare routine, so I'm still getting used to it! – I'd say I've been using it about 3x per week. I usually use it in the morning, when I feel my skin is drier, and it's been a good companion for the European winter in terms of locking in moisture as well.
I kid you not: this is the most moisturizing toner I've come across! I had given up toners about 3-4 years ago because I always felt that they were quite drying on my skin. Facetheory's Cera-C Pore Reducing Toner is quite the opposite: it makes it dewy, glowy, with a plumped-up feeling. Which is why I have to use only the tiniest bit, just to get enough product, and it took me a while to find the correct ratio for my skin.
With my first applications, it was easy to go with a heavy hand and end up with a shiny face covered in a toner that wouldn't absorb, and worse, it would become a mess if I added moisturizer on top without waiting properly.
My fault, clearly. Please don't repeat my mistakes.

With a smaller amount. That wasn't a problem anymore. My skin is hydrated and dewy, and although it does take a while to absorb, it doesn't interfere with my moisturizer anymore.
What about the pores, you might ask. Well, I did buy Facetheory's Cera-C Pore Reducing Toner to see if I could see any difference on my pores, but unfortunately, I don't think I've been consistent enough to judge it in this way. There's also a lot about the myth of "pore reducing" available online: many dermatologists agree that you can tighten your pores, and you can deeply clean them, which gives the impression of smaller orifices, but you are not really able to physically reduce them.
Tell us about your pore, reducing experience in the comments!
Personally, I keep using it because it gives me a glowy and hydrated complexion. Does that make me in the wrong? I don't know. But if, in the long run, using Facetheory's Cera-C Pore Reducing Toner will actually reduce my pores as well, that can only be another advantage.
What I Like & Dislike About Facetheory's Cera-C Pore Reducing Toner
Likes
Very, very moisturizing!
Natural product, vegan, and cruelty-free in a glass bottle. Sustainability is a win-win.
Value for money. The toner costs $18.99/£14.99, and it comes in a 200ml bottle. I recommend using very little product, so it would also last you a long time!
Dislikes

A slightly sticky texture that might take too long to be absorbed.

The shipping can make it more expensive!
Verdict
I think Facetheory's Cera-C Pore Reducing Toner is OK. It's good. It'll make your skin dewy and hydrated.
Is it pore-reducing? Maybe yes, maybe no.
Would I repurchase it? I don't think so. As toner is not a crucial part of my skincare routine, I think I would try different brands to test a wide variety of products. However, if you have dry skin, I think this could be a very hydrating option for you, especially during the cold months. With such a good value for money, why not give it a try?
That's what it led me to this product in the first place 😉
Rating: 3/5
Where can I buy Facetheory's Cera-C Pore Reducing Toner?