Remember going to get a facial treatment? Oh, those were the days!!!
I recall having one such facial many years ago. The beautician looking after me suggested I should start using cleansing milk instead of foaming or gel cleanser (that I had been using previously). She could tell (even then, much younger than I am now!) that the products I had been using prior were too harsh for my skin.
And so, based on her expert opinion, I made a move to cleansing milk and invested in my very first Dr. Hauschka. Their Soothing Cleansing Milk was one of the very first products I purchased, and I have been using it ever since.
I'd like to think that my skin thanks me for the move! Well, we both thank the beautician, really!
About Dr. Hauschka Soothing Cleansing Milk
Dr. Hauschka Soothing Cleansing Milk is all about being gentle on your skin.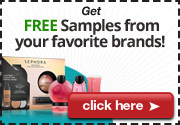 It is suggested to use as a makeup remover as well as a cleanser, but personally I find it barely adequate at removing makeup. Particularly more pigment heavy products like mascara, or long-lasting lipstick that these days are designed to stay on for 12 hours or more.
Filled with Jojoba, Anthyllis, and Almond Oil to help protect the skin. The Cleansing Milk also contains fermented grains and bentonite clay to calm and help reduce redness. This is a must-have for the more sensitive skinned among us.
The Cleansing Soothing Milk truly is mild and gentle. It's like that hand on your shoulder, reassuring you that you've got this, everything is going to be okay.
Dr. Hauschka's packaging has a sincere, almost scientific authenticity about it. A very crisp and clean looking white label with a simple sunflower yellow band across the bottom of each label.
The Dr. Hauschka website features some very interesting information about the company's beginnings back in 1967 and their fascinating history that dates back even earlier. Their products all contain plant extracts, and this notion forms the backbone of their company and mantra, natural beauty. An idea that is commonplace nowadays, on the verge of being exploited in the beauty industry. But 50 years ago, you might say they were forerunners in the field.
To this day, they still follow the same method of alcohol-free plant extraction that was developed by Dr. Rudolph Hauschka as early as the 1930s!!! This blows me away!
It is also worth mentioning their very cool and unique loyalty program called The Giving Garden. The program is set up into tiers that reward over time as you spend more. They also donate to food banks, and you earn towards gift rewards and early access to new products and so much more! I only mention this as I have only recently discovered this, despite being an avid user and follower for so long in my life! If you use Dr. Hauschka, jump on board, and if not, check them out!

Ingredients List
Water (Aqua), Alcohol, Anthyllis Vulneraria Extract, Simmondsia Chinensis (Jojoba) Seed Oil, Prunus Amygdalus Dulcis (Sweet Almond) Oil, Prunus Armeniaca (Apricot) Kernel Oil, Glycerin, Lactobacillus/Oat/Rye/Wheat Seed Extract Ferment, Cetearyl Alcohol, Bentonite, Lecithin, Xanthan Gum, Hydrolyzed Wheat Gluten, Fragrance (Parfum)*, Limonene*, Linalool*, Geraniol*, Citronellol.
*component of natural essential oils
First Impression: My Thoughts and Opinions On Dr. Haushcka Soothing Cleansing Milk
When I was in my 20's, I really didn't have too much regard for skincare or, for that matter, being gentle on my skin. I remember using gel cleansers and many harsh chemicals to keep my oily t-zone in check, scrubbing my face with an almost scalding hot face cloth. What was I thinking?
And after a childhood spent in the sun, it's no wonder the skin specialist recommended I make the switch to a cleansing milk.
I don't think I have ever used a different or any other product for cleansing since!
The Cleansing Milk is rich and creamy to the touch. It also smells heavenly! It is so creamy that you could be mistaken for thinking it was a rich moisturizing cream and not a cleanser.
Prior to my enlightening facial of many moons ago, I had seen Dr. Haushcka products in a makeup trailer very early on in my makeup career. At that point in my young life, I had never used it, but there it was. I guess it just stayed with me, so when the time was right, I decided to give it a go. I guess mainly because I respected my co-worker's choices at that point.
And if they used it on these big-name actors, it must be good, right?

At that time, $30 or so was a lot of money for me to spend on one bottle of cleanser (now that 4.9oz size retails for $39.00), and it still is. But I have no regrets and am still a loyal user, follower, and admirer of the Dr. Hauschka Soothing Cleansing Milk.
Soothing Cleansing Milk may be the kindest and gentle of skincare products I have in my collection. It would be best suited to those with sensitive skin, mainly for this very reason. I wouldn't say I have particularly or even slightly sensitive skin, but my eyes are sensitive. And I still adore this product. It hasn't changed in the years since I began using it, and I hope it never does.
It is even mentioned that it can be used as a shaving lotion by Dr. Hauschka.
My Experience
It has now been well over 10 years (dare I say, it may be closer to 20 years – eek!) since I began using Dr. Hauschka, and the Soothing Cleansing Milk was definitely there from the very beginnings of my using their range.
I like to dispense the cleanser onto a cotton pad and then apply it gently over the eyes and face. I then give the product a quick massage into the skin and rinse off with warm water. I try to do my best to make time to indulge in following it with the Dr. Hauschka Cleansing Cream (that I MUST talk about another day!) to complete the cleansing portion of my regime.
Despite their recommendations being to use this as a makeup remover, I use a separate remover, as I mentioned earlier. This is a very gentle cleanser, and I would rather take off all of my makeup prior to cleansing anyway. That is just the process for me, you may find a better or different approach.
I have to say that I have had more compliments on my skin when I'm actively using Dr. Hauschka than at any other time. This product just works for me. Simply. And I suspect that's what we are all striving for in our skincare regimes – no matter how basic or elaborate they become at times. So I would call that a very positive effect. My skin just feels clean and healthy.

To be honest, I am very hard-pressed to find anything negative to say about this product at all. The bottle is a very straight forward glass bottle. And I have dropped a travel size one on a tiled bathroom floor, and of course, then had to say a teary farewell to it as I swept it up and tossed it out, contents discarded entirely, and that's probably as bad as it got.
But glass is the way to go, for the most part, so we can help contribute to recycling at least some of the mass packaging that is hugely problematic within the beauty industry to date.
What Do I Like & Dislike About Dr. Hauschka Soothing Cleansing Cream
Likes
Smooth texture
Gentle on skin
Different size bottles available
Recyclable
Dislikes
Verdict
It's no secret to my friends and family and those I work with that I love Dr. Hauschka. And have done so for many years, decades in fact (no I'm really, not that old, right?!) but I do absolutely love Dr. Hauschka. It just works for me. And as I mentioned, I do not have particularly sensitive skin. And those who are particularly sensitive are who I truly think would benefit from Dr. Hauschka's line.

Rating: 5/5, Yep! I cannot fault this piece of skincare perfection!
Where can I buy Dr. Hauschka Soothing Cleansing Cream?