Everybody has skincare horror stories. Maybe you once burned your skin by using a product you didn't know you were allergic to, or maybe you accidentally used foot cream instead of face cream? Both are equally terrifying.
Here's my skincare horror story: I read something online about using coffee grounds as a facial scrub. At the time, I was a naïve young lady who longed for clear, smooth skin. So, after making my morning coffee, I took the coffee grounds—and applied them to my face directly.
No, I did not mix it with anything. The coffee grounds were freshly used by the coffee maker, and I thought it would be a good idea to exfoliate my face with them without doing more research.
To cut my skincare horror story short—the coffee grounds were too harsh for my skin, they tore my skin, and I ended up with acne all over my face the next day. When I say all over, I really meant all over. It was terrible!
I always considered coffee to be my true love, but it betrayed me! Needless to say, I found it hard to trust exfoliants again after that horrible experience.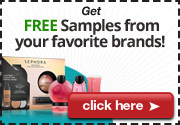 HOWEVER, two years ago, I was informed of the existence of chemical exfoliants. Hearing the word "chemical" terrified me at first, but I learned my lesson and did some extensive research on them. I was determined to find the perfect chemical exfoliant for my skin!
Behold… COSRX's AHA/BHA Clarifying Treatment toner!
About COSRX's AHA/BHA Clarifying Treatment Toner
COSRX is a fairly new South Korean beauty brand that provides products that specifically treat acne problems. Do you need a serum? Cleanser? Pimple patch? Cream? COSRX has them all, and they all fight acne!
But let's focus on one particular product, and that's the AHA/BHA Clarifying Treatment Toner.
What are AHA and BHA (or alpha- and beta-hydroxy acids)? These are chemical exfoliants that can dissolve and shed off a layer of dead skin and leave you with brighter and more revitalized skin. They work just like physical exfoliants, but without the risk of scratching your skin.
AHA or alpha-hydroxy acid can moisturize and brighten your skin, while BHA or beta-hydroxy acid can exfoliate your skin and clear out your pores.
The AHA/BHA Clarifying Treatment toner has the best of both chemical exfoliants!

Ingredients list
Water, Salix Alba (Willow) Bark Water, Pyrus Malus (Apple) Fruit Water, Butylene Glycol, 1,2-Hexanediol, Sodium Lactate, Glycolic Acid, Betaine Salicylate, Allantoin, Panthenol, Ethyl Hexanediol
First Impression: My Thoughts and Opinions on the COSRX's AHA/BHA Clarifying Treatment Toner
I first discovered the COSRX brand when I was browsing through Youtube videos about skincare. Countless Youtubers were recommending the brand, and it didn't take long for me to look it up and find a product that I could use. The fact that the AHA/BHA Clarifying Treatment was both a toner and an exfoliant won me over, and I immediately ordered one online.
This toner comes in a 150ml spray bottle with a very minimalistic design. COSRX is a brand that pays more attention to the ingredients of their products instead of the packaging. The bottle is straight-to-the-point and straightforward with what kind of product it is.
Since it is a chemical exfoliant, I expected a strong smell, but I was surprised to discover that it has no scent at all. At first glance, you would think that it's just plain water!
This is a very unassuming-looking product, but what really matters is what's inside and how it works.
By the way, it's important to know what skin type you have when you're thinking of using chemical exfoliants. If you have sensitive skin, you might want to test it out on a small patch of skin before committing to adding it to your regime. This particular toner has mild ingredients, but you can never be too safe when it comes to your skin!
My Experience
The first time I used this toner, I had just graduated from college and decided to treat myself to a new skincare product. I decided to trust the Youtubers that sang praises about the toner.

Thank the skincare gods, I had no regrets about buying this toner. It's pricier than my cleanser and moisturizer, so it would hurt a bit if it didn't work for me. But it did, and I've been using it as my daily toner for two years now!
At first, I used it twice a day, once in the morning and then at night before going to sleep. But as my acne cleared up, I decided only to use the toner at night. Even after two years of using it, I'm still scared of burning my skin (flashback to my skincare horror story), so when I'm going out, I make sure to use BB cream that has SPF 30 or more.
The toner retains its effectiveness even if used once a day. My pores are never clogged now, and the only times my skin breaks out is when I'm on my monthly period, which is unfortunately unavoidable.
My skin is the clearest it has ever been, compared to when I was in college, and I always had a new pimple every week. My face has not shown any signs of irritation, too.
Not to mention, you only need a couple of sprays of toner on your cotton pad to apply on your face. One bottle of toner can last me up to six months! You are definitely getting your money's worth and more.
What I Like & Dislike About COSRX's AHA/BHA Clarifying Treatment Toner
Likes
Mild, non-irritant
Simple spray bottle packaging
It takes months to use up the entire bottle
Clears pores effectively
Controls sebum secretion
Dislikes

A little drying on the skin if used alone
Unscented (some nights I wonder if it's really just water)
A bit pricey
An Alternative?
Before using this toner, I used Neutrogena's Alcohol-Free Toner. It's a simple toner, and it does its job well. Like COSRX's AHA/BHA Clarifying Treatment Toner, it's not harsh on the skin, so you can use it both in the morning and night. It doesn't have the same benefits that AHA/BHA provides, but it's a good toner nonetheless.
Verdict
I trust COSRX and this toner, so I will continue using it to maintain my clear skin. It has noticeably reduced my acne scars until they're no longer visible, and I don't have to worry about my pores being clogged. My cheeks are usually the dry parts of my face, and since using this toner, they haven't felt flaky or dry at all. For once, my skin looks totally normal.
That said because it is a chemical exfoliant, I don't think it's for people who have dry skin. The formula of the AHA and BHA might make your skin drier, defeating their purpose. This toner is better suited for people who have normal, oily, and combination skin types. Just make sure to use some sunscreen if you're going out into the sun after using this toner!
P.S. As much as possible, please avoid harsh physical exfoliants. You do not want to end up like me after my coffee grounds tragedy.
Rating: 4/5 (Use moisturizer if the formula dries out parts of your face!)
Where can I buy COSRX's AHA/BHA Clarifying Treatment Toner?