When you hear the words 'lip sleeping mask', you immediately think of one brand. Let's not deny it. That brand is Laneige. Their Lip Sleeping Mask is talked about everywhere. All the time! It's a massive beauty must-have product of recent years if ever I saw one.
So in an unexpected turn of events, I want to talk about its rival, if you will—the Mamonde Lip Sleeping Mask.
I discovered this product a little over a year ago on one of my "I'm just going to buy a couple of things" visits to my local Ulta store, which very quickly becomes spending over $400 in one go visit. That's what credit cards are for, right?
Anyway, let's just leave that subplot another day, shall we?
That very fateful Ulta visit day, I came home with a lovely alternative to the product that shall, from this point onwards, remain nameless!!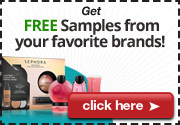 About Mamonde Lip Sleeping Mask
Mamonde is a luxurious and feminine beauty brand that began in the early 1990s in South Korea. Their products contain ingredients derived from plants and, in particular, flowers. And the Lip Sleeping Mask is no exception.
The mask is intended to soothe and moisturize your lips. And as the name suggests, to apply it before bed and it will leave you waking to a luscious pout!
And I have to say. It does exactly this.
I love putting on a lip product before bed and still feeling it on my lips the next morning when I wake up. Your lips really do feel moisturized and kind of plump!
The circular tub it is sold in is relatively large when you take into consideration most lip products that come in a circular shaped pot. The size is 0.7oz, and even though it feels very lightweight in hand, it contains a lot of product and really does last a long time.
Ingredients List
Diisostearyl Malate, Hydrogenated Polyisobutene, Phytosteryl/Isostearyl/Cetyl/Stearyl/Behenyl Dimer Dilinoleate, Hydrogenated Poly(C6-14 Olefin), Polybutene, Microcrystalline Wax/Cera Microcris Tallina/Cire Microcristalline, ButyrospermumParkii (Shea) Butter, Sucrose Tetrastearate Triacetate, Synthetic Wax, Ethylene/Propylene/Styrene Copolymer, Euphorbia Cerifera (Candelilla) Wax/Candelilla Cera Hydrocarbons/Cire De Candelilla, Mica, Butylene/Ethylene/Styrene Copolymer, Candelilla Wax Esters, Astrocaryum Murumuru Seed Butter, Fragrance/Parfum, Dimethicone, Copernicia Cerifera (Carnauba) Wax/Copernicia Cerifera Cera/Cire De Carnauba, Dehydroacetic Acid, Methicone, Water/Aqua/Eau, Trehalose, Prunus Mume Fruit Extract, Glycolic Acid, Butylene Glycol, Lactobacillus Ferment Lysate, Prunus Mume Flower Extract, Propanediol, Bht, Phenoxyethanol, Ethylhexylglycerin.

First Impression: My Thoughts and Opinions On Mamonde Lip Sleeping Mask
With an ingredient list as long as my arm (or perhaps as long as your arm, I'm kinda short!) yet containing multiple plant extracts, you could call me somewhat cautious.
But on application, the mask really does feel very smooth and rich. I see it contains a lot of ingredients that are emollients, so that would explain just why it is so dense and smooth on the lips.
It has an ever so slight fragrance that is quite lovely and not over-powering, as is so often the case. The fragrance comes from the extracts of the anti-oxidant rich plum blossom from which it is made. Yet it is so subtle that I'm sure that even the most adverse to fragrance individuals could still use this product with no trouble at all.
I'm a big fan of competition in business. In an ideal world, I think it helps lift quality and standards. And I guess what drew me to this product was the idea that something else may be as good as that product t(that we won't mention)that seems to be the buzz word of lip care at the moment.
And upon doing some research, I discovered that the lip sleeping mask market is absolutely flooded with products. So there is indeed plenty of competition in this niche lip care field!
With a close to 30 year history behind it, the K-beauty brand Mamonde is no newbie when it comes to vegan and plant-based beauty. And their product lines stand true to that. Their packaging and flower based products really do lend themselves to causing you to feel as if you are being treated specially, that you are indulging at a day spa in your own home, in your day-to-day life. And I, for one, will definitely explore the range in the future.
My Experience
Mamonde recommends you use the lip sleeping mask before bed to wake up to luscious lips. Whenever I discuss lip treatment products with anyone, I always have to say that I recommend first exfoliating so that your lips are a blank canvas to begin treating. I like to use those little silicon exfoliating brushes (it's more like a toothbrush handle with a bumpy rubber head that is designed to remove the dead, dry skin from your lips).

So, as you exfoliate your face before nourishing and treating it, the same practice should be put in place with your lips.
It is also recommended for use throughout the day as a balm. I would recommend this product to anyone who has dry lips or is out in the elements regularly, or who suffers from dehydrated lips.
I actually really like using it as a balm through the course of the day. You really only need the smallest amount, and it stays on for a long time. I love that I can smell the light plum blossom fragrance while I am wearing it as well.
If you use a lot in one go, it tends to look very glossy, which for me personally, is not terribly appealing. And as far as treatment goes, less is more is definitely a mantra worth remembering!
What Do I Like & Dislike About Mamonde Lip Sleeping Mask
Likes
Mild and pleasant fragrance
Smooth texture
Healing and hydrating qualities
Packaging (sorry, it's really pretty!)
A little goes a long way
Long-lasting
Vegan certified
Dislikes
Only available in one fragrance
Large pot size (is a plus as far as user value goes, but not really pocket or clutch purse-friendly)

Alternative Products?
Okay, so I know I wasn't going to mention it, but I can't write about a lip sleeping mask without mentioning Laneige again. And I shall start by saying that close to all of the ingredients contained in Mamonde's product is also Laneige's Lip Sleeping Mask.
Yes, they are very similar. And honestly, where they part ways really comes down to the fragrance (or as Laneige call it, shade) and the coloring as well.
There is a small but significant difference in price worthy of mentioning at this point also.


LANEIGE – Lip Sleeping Mask – 4 Types Berry – $13.56
Retail Price: $33.90


You Save: $20.34


from: YesStyle.com
Mamonde retail its product for approximately USD$16.00 and Laneige for around USD$22.00.
(as of the time of writing)
I know it's just a $6.00 difference, but that's a vital $6.00 when it comes to skincare products.
And while most products in this field tend to range somewhere in the $10-$30 mark, I did come across the 111 Skin Meso Lip Mask and Plumping Duo that retails for around the $150 mark!!! Yowzers!
So, just take a deep breath – it is said to, with ongoing use, actually physically volumize and plump your lips. (okay, I want to try this now!!)

Verdict
I will probably buy this product again, but I must say it may well be after I try some of the competitor's offerings first, but that's just me, and I do like to try new products constantly!
Rating: 3.5/5
Where Can I Buy Mamonde Lip Sleeping Mask?