I used to wonder what face mask sheets are for if creams and lotions are readily available to moisturize the face. Nonetheless, I am still one of those who uses it anyway but not as often as others. For this review, I decided to try this certain brand of aloe vera mask. I hope that this will be able to help you know why you should also try an aloe vera mask.
About Watsons Aloe Vera Mask
Watsons Korean Aloe Vera Mask is a nature-friendly mask sheet made from bamboo fabric. The face mask is also free from ingredients that can cause skin irritation, such as parabens, alcohol, and colorants. This product contains aloe vera that helps to nurture the skin giving you a fairer and more radiant feeling.
Ingredient List
Main Components:
Aloe Vera Extract – to calm and moisturize the skin

Aloe Vera Flower – to aid the skin's natural recovery

Bamboo Sheet – to help the skin absorb the ingredients effectively
Other Ingredients: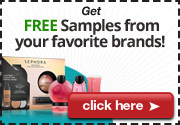 Aqua, Butylene Glycol, Glycereth-26, Glycerin, PEG/PPG-17/6 Copolymer 1, 2-Hexanediol, Betaine, Bis-PEG-18 Methyl Ether Dimethyl Silane, Carbomer, Arginine, Aloe Barbadensis Extract, Aloe Barbadensis Flower Extract, Dipotassium Glycyrrhizate, PEG-60 Hydrogenated Castor Oil, Ethylhexylglycerin, Disodium EDTA, Hydroxyethylcellulose, Tocopheryl Acetate, Parfum, Allantoin, Hydrolyzed Collagen, Sodium Hyaluronate
First Impression: My Thoughts and Opinions on Watsons Aloe Vera Mask
Last December 2019, I was looking for a gift that I can give to my friends and relatives. Since most of my friends are women, I decided to provide them with skincare products. Luckily, while I was strolling at Watsons, I saw this product on sale. Honestly, I just bought this face mask because it was on sale, and it looks pretty much decent to be given to friends and relatives.
I think this facial mask can be bought from Watsons only because it's the company that manufactured it. But you can also purchase this online using your credit card/debit card through their website as well. For $2, you can already buy 3 pieces of Watson Korean Aloe Vera Mask. When I bought this last December, I thought that it was only for sale because it's the Christmas season. But 2 weeks ago, I came back to buy this, and I was surprised to see that it is still at the same price. Nevertheless, even if it's on sale or not, the price is still lower as compared to other face mask sheets. You can also have an option to buy the product separately, but you can save more if you buy it in bulk.
I have already tried using other face masks before, but what I like the most about Watsons Korean Aloe Vera Mask is how it is well-packaged. Some face masks have too much liquid inside the pack, which makes the mask too wet and messy when applied on the face. I also tried another face mask before that did not fit well on my face. Other masks dry off quickly after a few minutes. 
So, I tried a little experiment if I would also experience those I mentioned earlier while using Watson Korean Aloe Vera Mask. Surprisingly, the mask was still wet until I gave up after hours of using it. Although initially, it should only be on your face for half an hour or at least an hour. Since I usually put on a face mask before I sleep, I was surprised to wake up in the middle of the night feeling that the mask has maintained its moisture.
Face masks moisturize the skin and help you absorb natural ingredients to make you more radiant. Whether you have dry or oily skin, this face mask is for you.
My Experience
I just used this product last December 2019, and I can't say that I'm already a fan. However, there are a lot of good things that I want to highlight upon trying Watsons Korean Aloe Vera Mask. First, the smell. It doesn't have a strong smell or fragrance, unlike other brands. The next thing that I noticed on this product is the sheet's size. The sheet is perfect since it's wide, but not too long, it could fit perfectly on any face shapes. The eye and mouth cutouts are perfect too. 

I was also surprised when I looked inside the packaging. The mask was folded and placed on a plastic sheet, which also has a perfect resemblance to the face mask. At first, I thought that I should put the whole thing on my face. But my gut feeling said that I should peel off the mask from the plastic. It brought confusion since there are no instructions indicated. Since other brands didn't have plastic sheets on the inside, I don't have an idea of what the plastic sheet is for.
I also looked forward to the bamboo sheet, which was one of the main components. I wondered how it would be different from regular face masks. To my surprise, the so-called bamboo sheet didn't have any difference at all. The sheet's texture is just like those of regular face masks. I'm not sure if they really put bamboo fabric on it since when I read the ingredients list, it was not included.
On a lighter note, aside from the fact that the mask is not too messy, I also noticed that it is not sticky to hold. The liquid residue is also easy to rinse off from your hands.
I actually haven't tried using this 3 times a week because I still don't believe in the magic of face masks. Since it's main goal is to hydrate the skin, I still use a moisturizing cream and soothing gel for my face. Also, I find face masks more expensive than moisturizers. Imagine using three packs of face mask every week, which is worth $2 for 4 consecutive weeks? That would already cost you $8 a month! I would still use face masks from time to time, but I'm not going to use it regularly because of its cost even if Watsons already offers this product for a low price. It is still much more expensive than buying a bottle of moisturizer for your face that could last a month or two.
I can say that Watsons Korean Aloe Vera Mask does its job to hydrate the skin, but practically speaking, I would still choose the traditional way of hydrating the skin through moisturizing creams than using masks religiously. I would rather use alternatives such as moisturizers and soothing gels because these have more content compared to a single sheet. Nevertheless, this product is still recommended if you want to feel pampered.
What Do I Like and Dislike About Watsons Aloe Vera Mask
Likes
Dislikes
Not recommended if you are looking for a permanent moisturizer

Claim about bamboo sheet
Verdict
Watsons Korean Aloe Vera Mask is a great experience for me. For its price, I can say that it gave a quality experience. However, I don't recommend the use of face masks generally if you are looking for a long-term moisturizer. I also notice that it gives the same experience as creams and soothing gels. Thus, I would still choose creams rather than using a face mask.
Despite my opinion about this, I would like to give my hats off to Watsons. Watsons, in fact, created an excellent skin care product that could be shared for friends and family. I can't believe at first that they could actually create a quality product at a low price. Hence, this is why I was surprised that you can still buy the 3 packs for $2 even if it's not a holiday season.
I also commend the way they created the packaging. It doesn't look cheap at all, and you can even give it as a gift without having any regrets. Once in a while, this is a good way to hydrate the skin since face masks penetrate the skin by sealing off the active ingredients to prevent them from evaporating. Overall, I find this product helpful in making my skin more healthy and beautiful. This product is a must-try after all.
Rating: 4.0/5.0
Where can I buy Watsons Facial Mask Aloe Vera?
Amazon.com ($8.46 apiece) Best to just visit your local Watson store