Are you tired of pimple breakouts?
Pond's Clear Solutions Facial Scrub might help you solve this problem!
About Pond's Clear Solutions Facial Scrub
Facial Scrubs are usually used for thorough cleaning of the face by removing the deep-seated impurities in the pores. Aside from acting like a usual facial scrub, Pond's Clear Solution is formulated with herbal clay and neem plant extract. These ingredients absorb oil from your skin, making it fairer and more radiant.
Ingredient List
Main Ingredients: Herbal Clay and Neem Plant Extract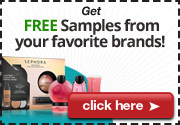 Other Ingredients:
Myristic Acid, Glycerin, Water, Propylene Glycol, Potassium Hydroxide, Stearic Acid, Glycol Distearate, Lauric Acid, Decyl Glucoside, Glyceryl Stearate, Hydrated Silica, Perfume, Polyquaternium-7, PEG-4 Laurate, PEG-4 Dilaurate, PEG-4, Kaolin, Azadirachta Indica Leaf Extract, Ocimum Basilicum (Basil) Flower/Leaf Extract, Lactic Acid, Sodium Sulfate, Sodium Chloride, Salicylic Acid, Potassium Sorbate, Sodium Benzoate, Disodium EDTA, Phenoxyethanol, Iodopropynyl Butylcarbamate, CI 17200, CI19140, CI 42090, CI 74260
First Impression: My Thoughts and Opinions on Pond's Clear Solutions Facial Scrub
My mom and sisters are quite meticulous when it comes to doing skincare routines. In fact, they're the ones who encouraged me to be consistent in ensuring that my skin would stay healthy and beautiful at all times.
Pond's offers 3 types of facial scrub that you can choose from, namely: White Beauty, Pure White, and Clear Solutions. My family often buys the Clear Solutions facial scrub for some reason that I don't even remember 'cause we've been using this product for the longest time. I think my eldest sister was the first to buy this product 'cause she's also prone to having pimple breakouts. She probably considered buying this because Pond's is already an established brand when it comes to skincare. Aside from the fact that Pond's is famous for its product line, it is also worth mentioning that they produced different types of packaging depending on the budget and usage of the buyer.
Pond's facial scrub is available in 3 different packaging. A small square sachet which can probably last for three days, a medium rectangular-sized sachet which can last for a week or so, and a tube packaging which can last for, say, a month. For family use, tube packaging is recommended. On the other hand, the sachet type is recommended if you are traveling since you can put it in your bag easily.
I recommend this product to those who want to exfoliate their face more than once a week. This is because Pond's Facial Scrubs exfoliate the skin gently through its thick, cream-like facial scrub. Pond's promises a fairer and more radiant skin with continuous use. I have been using this product for the longest time, and I didn't encounter any problem at all.

My Experience
I often use this product every night. Some people prefer to use facial scrubs during the day. But for me, I prefer using this at night to ensure that the dirt accumulated within the day will be totally removed before hitting the sack.
Honestly, I'm not really into using face scrubs since I am more adept at using facial foams when washing my face. But I realized that facial scrubs have their advantages too. This is because facial scrubs contain beads that make exfoliating more effective than normal facial cleansers. However, these beads can also irritate you if you have pimples on your face, especially when the beads are quite bigger than usual, and you're not used to using such. It may also dry out the skin, so it is important to use a moisturizer afterward.
What I like the most on Pond's Facial Scrub is that this scrub doesn't feel so rough on the face with its tiny beads that are not irritating to the skin. Since my skin is not pimple-prone, using mild exfoliating products like Pond's Facial Scrubs is effective for me. For this specific line of Pond's Facial Scrub, Clear solutions have a mild, plant-like fragrance. I guess this is the smell of the herb, which is a part of its formulation. For some reason, I don't like its smell, but I still use it. In fact, I try not to breath when I wash my face using this. On the contrary, some people find the smell not irritating at all.
Since Pond's Clear Solutions is only a mild exfoliator, you can't expect it to remove your blackheads (which is primarily my biggest dilemma). I noticed this as I have been using this product for a long time due to my mom and sisters buying it. It's still a good facial scrub anyway.
Another thing that I noticed while using Pond's Clear Solutions Facial Scrub is that a small amount can already cover your whole face because of its rich, creamy texture. You can have a nice lather without adding so much water into it. Overall, I can say that the product is so far effective for me when it comes to removing excess oil on my face.
What Do I Like and Dislike About Pond's Clear Solutions Facial Scrub
Likes
Has a variety of packaging
Very convenient
Exfoliating beads are small
Rich and creamy texture
Provides mild exfoliation
Can be washed off easily

Dislikes
The smell of the scrub

Not effective in removing blackheads

Doesn't really make you fairer
Verdict
Pond's Clear Solutions Facial Scrub provided a great experience for me in my skincare journey. As I said earlier, you can't expect this to remove your blackheads. But as I have been using this for many years, I can say that it can effectively remove excess oil and dead skin from your face. For its price, Pond's Clear Solutions is cheaper than other exfoliating brands. Despite the low price, Pond's didn't compromise the quality of their facial scrubs. I also appreciate the way Pond's created different packaging for this product because I don't have to spend a large amount of money just to try out something new and opt to buy the smallest sachet that they offer. If you are also wondering why I chose Clear Solutions instead of the other Pond's facial scrubs, it is because I needed something that I think would be more effective in removing dirt based on my skin type. Pond's White Beauty is more focused on whitening while the Pond's Mineral Clay is a deep exfoliator.
As for its effectivity, the reason why I say that this is effective is because, when I apply facial cleanser after washing my face with this product, the dirt accumulated on the cotton is not too much unlike other facial scrubs and foams that I have tried. If you are using makeup, you can easily notice that the makeup residues are lessened after using facial scrubs. However, if you want heavy exfoliating scrubs, this product is not for you. I recommend this to people who want to exfoliate their skin a couple of times a week since this product is only mild and will not hurt your skin. Overall, I can say that Pond's Clear Solutions Facial Scrub is a must-try for everyone.
Rating: 3.8/5.0
Where can I buy Ponds Clear Solution Facial Scrub?