Famous in the Asian beauty scene, Kanebo Suisai Beauty Clear Powder is one of the most popular Japanese enzyme powders. But does it live up to the hype? Continue reading to see what this product is like and why I can no longer live without it.
About Kanebo Suisai Beauty Clear Powder Wash
Kanebo Suisai Beauty Clear Powder is a powder wash in single-use pods, which turns into a foam when in contact with water and lathered. The active enzymes effectively removes excess oil, dead surface skin cells, makeup and other impurities. The powder contains two different enzymes, and amino acids that they claim will exfoliate your skin by removing keratin plugs, and dirt in the pores, leaving the skin soft, smooth and bright. According to their website, the products naturally derived ingredients help "to restore and rehydrate, powered by the secret of age-old Japanese fermentation methods."
The packaging is one of the major benefits of this product. Single-use hexagonal pods mean that these powders can be very useful if traveling. Instead of having to carry a big tube of cleanser, you can throw in as many pods as you need and save room in your toiletry bag. However, this can also be its downfall, for those of us who want to save on waste and plastic, the single pods can be seen as a negative.
Ingredients List
A combination of two gentle enzymes – proteolytic enzyme (protease) and sebum breakdown enzyme (lipase), Talc, Cocoyl isethionate Na, Olefin (C14-16) sulfonic acid Na, Lauroyl glutamic acid Na, Myristoyl glutamic acid Na, Lauric acid K, Carrageenan, Silk, Water, Cyclomethicone, BG, Isostearyl Alcohol, BHT, Ethanol, Polyquaternium – 51, Lactobacillus/soy milk fermented liquid – Tofu Extract, Netherlands mustard extract, Lactic acid, Hydroxide K, Methylparaben, Phenoxyethanol, Royal Jelly, Hyaluronic Acid
The two enzymes, in combination with amino acid cleansing ingredients, help remove old skin cells and sebum without stripping the skin of its natural moisture. The powder element of this product helps ensure that the enzymes are resistant to humidity and thus maintain their functionality.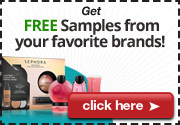 The hyaluronic acid helps hydrate while the tofu extract and royal jelly help brighten. 
It is fragrance-free and has no artificial fragrance.
First Impression: My Thoughts and Opinions On Kanebo Suisai Beauty Clear Powder Wash
I had never tried a powder face wash before, and the first time I ever heard of this concept was Tatcha's Rice Polish. I was attracted to this type of product as it was very different from anything I had ever heard before. However, the price tag of Tatcha's product meant I wasn't willing to just try it out. 
However, when I was researching cult Asian skincare products, I came across Kanebo's product. I was immediately attracted to it, not only because it was a lot cheaper than Tatcha's product, but also the single-use pods made it the perfect product for traveling. Thus, when I was traveling in Japan, I decided to pick the product up. 
The powder has no smell, and when the water is added, the foam has somewhat of a gritty feel and works as an exfoliator. It feels quite gentle and leaves my skin feeling smooth and bright. I chose this powder over others because of its price but also because of its reputation. 
I would recommend the powder as daily use for people with oily skin but only a once or twice a week thing for people with normal to dry skin. Like mentioned before, it is an excellent product for those that travel a lot and want to save space.

My Experience
I have been using this product for about 5 months now, and I have been loving it. Whenever my skin is feeling down, it is the perfect fix, leaving it bright and smooth. My skin is combo/dry, and for this reason, I don't use the powder every day, only once or twice a week to give my skin a little pick me up. For those with very dry skin, this product could possibly be a bit stripping, however diluting the powder with more water could fix this problem.
What I Like & Dislike About Kanebo Suisai Beauty Clear Powder Wash
Likes
I really enjoy this product as a weekly exfoliator rather than a daily cleanser.
It leaves my skin feeling rejuvenated and fresh.
The easy to use single pods also make the product handy, without leaving a mess, which I can imagine would happen with the Tatcha packaging. 
Dislikes
If used too often, I can imagine this product can be quite stripping.

I also dislike the amount of waste the product leaves, which is what you give up for easy use.
Kanebo Suisai Beauty Clear Powder Wash Alternatives?
As mentioned previously, this product has a similar notion to the Kanebo powder; however, it is about four times the price. However, if you don't like the idea of using lots of plastic pods, this could be a better alternative. 

This is very similar to the Kanebo Powder; however, it also contains charcoal, which may be better for people with oilier skin. 
This is a Korean enzyme powder and more affordable than the Kanebo powder. Moreover, it is not stored in single-use packages. However, it does contain sulfates, which may be a turn off for those who are sensitive. 
Verdict
I really really love this product. It is affordable and leaves the skin feeling unclogged and shining. Ingredients such as royal jelly and hylachlorinic acid also ensure that my skin is moisturized. I would definitely repurchase; however, it may be too drying for people with very dry skin.
Rating: 4/5
Where can I buy Kanebo Suisai Beauty Clear Powder Wash?