This is another item that I'm very excited to present to you! This little cream cleanser is almost like a lovely lotion which foams up nicely and a SICK low pH of 5.5 as noted in the product name itself, prepping you to the perfect skin pH, so you're already ready to slap on your actives or next products!
About Innisfree Blueberry Rebalancing 5.5 Cleanser
So what the heck is up with this cleanser?
Let's expand a little bit on what a seller on Amazon has to say about this product line and cleanser — "Blueberry rebalancing line is to help to make a proper pH balance of skin, which is pH 5.5. Helps to make a proper balance of oil and moisture."
This creamy foam cleanser helps regain a proper pH balance of the skin. The skin is left soft and moisturized — I have serious troubles with my skin feeling stripped ever since I started using the anti-aging ingredient Tretinoin. I have either been left feeling overly dry or an ingredient, likely fatty alcohol due to some process of elimination on my part, burns, and itches my skin while I use it.
I've had to take some great contenders off my list of options, such as CeraVe's Hydrating Cleanser, Equate's Cerave Dupe, CeraVe's Foaming Cleanser, and some wonderful moisturizers. However, this one was immediately soothing and left my skin feeling clean but not squeaky clean, just without debris on top and slightly moisturized.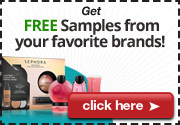 The bottle is also quite simple and clean looking — My version of the bottle is a white tube with the screw-on top sitting on the bottom (and if you've read any other reviews from me, you might know I love the top sitting on the bottom of tubes and the like). 
The tube has BLUEBERRY in large, dark blue letters boasting the star ingredient of the line it came from by Innisfree. Following in simple black font, "REBALANCING 5.5 CLEANSER pH" and Korean text, I can't read. They also list "Blueberry Fruit Extract, Glycerin, Allantoin" on the front (some of my more favorite hydrating ingredients), and Innisfree near the cap. It comes with a healthy 100mL, offering to (hopefully) last a couple of months or so.
Ingredients List
Water, Sodium Cocoyl Isethionate, Glycerin, Diglycerin, Diethylhexyl Sodium Sulfosuccinate, Hydroxypropyl Starch Phosphate, Vaccinium Angustifolium Fruit Extract, Allantoin, Butylene Glycol, Citrus Aurantium Dulcis Peel Oil, Lavandula Angustifolia Oil, Raspberry Ketone, Sodium Methyl Cocoyl Taurate, Benzyl Glycol, Potassium Cocoyl Glycinate, Potassium cocoate, Citric Acid, Sodium chloride, Ethylhexylglycerin, Disodium EDTA, 1,2-Hexanediol, Acrylates/C10-30 alkyl acrylate crosspolymer, Polyquaternium-67, Sodium acetate
First Impression: My Thoughts and Opinions On Innisfree Blueberry Rebalancing 5.5 Cleanser
I came about the product much like I do most often – I was looking for a gentle second cleanser, preferably a hydrating cleanser or foaming cleanser. Via a large amount of raving compliments on Reddit and trying out other more often-mentioned suggestions such as CeraVe's Hydrating Cleanser, which was lovely but burned the dickens out of my skin. I have since tried others with a little success, but none of them were as nice as my beloved Blueberry Rebalancing 5.5 Cleanser by Innisfree. 
Of course, the cleanser boasts 5.5pH, which is great considering the average pH of skin from collected data is 4.7. Many cleansers have a pH of above 5.5, even lower ones only dipping down to 6.0 or 6.5. That's not a terrible thing, and you may be wondering why pH matters at all.

First and foremost, this allows your skin not to be irritated, such as if you used a bar of soap to wash your face. But it's also important because many skincare ingredients need to penetrate the skin at a pH closer to natural acidity and be worth your money and slathering on your skin.
That doesn't mean it will be ineffective – it will likely be less effective.
However, this is the most important thing for actives such as Vitamin C or exfoliants like your fave Glycolic Acid Toner to use right after cleansing. If the pH is too high, they will be ineffective. What's needed varies, but go as low as you can find. You can also achieve similar effects by waiting ten minutes after cleansing and or applying whatever product, and it'll even back out. I hate waiting, and I find waiting dries out my skin more, so I prefer to dive in with a nice, gentle, low pH cleanser and go on with the rest of my routine.
So here's my favorite part of this cleanser, yes even beyond the non-stripping nature: The smell! It has a very strong blueberry scent, as you might imagine. It's from the essential oils and extracts, and I find it delightful. I especially am thankful for when I tried using raw neem oil to oil cleanse, and I had a terrible time with the smell to where I would repeatedly gag. But thanks to this gem, I was able to put up with it till I could get it off my face. 
The feel is also delightful — it comes out looking and feeling like a lotion, and if you add water and rub between your hands or spread it on your face and add water, it lathers up nicely. A little bit goes quite a long way and feels lovely on my skin. This product is suitable for any skin type as long as you can handle fragrances!
My Experience
I've been using it irregularly for about a year. I'm about the repurchase once I run out of the last of my current cleansers. I use Innisfree Blueberry Rebalancing 5.5 Cleanser as a second cleanser, usually foaming it in my palms with a little water. However, my newest favorite way of using it is spreading the lotion over my face, rubbing in small circles like an oil cleanser, and rinsing off with water as it foams up.
This makes me wonder if I can use this as a 2-step cleanser to rinse off my tough sunscreen?

I love the potential! 
Quite frankly, I see zero negative effects. However, fragrances do show a possible link to the degradation of the skin over time, which is why I try to avoid any extra additives as much as possible. But I find this affordable, accessible, and lovely to use, and worth the possible risk. I'm happy to repurchase this as it does what I bought it for and more.
It's worth noting that, according to CosDNA, it includes a type of Citrus Peel Oil and Lavender Oil, which are infamous amongst the skincare subreddits, supposedly with a possibility of becoming photo-toxic at certain percentages. 
What I Like & Dislike About Innisfree Blueberry Rebalancing 5.5 Cleanser
Likes
Non-irritating formula with hydrating ingredients such as glycerin and allantoin
Strong, beautiful scent that I find lovely
Does not dry out the skin as a second cleanser
Possible 2-step cleanser option with cream-to-foam capabilities
Dislikes
Innisfree Blueberry Rebalancing 5.5 Cleanser Alternatives?
I would like to think that there are other foaming creamy cleansers out there, and I feel like there are. I'm not personally aware of any others that are anywhere close to this one except the Etude House SoonJung 5.5 Foam Cleanser. It comes in a 150mL tube, boasting a beautifully short ingredients list of seven ingredients and glycerin being the top dog, and madecassoside listed last. It also has a 5.5 pH, and even has similar packaging.
There is also the SoonJung pH 6.5 Whip Cleanser if you would like to consider a similar but differently textured cleanser. I personally haven't tried this one and prefer lower pHs, but this is quite popular on the largest skincare subreddits, with people describing it as soothing. This is probably popular in contrast to the other due to accessibility – this is much more easily found.
There are foaming cleansers a-plenty out there, though. Maybe consider a hydrating cleanser (such as La Roche-Posay Toleriane Hydrating Gentle Cleanser) or a foaming cleanser. I love the Soon Jung line as an alternative due to a short and sweet ingredients list and affordability, which I find the most similar out of anything else I've come across. 
Verdict
I absolutely adore this product. I would suggest this for literally everyone except anyone avoiding essential oils (fragrances) or whatever ingredient may happen to irritate your skin because we all know YMMV (Your Mileage May Vary). I have yet to find a cleanser that performs to this standard and doesn't irritate my skin that is now on Tretinoin. Definitely a Holy Grail product for me. 
Rating: 4.5/5, because of fragrances
Where can I buy Innisfree Blueberry Rebalancing 5.5 Cleanser?