Have you seen the bloody vampire facials that have been trending all over TikTok? It looks like your own blood, and everyone on TikTok has been raving all about it?
Well, look no further, because the current hot commodity is this product: The Ordinary AHA 30% + BHA 2% Peeling Solution. If you're looking for an acid exfoliation but new to the whole scene, keep on reading to see how, I an amateur in peeling solution with no experience, got it to work wonders on my skin.
About The Ordinary AHA 30% + BHA 2% Peeling Solution
The Ordinary is the recent hot commodity that has risen above all else with its "clinical formulations with integrity". The brand is from a Canadian company named DECIEM. They focus on providing competitive prices for highly-effective products, with no intention of selling just through some pretty packaging or cute names for their products. They truly focus on providing products with actual results and advise only for people with experience with certain formulas.
With that being said, The Ordinary AHA 30% + BHA 2% Peeling Solution is a peeling (exfoliating) solution that helps to fight blemishes and skin texture through acid use. They have a highlighted notice on the official website stating that this product is "only suitable for experienced users of acid exfoliation".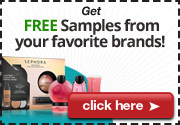 Which, in my case, I had no idea it was such a dangerous formula for an amateur like me to try on a whim. I definitely advise you to do your own research beforehand if you have sensitive skin, because the solution contains strong acids that may cause reactions for you if you have extremely sensitive skin. All aside, this 10-minute exfoliating facial definitely caught the attention of recent beauty gurus as the whole bottle is only under $8! (As of the time of the writing, prices may have changed)
I always get lucky finding good products that I want to keep in my skincare routine forever, but this.
THIS one tops it all!
Ingredients List
Glycolic Acid, Water, Aloe Barbadensis Leaf Water, Sodium Hydroxide, Daucus Carota Sativa Extract, Propanediol, Cocamidopropyl Dimethylamine, Salicylic Acid, Potassium Citrate, Lactic Acid, Tartaric Acid, Citric Acid, Panthenol, Sodium Hyaluronate Crosspolymer, Tasmannia Lanceolata Fruit/Leaf Extract, Glycerin, Pentylene Glycol, Xanthan gum, Polysorbate 20, Trisodium Ethylenediamine Disuccinate, Potassium Sorbate, Sodium Benzoate, Ethylhexylglycerin, 1,2-Hexanediol, Caprylyl Glycol.
First Impression: My Thoughts and Impressions on The Ordinary AHA 30% + BHA 2% Peeling Solution
Let's be honest, we've all heard of this brand at least once before in our lifetime. However, some of us don't know how the hell to use their products because there's no exact description in the name of their products.
Like, what does AHA 30% and BHA 2% mean?

That's how I felt—at first. I read up on the formula and its effectiveness, on top of reviews from other peers. AHA, which is alpha hydroxyl acid, and BHA, beta hydroxyl acid, work together to exfoliate the skin, inside the pores, all while smoothing the skin texture for dewy, radiant-looking skin.
It seemed promising at such a good price point, so I decided to give it a try.
The bottle itself is so luxe, with a matte finish and a glass dropper cap. The color is a bit daunting at first, but after a while, it gets so fun to apply. I only applied about three drops to each side of my face, and two drops on my forehead. For even application, I used my hands instead of the glass dropper, which I don't advise anyway for sanitary reasons. Once I started spreading the formula onto my skin, my face started burning.
I have high pain tolerance, but it was frightening even for me in the beginning. This is why you get to read my review first before trying the peeling solution out.
The tingling sensation is totally normal and goes away in a few seconds! I can see some people not being able to handle the pain, but like people say: BEAUTY IS PAIN! If you wait a few seconds, the tingling sensation goes away and it's just like any other mask. I left it on for no more than ten minutes as advised. I washed it off with a light cleanser, in order to prevent the peeling acid from staying on my skin.
The result?
Holy crap. I was shocked.
My skin felt beautiful and poreless with little to no blemishes.

I've never used a peeling solution this strong before, but this thing is the real deal. After just one use, my skin felt like I've used The Ordinary AHA 30% + BHA 2% Peeling Solution for a month. I am hooked on this thing and trying to remind myself that I can't use it more than two times a week because, in all honesty, I want to use it every day!
My Experience
As you can tell, I had the best experience with The Ordinary AHA 30% + BHA 2% Peeling Solution. I got lucky for following all the directions and resulting in promising benefits, but I advise you to try on your skin or a small patch on your face before liberally applying the whole thing on your face like me. The tingling sensation is the only thing that worries me whenever I get ready to do the peeling solution, but really, only a few seconds and then it's gone.
Because of this, the acid solution is definitely only for people with insensitive skin.
I only washed with a face cleanser and applied moisturizer after. From just one use, I saw my skin glowing. I even told my mom to feel my skin, and she admitted it looked so dewy and radiant!
I was raving to her for a good ten minutes about this brand, the product, and how it's so cheap.
The results it provides are fascinating and almost unreal. There is a reason why this product was trending everywhere. If you were hesitant on buying The Ordinary AHA 30% + BHA 2% Peeling Solution for whatever reason, I guarantee you won't regret it.
What I Like & Dislike About The Ordinary AHA 30% + BHA 2% Peeling Solution
Likes
Dislikes
Stings and tingles really strongly on your face for the first 30 seconds when applied
Alternative Product
I truly don't believe there is an alternative product that works as well as this. However, since the formula is intended for insensitive skin that is not peeling or compromised, I would recommend the Paula's Choice 2% BHA Liquid Exfoliant for sensitive skin. This formula is gentle and still provides comparable results as The Ordinary AHA 30% + BHA 2% Peeling Solution.
Final Verdict
This is the only peeling solution that I look forward to every week. My skin has visibly improved in regards to radiance and blemishes. When I go a week without this solution, it just feels so wrong. With the product only being so cheap, there is really nothing for you to lose! If you have problematic skin with uneven skin textures, moderate use of this will definitely help with all your impurities.
I'm so glad I found this formula that works wonders on my skin, and can't wait to try all their other products at such an affordable price!
Rating: 100/5

Where Can I Buy The Ordinary AHA 30% + BHA 2% Peeling Solution?