Do you ever trust a product that is only $7 (as of the time of the writing, prices may have changed) and does not have a fancy name for itself or bright, colorful packaging? In this case, it's a 100% yes. I'm back with another The Ordinary product, and I can't seem to stop raving about this brand and their high-quality products.
Since discovering the brand and its EXTREMELY affordable products last year, I've been giving my wallet and my skin a very, very good time. If you're interested in what product I recommend other than their highly reputable The Ordinary AHA 30% + BHA 2% Peeling Solution, keep an eye out for this one because it's gooood.
About The Ordinary Hyaluronic Acid 2% + B5
As mentioned before in my other article about The Ordinary, the brand is focused on delivering products that don't focus merely on the pretty packaging and advertising but on the formula's effectiveness and visible results. With that being said, after seeing excellent results on The Ordinary AHA 30% + BHA 2% Peeling Solution, I decided to add more hydration to my skincare routine: The Ordinary Hyaluronic Acid 2% + B5.
The Ordinary Hyaluronic Acid 2% + B5 is a hydrating solution meant to be used by all skin types.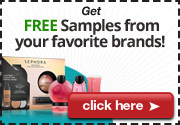 The formula that contains hyaluronic acid combines all the highs and lows of its molecular weight that brings out hydration in your skin. The B5 is an additional plus to the formula that supports enhanced hydration, so essentially it's a win-win with all the formulas involved! As always, The Ordinary Hyaluronic Acid 2% + B5 is formulated without parabens, so you don't have to worry about any bad chemicals getting in touch with your skin.
Ingredients List
Water, Sodium Hyaluronate, Pentylene Glycol, Propanediol, Sodium Hyaluronate Crosspolymer, Panthenol, Ahnfeltia Concinna Extract, Glycerin, Trisodium Ethylenediamine Disuccinate, Citric Acid, Isoceteth-20, Ethoxydiglycol, Ethylhexylglycerin, Hexylene Glycol, 1,2-Hexanediol, Phenoxyethanol, Caprylyl Glycol.
First Impression: My Thoughts and Impressions on The Ordinary Hyaluronic Acid 2% + B5
At first, I didn't think I would need this product much because I already had an abundance of hydrating products in my skincare routine. My moisturizer and serum were doing a splendid job, and I didn't want to break the great balance by adding a risky hydrating acid. However, after seeing how great their AHA + BHA product was, I had to give this one a try.
First of all, all of their packaging are just so beautiful with matte finished all around. Just like their peeling solution bottle, this product comes with a glass dropper cap which makes it extremely easy to apply.
The packaging is already a 10/10.
I apply the hyaluronic acid after cleansing and before any creams, so basically right after I cleanse my face. The hyaluronic acid is really supposed to help lock in the water density on my face, and I felt like adding this step to my skincare routine really helped. Sometimes I feel like, during the cold winter season, my dry skin makes it hard for even my moisturizer to contain all the hydration and moisture locked into my skin.

But with this, I have no worries about the cold season anymore! It was quite a surprise to actually see how this makes a change in the way my moisturizer works on my skin. This is a much-needed step in your skincare routine if you're looking for that dewy, glowy skin.
My Experience
I'm thoroughly satisfied with the results that The Ordinary Hyaluronic Acid 2% + B5 has brought my skin.
It seems brighter, hydrated, and definitely does not make me look dead anymore! It brings life back into your skin.
Especially as we age, it seems like our skins tend to look dull with no liveliness in them. But by adding this one step to your skincare routine, you can really lock in all the moisture and keep your skin looking hydrated and young. I didn't expect much with this product because it was simply a hydrating acid to me.
However, after seeing the noticeable results, I can't help but applaud The Ordinary again for their amazing products and their high-effectiveness.
This product should also definitely be used after doing a patch test first, as it is an acid that is meant for use by professional users. As an amateur with no experience or knowledge of hyaluronic acid, it was a great success for me. But do keep in mind that I have non-problematic skin that usually reacts well to any product, even those with strong chemicals. But once you know that it works for you, use it RELIGIOUSLY.
This thing will help you age slower and look so much brighter every day! And at this price point, I really can't complain. There is a reason why everyone loves this stuff!

What I Like & Dislike About The Ordinary Hyaluronic Acid 2% + B5
Likes
Not sticky and dries well on the face
Works well with other moisturizers
Really locks in the moisture and keeps your skin extra hydrated
No fragrance
Dislikes
Takes a few days to really show effectiveness, but worth the patience!
Alternative Product
I have yet to try out another product that actively formulates its hydrating solution with hyaluronic acid. As of now, I think this is the best one that is out there in terms of effectiveness and price. If you're interested in giving hyaluronic acid and B5 a try, this is the one for you. Don't be scared with the names of the product, this hydrating acid will do wonders for you and you will thank me later!
Final Verdict
As much as I doubted adding The Ordinary Hyaluronic Acid 2% + B5 to my skincare routine, I am so glad I did! I feel like this elevated my skincare routine even more and even helps my moisturizer work better. Especially during the cold weather where we need extra hydration, this is the perfect timing to give your skin some extra love and care by enhancing water density in your skin.
This is an absolute staple!
Rating: 5/5

Where Can I Buy The Ordinary Hyaluronic Acid 2% + B5?