"Tantra?" I remember exclaiming when a colleague first introduced me to this brand a few years ago. Yes, I misheard, but it certainly got me listening!
And so I embarked on my brand new relationship with this high-end Japanese skincare brand. There have been some ups and downs, but in this product, The Essence has evolved a steady and relatively calm dance that I think will last many more songs yet.
About Tatcha The Essence
Tatcha The Essence is described as a plumping skin softener. Its aim is to deliver anti-aging effects that are enabled through the key ingredients of green tea concentrate Hadasei-3, rice, and algae.
It also works to smooth and resurface the skin and hydrate it. The Essence is "a daily 7-second ritual", as claimed on the Tatcha website.
There is a simple and classic elegance to all of Tatcha's products. And The Essence is no exception. The bottle is thick and made of solid plastic. It stands tall and proud on any shelf. The Essence could also be mistaken for a perfume or cologne as it definitely maintains an aesthetic classiness that is synonymous with Tatcha the brand and their sleek purple and gold embossed logo.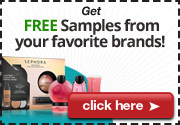 When I have had Tatcha products shipped to me, the presentation of their shipments is just beautiful. I know it's not the most environmentally savvy thing to say, but there is simply no reward quite like receiving your skincare order shipment in all its glorious packaging!
Ingredients list
Saccharomyces/Camellia Sinensis Leaf/Cladosiphon Okamuranus/Rice Ferment Filtrate*, Propanediol, Soy Amino Acids, Yeast Extract, Water, Ethylhexylglycerin, Sodium Dilauramidoglutamide Lysine, Phenoxyethanol *Hadasei-3.
Tatcha's Signature Hadasei-3: A trinity of antiaging Japanese superfoods born from nourishing green tea, rice, and algae that restores healthy-looking, youthful radiance.
First Impression: My Thoughts and Opinions On Tatcha The Essence
As I mentioned earlier, Tatcha was first recommended to me by another makeup artist I was working with back in 2017. Following some further research, I took Tatcha's advice and invested (yes, Tatcha is a financial investment!) in 4 products to explore their suggested ritual. My Tatcha Skin Care ritual was as follows: Pure One Step Camellia Cleansing Oil, then their Rice Polish Classic, followed by The Essence, and the final step being the Silk Cream.
Unfortunately for me, this 4 step ritual was not a good process for my skin. I saw more breakouts with this product combination than I had in my entire teenage years and twenties combined. And after much whittling down, I finally settled on The Essence on its own from the range. As I loved it and discovered it was not the culprit of my breakouts, rather the combination of the other three products was. And in time, The Essence was the one product I happily settled with.
Tatcha The Essence feels ever so slightly more viscous than water, and I love how it pours out of the bottle. It has been designed with logic as the diagonal open pour spout encases the orifice reducer within. No spilling and wasting here. Once you splash it into the palm of your hand, you literally just pat it into your face. So it is a very quick and efficient product. This is a massive benefit for all of us, let's not deny it!
The Essence feels gorgeous upon application as well. It is light and feels fresh on my face. It has a very mild fragrance not in any way overpowering. Ever so slightly floral and feminine but smells delightful!

I have kept on using The Essence as it leaves my skin feeling incredibly soft and yes, plump! Because it plays the role of rinsing your face before using your following nourishing products, it also helps your serums, moisturizers, and other skincare products work far more effectively and penetrate your skin with ease.
For almost 3 years I have stuck with The Essence as it is just an easy and uncomplicated product.
My routine consists of the usual cleansing, exfoliating, and so on, and following The Essence with just a final moisturize as I usually don't spend a massive amount of time on my skincare from day-to-day.
And with The Essence, it truly does enable my moisturizer to absorb more quickly. And I use less of it for it to do its job. And most of all, my skin really does feel as smooth as a baby's bottom!
Tatcha The Essence is going to be beneficial to any and all types of skin. Whether you are dehydrated, to combination, and even to oily skin I would recommend this product.
Or if you are just beginning to notice the signs of aging on your face, this is also a great solution to assist with smoothing the surface of your skin.
My Experience
It has been well over 2 years since I first used Tatcha The Essence, and here we are.

Still together.
Some days this may be the only product I use – particularly in the evening if I'm tired I just splash it on and a quick moisturize and that's it.
Other days, I sneak it on in the middle of the day. Just to refresh as that's really what it feels like is happening to my skin. And even down to just opening the bottle – which really echoes opening a cold bottle of water to quench your skin's thirst! (yes, it's a big bottle!)
Another selling point for me is how convenient and easy it is to use. However, for the price point, this is probably a big turn off for some. And understandably so. At $95 for the 150ml/5.1 ounce size, it's nothing to be shy about!
Like many, I think I bought it with under the notion that it is 'just a toner' but it really has a stronger role to play and once you use it you will see this too. Sure, The Essence can replace the toner in the steps of your routine but it goes a long way to nourish and prepare your skin and soften the skin's surface in the long term.
What Do I Like & Dislike About Tatcha The Essence
Likes
Soft and pleasant fragrance
Ease of application (I could put this on all day)
Large bottle size
Leaves my face feeling smooth!
Convenience
Lightweight texture
Dislikes

High price point
The bottle has an opaque coating on the outside and because it is very thick plastic, it feels quite heavy. Due to this opacity, there is very little way to see how much product you have left in the bottle. That is, it could be virtually empty but still feel full. Makes it a little tricky when re-ordering – I like to have my next bottle ready and waiting before running out!
Alternative Product?
So far I'm yet to find a worthy contender that I have used that is more affordable. Years ago, I would be raving to you about Nature Republic's The First Essence, but let's just not even mention that, since it's discontinuation. Sigh…..
Missha Time Revolution The First Essence is definitely worthy of a mention in the ferment essence realm. I use it frequently in the workplace as a makeup artist. It goes a long way to 'freshen up' faces after lunch, for example. But to compare it to Tatcha's The Essence, well, I just can't. It just doesn't have that density in its texture and doesn't get me to that soft and smooth healthy glow that Tatcha's product does.
Alumier Bright and Clear Face Solution is around half the price of The Essence, but I cannot vouch for it as I have not used it yet. I would like to try it in the future at some point.
If for some reason you're ready to spend even more than this, check out Amorepacific Vintage Single Extract Essence. Made with similar ingredients to Tactha's The Essence, it also contains Camellia Sinensis Leaf Extract and was Allure Magazine's Best of Beauty Award winner in 2017.
Verdict
I can only say that my relationship with Tatcha The Essence will continue. It has done so for just under 3 years now. I will re-purchase it again because I have been doing so already. For years. And in terms of beauty products and their shelf lives, that's most certainly a long term affair!
If you are looking to try a new essence, or if your skin texture is changing and you are ready to introduce a new product with an array of resurfacing and hydrating benefits, I would most definitely recommend this product to you.

Please don't be put off by the price – as a little really does go a long way. And one bottle will surely serve you months of skin smoothing and surface improvement.
Rating: 4.5/5, It's probably as close to a 5 as I'll ever give a product. And honestly, if something works for me, I'm more than happy to pay that extra for it to work it's magic!
Where Can I Buy Tatcha The Essence?