It's time to talk about innovation. Really, the product I'm about to rave about right here is the definition of revolutionary. The moment I got this, I fell in love, and still am in love with it to this day. Read on to see how a small pot of rice powder literally transformed my dry and dull skin into a smooth porcelain complexion.
About Tatcha The Rice Polish: Classic Foaming Enzyme Powder
Tatcha is a Japanese skincare brand founded by Victoria Tsai. The uniqueness of this brand comes from the fact that their skincare products are inspired by the ancient beauty rituals of geishas. The brand itself is considered very sophisticated and high-end, and you'll see why when you try their products.
Tatcha Rice Polish: Classic is a foaming enzyme powder that helps to gently exfoliate the skin while also nourishing it with vitamins and minerals. The product is a powdery substance that is made from "finely ground rice-bran and papaya enzymes." The true selling point of the rice polish is that water activates this formula into luscious, creamy foam!
It is packed with so many important ingredients, such as the amino acid base formula that helps to cleanse the skin without being too harsh or stripping our natural oils. In addition, it is also packed with the trio of anti-aging Japanese superfoods that help produce a radiant and youthful glow, which are green tea, rice, and algae. When you try this foaming enzyme powder, you really feel your skin soaking in all the goodness of the formula and exfoliating away all the unnecessary dirt and dead skin.
Ingredients List
Microcrystalline Cellulose, Oryza Sativa (Rice) Powder, Sodium Lauryl Phosphate, Sodium Palmitoyl Glutamate, Sodium Lauroyl Glutamate, Lauryl Betaine, Sodium Lauroyl Methylaminopropionate, Saccharomyces/Camellia Sinensis Leaf/Cladosiphon Okamuranus/Rice Ferment Filtrate*, Papain, Oryza Sativa (Rice) Bran, Sericin, Hydrolyzed Silk, Propanediol, Dextrin, Phytosteryl/Octyldodecyl Lauroyl Glutamate, Ethylhexylglycerin, Tocopherol, Propyl Alcohol, Alcohol, Phenoxyethanol. *Hadasei-3.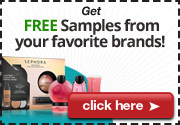 First Impression: My Thoughts and Opinions on Tatcha's Rice Polish Foaming Enzyme Powder
I first came upon this product when I was looking for an exfoliant that wasn't too harsh on the skin, because who likes exfoliators that burn and feel too rough that it actually strips away the skin too much?
During my research, I found a few reviews on this product but realized there wasn't much to base off (at least when I started researching this product). The water-activated formula caught my interest, so I gave it a try. Who knew that would become one of the best decisions I've made during my skincare journey?!
The product feels grainy, as rice bran extracted powder should. It's honestly so fun when I mix water into the powdery formula to see it slowly lather into a creamy foam. There is no scent to the product, which makes it perfect for my anti-scent enthusiasts. This exfoliant is definitely for everyone with all skin types. It is not harsh at all, which makes it a fan favorite for my skincare lovers with sensitive skin.
But, if even this is too sensitive for you, do not worry my friends, they have a "gentle" rice polish version! After knowing that they carefully formulated each rich polish differently to cater to everyone, I really saw how much knowledge and effort went into creating this innovative product.
My Experience
After using this product for about two years, I consider the Rice Polish as one of their most renowned skincare line, and here's why: The Rice Polish: Classic is one of their bestsellers, has four different variations depending on skin complexion, purposes as an exfoliator which is completely non-abrasive, but most importantly—it is cruelty-free. How awesome is that?
Truth behold, this thing works. Actually, it doesn't JUST work. It works wonders!

I use it daily during my night routine. I feel that it is gentle enough to be used every day. I've only seen positive results from my skin after incorporating this product into my routine. My skin complexion has improved tremendously, while also giving off that healthy glow because the rice polish doesn't strip off your natural oils (which is important, btw). You definitely notice small but powerful changes to your facial texture and dullness over time. Quite frankly, I never looked back after trying this back in 2018.
What I Like & Dislike About Tatcha's Rice Polish Foaming Enzyme Powder
Likes
Powdery formula that you activate with water
Non-abrasive exfoliant, not harsh at all
Immediate results of polished, smooth skin
Innovative formula that noticeably helps fix uneven texture and dryness
One small pot goes a looong way
Dislikes
Not much control of the amount of powder coming out of the packaging
Water-activated powder formula might not be a favorite for everyone
Alternative Product
As a slightly cheaper alternative, I would definitely recommend the Dermalogica Daily Microfoliant. The price difference is only a few bucks difference, but with the Dermalogica, it seems like you get more for how much you pay. The only thing about their product is that I noticed it felt drier on my skin than the Tatcha Rice Polish: Classic. It truly depends on everyone's complexion, but for someone with combination skin, I preferred to spend the few bucks more and buy the Tatcha Rice Polish over Dermalogica's Daily Microfoliant. However, they are both made with the same concept of water-activated formula, and Dermalogica might work better for some people.
Verdict
Yes, yes, yes. 10/10 yes! I highly recommend the Tatcha Rice Polish: Classic to anyone whose skin is too sensitive for the other exfoliants out there. I've repurchased this product several times, and can really say it works for your skin. As I said, there's four different variations for this skincare line, so you can really choose which one caters to your needs.
Rating: 5/5

Where Can I Buy Tatcha The Rice Polish: Classic?