Ah, the Honey AIO Ampoule. The former darling of our beloved skincare subreddits. A mighty hero has fallen, resting in the recesses of our mind. I still hear many people mention this AIO Ampoule, as those large jars will last you a lifetime (and I suspect, not a huge moneymaker due to this). You can still find this amazing tub of wonder on eBay and the like, and its legacy lives on, at least for now.
About Scinic Honey AIO Ampoule
I remember coming onto such subreddits right as people were still avidly comparing Shara Shara Honey Bomb to this ampoule. (I feel this ages me.) I don't see this name mentioned as often anymore, but here are the claims of this mammoth of a jar, taken from Influenster (and I suspect Scinic or somewhere directly, as I have seen this description used on several websites): "This All-in-One Ampoule can be used to substitute toner, lotion, essence, or all three! Wow! Made with 90% Honey and other calming ingredients, this light Scinic All in One Ampoule will soothe troubled skin while moisturizing and brightening the skin."
It comes in a wide-mouthed jar-looking plastic container with a simple, cutesy cartoon bee on the front and honeycomb dripping, succinctly denoting its biggest darling ingredients according to CosDNA: Honey Extract (1st listed), Royal Jelly Extract (3rd), and Propolis Extract (4th), sandwiching friggin water and niacinamide. My jaw is dropping all over again, to be honest. 
The jar comes off a little cheap or "industrial"/"functional", depending on how you look at it, which I assume helped keep it at a lower price. It also comes with a cute scooper.
Ingredients List
Propolis Extract, Niacinamide, Royal Jelly Extract, Honey, Chrysanthellum Indicum Extract, Yeast Extract, Aloe Barbadensis Leaf Extract, Dipotassium Glycyrrhizate, Polysorbate 80, Punica Granatum Fruit Extract, Ficus Carica Fruit Extract, Morus Alba Fruit Extract, Ginkgo Biloba Nut Extract, Hordeum Vulgare Seed Extract, Cucumis Sativus Seed Extract, Nelumbo Nucifera Seed Extract, Panax Ginseng Root, Punica Granatum Seed Extract, Lactobacillus/Soybean Ferment Extract, Salix Alba Bark Extract, Chamaecyparis Obtusa Leaf Extract, Scutellaria Baicalensis Root Extract, Portulaca Oleracea Extract, Carbomer, Borago Officinalis Seed Oil, Prunus Amygdalus Dulcis Oil, Macadamia Integrifolia Seed Oil, Helianthus Annuus Seed Oil, Brassica Campestris Seed Oil, Dimethicone, Cyclopentasiloxane, Trideceth-6, PEG/PPG-18/18 Dimethicone, Adenosine, Curcuma Longa Root Extract, Triethanolamine, Disodium EDTA, Anise Fruit Extract, Phenoxyethanol, Anthemis Nobilis Flower Extract Adansonia Digitata Seed Extract, Cinnamomum Cassia Bark Extract Origanum Vulgare Leaf Extract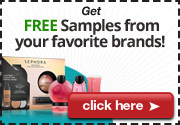 First Impression: My Thoughts and Opinions On Scinic Honey All in One Ampoule
My first impression has and always will be "why did they sell such big jars?" I came about this after starting Differin for my blackheads and forever dirty looking skin. My skin didn't take kindly to Differin (I believe now that I was using too much). Soon came burning, itching, sensitive flaking skin. I was aghast, I had been so spoiled by my resilient skin that took any acid exfoliants I threw at it. In desperation, I did a raw honey mask for one hour, after still burning for days. The honey helped so much, I was shocked.
Following that day, I was desperate for a routine, specifically a product, that was as close to straight-up honey as possible. r/AsianBeauty was bursting at the seams with reviews for this product, boasting nothing else gives them "the glow", the whole shebang at a simple search for honey serum. I ho-hummed about it for a few more days because such a large jar seemed like a commitment almost as huge as the ingredients list (of which I try to avoid), and I had others to look at, like Shara Shara Honey Bomb. I am terrible with indecision when products seem too similar.
In the end, the more "natural" nature of this and the huge "90% HONEY EXTRACT!" marketing letters got me. 
Both luckily and stupidly of me, I didn't check the size of the jar on the eBay listing since I didn't think they even made smaller sizes. A week or so later, I had a baby-sized jar at the same price as the bigger jar. Pouring it out of the bottle, the serum looks a tad funny and amazingly like natural honey as if it has bits in it. It's much runnier than real honey and thins out quite a bit upon application, due to a nice slip. It smells faintly of plant extracts and honey, which I personally don't mind. I have no idea why they tacked on "ampoule" in the name either, since I understand ampoules to usually be glass bottles. I imagine it's for marketing purposes, maybe to counteract their simple design, or perhaps its more involved with meaning within their own language, e.g. when hydrating toners are called "lotions".
My Experience
I purchased it explicitly for soothing while hoping for an added bonus of stopping flaking. I did also wonder if I would get "the glow" or "will soothe troubled skin while moisturizing and brightening the skin". I didn't get a glow, and I certainly didn't like the tackiness while trying to layer toners underneath. I did find that putting it on naked skin allows it to settle down dry and mostly normal looking, not disco-ball shiny.  
I used it religiously for about three months, and off and on for 9 more months. At this point, it's sort of taking up room on my shelf, as I discovered it burns once I started Tretinoin and a girl just doesn't need that kind of negativity in her life.

 Seriously though, this did help soothe my skin, though I have to say not nearly as much as raw honey masks seemed to help that first week. I may have begun to "retinize" by the time it came in, another possible contributing factor. 
It is nicely soothing and I can't emphasize how much of a difference I think it made in repairing my barrier in general and targeting any inflamed pimples. It didn't shrink them like an exfoliant, but I noticed them healing faster and more cleanly. 
A negative side effect is until I tried it on a dry face, it took forever to dry down if placed over other essences, looking shining and unsightly. Many comments on r/AsianBeauty described it as "filmy." One thing I love to use it for nowadays is on my legs after shaving. I find I like it better than moisturizer or oils, and it is, admittedly, how I'm trying to use up the rest.
What I Like & Dislike About Scinic Honey All in One Ampoule
Likes
It has a good slip, with a little going a long way
A huge bang for your buck with long shelf-life (did I mention the jar is huge?)
All-star ingredients at the top of the ingredients list
Dislikes
I commonly read complaints of the scoop not getting to the bottom of the jar when it was nearing empty
It can dry down "oily" and "tacky" if applied over thinner layers in an unpleasant, filmy way
Many people would decant into smaller [airless pump] bottles to avoid contamination in an open-mouthed jar, including myself
This has unfortunately been discontinued by Scinic
Scinic Honey AIO Alternatives
Unfortunately, our friend has since been retired and exchanged for the slimmer, more "true" ampoule, the Scinic Propolis Ampoule. You get far less product at a similar price point of about $19, however, you get Propolis at the tippy-top, followed by Niacinamide, Royal Jelly Extract, and straight-up "Honey", no "extract". If this "replacement" has a good slip, this could be worth it if you're looking for these ingredients specifically.

I would like to also throw in the ring: CosRX Propolis Light Ampoule, Benton Aloe Propolis Gel, and Dr. Ceuracle Royal Vita Propolis 33 Ampoule. The ampoules are much thinner and like a traditional serum/ampoule.
Verdict
Overall I thought this was a solid product that soothed my very irritated skin at the time from Differin. The big ampoule jar delivered us a beautiful ingredients list in jars big enough to stick our heads into (not literally, but they are ginormous!!) The ampoule makes me dewier than I prefer, requiring me to mattify my face more often than I like. 
It can be oily and tacky if applied over other layers but dries down nicely if applied on dry skin. It seemed to speed barrier healing & kept moisture within any inflamed pimples, encouraging them to disappear faster and leave less intense PIH marks. I did not experience "soothing" in terms of redness reduction but aiding in healing.
Please beware if you have fungal acne, it does have yeast extract & a ferment. If you're wary of any fragrances, a few plant extracts are used for fragrance in this as well.
Rating: 4/5
Where can I buy Scinic Honey All in One Ampoule?