One day, I walked into the mall and made a beeline towards the skincare products. The weirdest thing happened—almost every aisle and stand were displaying these green jars of aloe gel. It was like an aloe vera gel invasion! Later on, when I was telling this story to my friend, she informed me that aloe gels are the absolute best thing to have ever happened to her. And not just ANY aloe gel—it had to be Nature Republic's Aloe Vera 92% Soothing Gel.
Thus, I began my quest to find out what is so special with this little green jar.
About Nature Republic's Aloe Vera 92% Soothing Gel
There's no need to wonder what this product is—it's pretty straightforward with its name. It is a gel that consists of 92% aloe vera. If you don't know what Aloe Vera is, it is a succulent plant that has countless uses. It can relieve burns, treat acne, and moisturize dry skin. The best part about it is that this ingredient is completely natural!  No harsh chemicals whatsoever!
According to Nature Republic's website, there are at least EIGHT (8) uses for their aloe soothing gel!
You can mix it up with some facial oil and use the mixture as a sleeping mask—sounds refreshing! The gel can also be used as a primer before you put on your makeup, just make sure the ratio of the primer and gel is 2:1, respectively.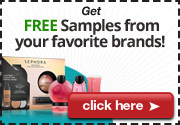 This aloe gel apparently goes well with oil, specifically rich oils like olive and argan, and can be used to moisturize your entire body! The combination with oils will give you double the moisture.
Aside from the many uses it has for your skin, and the aloe soothing gel can also be applied to your hair tips as a rejuvenating treatment and to your fingernails to keep them healthy and hydrated.
Because of how useful this gel is, it is not a surprise to see that it is packaged generously in a 300ml plastic jar. The jar is filled to the brim with aloe gel, so there's no need to worry about using it all up at once.
Ingredients List
Aqua, Dipropylene Glycol, Butylene Glycol, Alcohol, Glycerin, 1,2-Hexanediol, Aloe Barbadensis Leaf Juice, Betaine, Calendula Officinalis Flower Extract, Carbomer, Disodium EDTA, Glyceryl Polyacrylate, Melissa Officinalis Leaf Extract, Mentha Viridis Extract, Parfum, Peg-60, Hydrogenated Castor Oil, Polyglutamic Acid, Propylene Glycol, Sodium Hyaluronate, Triethanolamine, Phenoxyethanol, Butylphenyl Methylpropional, Linalool (*as SC.Aloaceretion Filtrate P.)
First Impression: My Thoughts and Opinions on Nature Republic's Aloe Vera 92% Soothing Gel
In 2019, my boyfriend and his family went to South Korea during the winter. When they came back home, he told me all about how intensely cold the weather there was. They came unprepared and suffered from cracked lips and dry skin. The thing that saved their skin from cracking all over was Nature Republic's Aloe Vera 92% Soothing Gel. This is a true story!
I was so impressed. I've heard from many sources about the effectiveness of this gel, so I ordered myself a jar online so I can try it out myself.
When I finally got my hands on the product, I was so excited that I decided to use it on my face right away. I work from home, and sometimes my skin gets greasy from sitting in front of my laptop all day.

I opened the jar, and the scent of aloe vera wafted into my nostrils. There is nothing more soothing than the scent of aloe vera. I dipped two of my fingers into the jar and applied the gel to my face directly. I only took a small amount, but it was enough so that I could spread the gel all over my face.
Aloe vera is known for its cooling effects on the skin—which is why it's also used for burns. I felt the cooling sensation immediately upon application.
The gel settles easily into the skin and doesn't leave a sticky feeling. Instead, it makes your skin look dewy and fresh—like a newly bloomed flower!
My Experience
It was very challenging trying to find the perfect moisturizer for my combination skin. Creamy moisturizers tend to clog my pores, and watery ones aren't enough to moisturize the dry areas of my face. Eventually, I gave up on finding the perfect moisturizer. For almost two years, I stopped using moisturizers completely.
It was the year 2019, I haven't tried gel moisturizers yet at the time, and I was ready to start trying new things again. And now, an entire year has passed, and I still have no regrets trying Nature Republic's Aloe Vera 92% Soothing Gel.
I use the soothing gel up to three times a day, depending on the weather. If it's particularly humid, I apply some gel to my skin to feel some relief, and it has made a huge difference on my skin. My skin no longer feels uncomfortably oily or dry. I can go outside without worrying about my face being greasy or flaky.

And while I'm working at home, I sometimes notice how tired and dead my skin looks. So, I rub some of the soothing gel onto my face, and you can hardly tell how stressed I am from work. The dewy effect that the aloe vera has on the skin can combat even the effects of staying up the entire night.
Eventually, as my skin cleared up from the effects of the soothing gel, I gained the confidence to leave the house without any makeup on. It was the most refreshing feeling ever!
The 300ml jar can last me for up to three months. The gel has so many uses, and it's easy to use it all up! But no matter, it's a worthy purchase, and I can't imagine life without it.
What Do I Like & Dislike About It Nature Republic's Aloe Vera 92% Soothing Gel
Likes
Very light on the skin
Relaxing scent
Multipurpose!
Generous packaging
Dislikes
The 300ml jar is hard to carry around when traveling
A pump bottle or tube would be a better container, and it's more sanitary too
An Alternative?
There are countless of aloe gels from different brands all over the world. Although my experience with Aloe Vera is exclusive to Nature Republic, I am sure that other brands can provide similar results. There's a wide variety of gels to choose from, so it falls to your own preferences on which brand to buy from.

Verdict
I use this product daily and will repurchase it as soon as I've used up the whole container. It is great to use daily and can be used for different reasons aside from skincare! You don't have to worry about putting too much on your skin. The gel absorbs well into your skin, and even if you use it four times a day, you won't feel sticky or greasy at all.
However, I would not recommend this to people who have dry skin. I'm afraid that a simple aloe gel won't be enough to moisturize problematic dry skin. If you use this product, it would be a good idea to have a backup moisturizer to make sure your skin is properly hydrated. This gel would be better suited for people with normal, oily, sensitive, and combination skin.
Rating: 5/5
Where can I buy Nature Republic Aloe Vera 92% Soothing Gel?