I have been waiting to give this cream a review! I am madly in love with this cream, and I'm in a fit of excitement to explain why, and hopefully you are too. I don't want to spoil anything for you too early on, but this cream may just be the answer to all of your skincare issues, including lessening and preventing wrinkles without photosensitivity!
About MISSHA Near Skin Madecanol Cream
The packaging itself is pretty plain, looking similar to older CosRX packaging or even Glossier. It comes in a sturdy plastic tube with the screw-on cap on the bottom, my favorite type since it makes it easier to get the last bit out. It comes with a spear to puncture the seal, but it's never needed since it also has a pull tab. Despite being described as plain, I can tell they put money into the construction of the container and did not waste any effort on unnecessary glamorous packaging (I'm looking at you, Garnier, and other common Western drugstore brands!) 
I almost thought the tube was metal at first because of how sturdy it seemed – though that was quickly dissipated, it bends too easily. The cap is large, similarly sturdy, with a dispensing hole that is neither too large nor too small, which is weirdly a common problem. This allows maximum control of how much you squeeze out till it's basically empty – you don't have to wrestle with it, effectively squeezing out way too much.
My only real gripe with the tube is when it's low; it's a bit too sturdy – the thickness can make it a bit difficult to roll up or bend to get the last bit out before I cut open the sucker. But you can't have everything, I guess! There are at least zero messes or leaks with this cream. 
So what is the selling point of this product?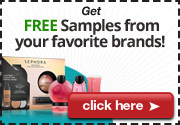 Well, the tube itself reads "MADECANOL – Cream to help improve damaged skin barrier with Madecanol." Pretty standard, vague claims without sounding too good to be true or sounding ridiculous. There is a white plus sign inside of a pastel green circle next to this, giving off a medicinal vibe.
But what the heck is Madecanol?
If you Google for this term, you basically get nothing but pages of direct links to this product by MISSHA, I assume due to being unique to this company. The "Madecanol" likely refers to their "Madecanol Complex" which includes Madecassoside + Centella Extract + Panthenol. 
MISSHA's website drops some facts to help explain this product: Repairs damage to the skin with a complex of damage-repairing ingredients.
If you're used to the ingredients in this product and navigating through purchasing Asian beauty products at all, you probably already figured what the star ingredient is! The Beyoncé of this ingredient line up is Centella/Madecassoside, and a high percentage of Panthenol certainly doesn't hurt. 
Ingredients List
Centella Asiatica Extract (45.9%), Glycerin, Water, Dimethicone, Panthenol (4%), Caprylic/Capric Triglyceride, Cetearyl Alcohol, Pentylene Glycol, Propanediol, Olea Europaea (Olive) Fruit Oil, Niacinamide, Cetearyl Olivate, Cyclopentasiloxane, Madecassoside (0.1%), Sorbitan Olivate, Glyceryl Stearate, Microcrystalline Wax, Dimethicone/Vinyl Dimethicone Crosspolymer, Polyacrylate-13, Polyisobutene, Carbomer, Artemisia Princeps Leaf Extract, Tromethamine, Polysorbate 20, Sorbitan Isostearate, Butylene Glycol, Sodium Hyaluronate

First Impression: My Thoughts and Opinions On MISSHA Near Skin Madecanol Cream
How I came about finding this product is one of my favorites. I supposed it's not particularly exciting, but once I started my Differin journey a year ago (and now Tretinoin), and have now begun approaching 30, I've become quite obsessed with cell turnover and anti-aging in general. By then, one of my star ingredients, my homie Centella Asiatica and family, which was introduced to me through CosRX's Centella Blemish Cream (featuring high amounts of centella and zinc). 
With that, I found some rogue comment somewhere on Reddit's skincare subreddits (does this seem familiar if you've read my other reviews?) –it mentioned when in a combination of 5% L-AA Vitamin C, it showed "antioxidant benefit when applied to skin, and serve as an antioxidant in its own right", and even showing anti-aging properties supporting an increase in collagen and smoothing out of wrinkles.
At the end of the study, they observed "significant improvement of the clinical score for deep and superficial wrinkles, suppleness, firmness, roughness, and skin hydration" – some may argue the Vitamin C is the catalyst. L-AA Vitamin C is generally argued to be the "best" or the most bang for your buck form of topical Vitamin C in studies in terms of potency, but some studies state the true "anti-aging" benefits don't start until 15%.
Therefore, my educated guess is that they have an apparent potential synergistic effect. Whether it's Vitamin C by itself or the Madecassoside as the heavy hitter, it is not explained.
 In other words – something that might intrigue those targeting anti-aging indeed, as often things such as chemical peels, higher percentages of Vitamin C, and Retin-A derivatives can be irritating and photosensitizing, but not this supposedly!
An intense day or two or scouring the internet basically explained to me that many products don't list the percentage of an ingredient if it's too little. The only product I could find an overwhelming amount of results for was A'PIEU's Madecassoside items and IPKN Cicaphlamine Repair Cream Madecassoside, but digging deeper, I found my beloved MISSHA Madecanol Cream.
So this little guy was chosen by me because this was the height of my "no fragrance and clean ingredients only" spree. Not only that, but it had two different forms of the Centella family, with Centella Asiatica Extract listed first with a healthy 45.9% and Glycerin following. 
So anyways, this product, if you don't notice, is a bit generous with the Dimethicone (Silicones) and also has Olive Oil in it. This creates an incredibly smooth, silky, slightly wet feeling gel-cream that dries down to a satin-looking tacky finish in about 5-10 minutes, and eventually drying down to a soft, powdery finish as long as you don't put too many hydrating layers underneath. 

This product is for… everyone?
I don't want to be biased, but unless you're sensitive to any of the specific ingredients (so if you're very acne-prone, possibly steer clear if you're not used to items with olive oil or silicones in it.) I'm sensitive to fatty alcohol and Cetearyl alcohol when they're too high in concentration, but this doesn't irritate me at all. I wouldn't suggest using it if you can't stand any amount of tackiness, I suppose.
But I highly recommend for dry and oily skin types.
My Experience
I've been using this product irregularly for about 8 months.
I've repurchased once already and use it as needed. I would originally use it as my final layer during daytime and nighttime, eventually cutting down for only a day use to help keep my flaking from Tretinoin, my arch-nemesis, at bay. I eventually experience this lovely, clear complexion, a lack of irritation that I was experiencing from newly going onto Tretinoin at the time, and could slowly use exfoliants again as my skin barrier felt replenished and stronger.
At this point, I'm a bit paranoid of using it too quickly even though it's decently affordable, and use it to spot-treat for when I'm flaking at work or throughout my day as it's the only thing that seems to dry down matte looking while I'm in front of other people, besides Vanicream Moisturizing Cream. I can't find any possible negative side effects so far, and it does exactly what I purchased it for. 
What I Like & Dislike About MISSHA Near Skin Madecanol Cream
Likes

The triple-team of the "Madecanol Complex" repairs damage to the skin barrier caused
by outside stressors and soothes skin tone
Contains niacinamide (Vitamin B3), an ingredient that has been registered
with the Korean FDA for its skin brightening properties
A hypoallergenic formula mild but effective in treating damage to the skin
It is perfect for daily use for all skin types
Dislikes
May contain possible triggers for certain skin types: Silicones

The Olive Oil ingredient may trigger acne

If layered over several hydrating products, it can become overly dewy
MISSHA Near Skin Madecanol Cream Alternatives?
I can't imagine a literal dupe or interchangeable item for this… however, the closest would probably be A'PIEU Madecassoside Cica Gel. This is supposedly more of a gel, so if you don't like the cream or certain ingredients, you can look into this or IPKN Cicaphlamine Repair Cream Madecassoside, which costs a pretty penny more than the other two alternatives. 
Verdict
As you can likely see, I am a huge fan of this product. I support the claims backed, and while I don't have many wrinkles to lessen, it does fill an essential spot for me, and that is spot-soothing my Tret flakes effectively without looking wet during the day. This makes my skin look and feel great, and is certainly my Holy Grail. I've repurchased this once before and likely will many times again. 
Rating: 5/5

Where can I buy MISSHA Near Skin Madecanol Cream?