What can one love more than a sunscreen bottle that looks just like one of my holographic fanny packs!
This little tube packs a nice defense while proving a beautiful moisturizing sheen! 
About MISSHA Flash up Sun Spf50+ Pa++++
SO what are the claims of this little guy? Jolse explains, "Contains Cera powder that provides natural prism glow with single sun care. Patented natural Flash-ON Technology cares about the skin texture even and shining", explaining the main gimmick or idea behind just a moisturizing sunscreen.
They also mention the "Safety assurance test completed." Often, a skincare company may perform its own safety test, and it will usually include a small sample size of users, perhaps for a decent length of time or maybe not, and they will ask them vague or loaded questions such as, "Do you feel like this helps?" "Does this feel safe to you?" Not to sound embittered. I simply find some practices for marketing by some companies uncouth and slanted at times.
However, there is a general Skin Irritation Test that is accepted by many countries. Just keep in mind if it's done in vivo or in vitro as one is done in a petri dish and doesn't replicate the experience on human skin or what have you, whereas in vivo is performed on a living organism.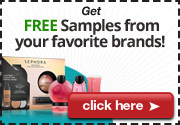 I have no idea which one this MISSHA comes out to or if it was the same generally accepted Skin Irritation Test many companies use, but those are the types of things I try to look into when doing my "research." Of course, I didn't do any heavy reading for this product as I purchased it on a whim so this was a bit of a black sheep out of my collection at the time, but I did like the ingredients list aside from the fragrance when I did a quick look over.
I like the packaging. I also really like holographic things. It squeezes out pretty easily. It is quite creamy, it's lotion-like & a little thick but not too much so. I don't particularly remember a smell, but it wasn't strong if there is one. It spreads easily, though I do rub it in more than I am maybe supposed so. I know that I already mentioned the packaging is holographic, but wow, I am in love with the packaging. It reminded me of when my friend's nails were all a dip powder finish of metallic, holographic silver. It's the perfect type of foil-looking silver holographic of a fanny pack from the nineties.
If I didn't go on long about it, it's a great finish that adds a nice little flair of "not the cheapest product you could buy." 
Ingredients List
Water, Ethylhexyl methoxycinnamate, Dipropylene glycol, Octocrylene, Ethylhexyl salicylate, Diethylamino Hydroxybenzoyl Hexyl Benzoate, Glycerin, Bis-ethylhexyloxyphenol methoxyphenyl triazine, Mica, Titanium Dioxide, Artemisia Princeps Leaf Extract, Camellia Sinensis Leaf Extract, Chrysanthemum Indicum Flower Extract, Cinnamomum Zeylanicum Bark Extract, Diospyros Kaki Leaf Extract, Morus Alba Fruit Extract, Pueraria Lobata Root Extract, Butylene Glycol, Centaurea Cyanus Flower Water, Helichrysum Italicum Flower Water, Thymus Vulgaris Leaf Water, Ceramide NP, Caprylic/Capric Triglyceride, Hydrogenated lecithin,Bis-peg/ppg-20/5 Peg/ppg-20/5 Dimethicone, Methoxy Peg/ppg-25/4 Dimethicone, Dimethicone, Acrylates/C10-30 alkyl acrylate crosspolymer, Sodium Acrylate/Sodium Acryloyldimethyl Taurate Copolymer, Isohexadecane, Tocopheryl Acetate, Sodium Hydroxide, Polysorbate 80, Sorbitan Oleate, Disodium EDTA, Phenoxyethanol, Caprylyl Glycol, Ethylhexylglycerin, 1,2-Hexanediol, Fragrance
First Impression: My Thoughts and Opinions On MISSHA Flash up Sun Spf50+ Pa++++
I got this on a total whim, as mentioned because I was running out of "indoor" or transitory sunscreen and wanting something stronger as I'm starting to use Tretinoin from Curology and want a more reliable sunscreen protection.
I was using Etude House's Sunprise Mild Airy Finish whatever-whatever, SPF 50 PA+++, but still, find that a bit drying for my skin before my skin retinizes. 

I grabbed this on Amazon cause it looked interesting, and my "indoor" sunscreen matters less, and I've wanted to explore. My needs in sunscreen are: must be somewhat mattifying and can NOT be too oily or greasy, number one rule. I may alternate between sunscreens depending on needs.
It goes on looking like a horrible white cast and will look sort of weirdly UBER SHINY or possibly UBER GREASY looking at first. This was a bit weird to me, but after a few uses, I've come to realize this was the "flash up" thing it advertises. It has a sort of uberly dewy & somewhat "holographic" look to it when first applied, and if you're dark, you may see a white cast. This does go away after sinking in for maybe a full thirty minutes. It doesn't feel heavy and has a satin finish once settled. 
I don't find this to smell too particularly strong, just a bit like sunscreen, lotion, and perfumey cosmetics. I didn't particularly choose this product for reasons other than I generally find MISSHA to be a reputable brand, the price point was nice per fluid ounce, and it is so darn pretty and shiny! If you must call be a crow, so be it. I like shiny, holographic things. 
This product is for anyone who uses makeup or has a dry face, though you can also wear it if you're oily cause I am! 
As usual, I will also mention it contains silicones ever since I became aware some people break out from them, but I do not. (Actually, skin loves silicones ever since I went on Tretinoin since it's one of the few things that keeps my oil AND flakes at bay.) I do like that it contains Camellia Sinensis Leaf Extract and Titanium Dioxide. The Titanium Dioxide and Bis-ethylhexyloxyphenol methoxyphenyl triazine are a great broad-spectrum defense for both UVB and UVA protection, and the Camellia Sinensis is green tea, which offers such a massive list of benefits it's gross. It also provides glycerin quite high on its ingredients list, one of my favorites, as well as several other forms of sunscreen protection ingredients and Ceramide NP. Not too shabby, MISSHA!
My Experience 
This is my first MISSHA sunscreen & possibly the first product used by them ever (anything else was a sample). I grabbed it due to SPF & PA rating & interesting packaging, tbh. I skimmed the comments and a couple of online reviews and went for it. It does NOT have oil control, but it doesn't boast this, so. I will say it definitely doesn't seem to make it worse. My oil breaks through it in maybe 4 hours-ish, and it stays dewy looking all day if I layer it over any significant layers of hydration that I usually have. 
I use this generally if I'm expecting to use makeup and go out, but I have to use a full face if I use this, which is quite rare. Otherwise, I do experience oil breaking through much sooner than I prefer, within a couple of hours of application even with translucent powder pressed into it and then dusted over it as an extra layer. I have to use my oil control primer, let dry, put this on and let settle for 20 minutes, then apply a BB cream or foundation plus concealer which is seriously rare for me to wear foundation. And then I also add powder to set it. This is not happening unless I get a new job where I have to impress everybody, or I'm going out during the daytime leisurely in a situation where I want to make up my face, which is just not a thing that happens. I also should add that powder is a necessity to wear this, and sometimes I can't wear powder because I will simply flake too much from Tretinoin. 

It does undoubtedly complete its role as an indoor sunscreen, and I will likely use it as so after I run out of my Etude House Mild Watery Light, which I'm currently using as my "bleh whatever" indoor sunscreen. It's a bit too dewy for me, but it was also nice to experiment with seeing if I can use this as a moisturizer replacement on good skin days, which seems to work, but I seem to flake more than usual the next day. So I will digress and continue hydrating more like I usually do.
I've been using this probably 9 months or so, and I don't regret purchasing it! My answer, whether to any positive or negative effects, is probably perfectly down the middle for me, but still a great product. Using it under makeup was a nice game changer to see how pretty and bright my complexion could look. 
I do really like this and think it feels great and looks so pretty when dried down. However, I should definitely mention it burns when applied on top of my eyelids (I should mention I wear contacts.) I will put it up for my bottom eyelids and skip my top lids, which I don't like to do. 
What I Like & Dislike About MISSHA Flash up Sun
Likes
SPF 50+ and Pa++++
Creamy and moisturizing
Doubles perfectly as a primer/complexion brightener
Dislikes
Does not mattify at all (a main concern of mine)

Oil breaks through sooner than usual (2 hours or so) 

Contains fragrance

Contains silicones

Irritated eyelids

MISSHA Flash up Sun Alternatives?
Okay so!… In my personal opinion, I find the most similar product out of the things I've tried to be CANMAKE Mermaid Skin Gel UV. It has similar protection at SPF 50+ PA++++, and upon application, it has a very similar pearlescent effect, which brightens and helps diminish the appearance of flaws or blemishes. It also dries down to a satin finish without being mattifying or overly dewy in actuality, just a holographic appearance. It is similarly creamy; however, I find the smaller size not worth the price point while MISSHA wins out. It is a great primer, though, as well.
Verdict
I quite like this product if you couldn't tell. I feel like this simply does not get enough attention, so I'm pleased to share this review in general and am glad I impulse purchased this! I'm not one hundred percent on whether or nice I'll repurchase this, but I'm certainly leaning towards yes, but not often. If for some reason, the pace of my current life changes and I wear makeup more often during the daytime, then I'll probably use this more often. 
Rating: 4/5 because of eyelid irritation and dewiness
Where can I buy MISSHA Flash up Sun Spf50+ Pa++++?