When you are living a vegan and cruelty-free life or you are planning on transitioning, there are many factors that you should consider as a consumer. The first thing you need to know is if a product is cruelty-free. This can be tricky because most products in the market are not cruelty-free because of companies' policies on testing. However, there are ways to find out if you are truly using something free from animal testing.
The way to know for sure is to look at labels and look for the proper accreditations. The most trustworthy accreditations in the market right now are the Leaping Bunny and PETA. If you see either of these names or logos on a product, the chances are that it is safe for you to purchase.
After all, we all love animals, and they deserve to live peacefully and happily. And the way to help them is to transition to a cruelty-free lifestyle slowly.
It may seem not easy at first, but it will be as easy as cake once you get used to it.
Now that you know to look at accreditations, let us compare the two organizations in charge of labeling products as cruelty-free: Leaping Bunny and PETA.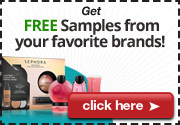 What makes them different from each other? Let's find out!
Leaping Bunny
Leaping Bunny is an organization that has a certification program that is the most comprehensive worldwide cruelty-free standard. Their process includes checking the company for animal testing of any kind and having an ongoing monitoring system on those companies.
If you see Leaping Bunny's logo on a product or brand, it is guaranteed to be cruelty-free because Leaping Bunny makes an effort to make sure that a company is totally free from animal testing.
Accreditation Process
They have a Supplier Monitoring System that requires companies to show and present documents that show proof of their company's cruelty-free processes. They must also include a list of their suppliers and prove that the product's ingredients have also not been tested on animals. These companies must meet Leaping Bunny's standards before they can be labeled as cruelty-free.
Another thing that makes Leaping Bunny a trustworthy organization is that they do not allow companies on their cruelty-free list to sell their products in foreign countries. China is included as a foreign country because their laws require animal testing for a handful of brands. Although they have changed their animal testing laws, it is not absolute and, therefore, not acceptable in Leaping Bunny's standards.
Companies under Leaping Bunny's cruelty-free list are required to recommit every year and be audited to make certain that they still meet Leaping Bunny's standards.

It does not cost anything to apply your company to be certified by Leaping Bunny, but they charge a fee for licensing if you plan on using their logo on your promotional materials. This fee is calculated based on your company's gross annual sales.
What You Need to Know
But keep in mind that Leaping Bunny's logo has many variations and can easily be replicated by other companies. Logos that Leaping Bunny has not personally approved have no merit to them and cannot be considered cruelty-free. This means that we have to be careful about which brands to buy from and double-check Leaping Bunny's list.
Another thing to double-check if you are also vegan, Leaping Bunny does not check if a brand is vegan. A product or brand can be completely cruelty-free, but that does not mean that they are vegan. If you are living a cruelty-free and vegan lifestyle, you might want to do more research.
Leaping Bunny is a great organization that does extra research on brands before certifying them. However, they also accredit brands that are under parent companies that are titled as non-cruelty-free. This is because parent companies don't necessarily mean that every brand under them is non-cruelty-free. An example of this is L'Oréal as a parent company but has a few brands under them that are qualified as cruelty-free. IT Cosmetics is owned by L'Oréal, but they are accredited as cruelty-free.
Overall, Leaping Bunny's certification is great and legitimate, so you can definitely trust their judgment on brands. A great thing about them is that they provide a guide for brands and their parent companies, instructing them to switch to a more ethical production process.
PETA
PETA stands for People for the Ethical Treatment of Animals, and they are a huge organization that verifies companies to make sure that they do not test their products on animals. PETA has over 5,000 certified brands, and this makes them one of the most well-known third-party cruelty-free accreditations.
PETA requires brands to submit language that states that they have a no animal testing policy. They have a $350 licensing fee if brands want to use PETA's logo on their products.

What You Need to Know
What's unfortunate is that PETA does not ask for documents from suppliers, they only require documents from the brands themselves. There is no way to know that the suppliers do not test on animals. They also do not conduct any research to ensure that they are cruelty-free.
This makes PETA's legitimacy questionable because their certification is purely based on the honesty and truthfulness of the documents submitted to them by the brands. They also approve brands even if their parent companies are not cruelty-free. It all boils down to what you think is the right thing to do.
PETA has many variations of its logo, making it easier for companies to copy them and put them on their products. They don't require all brands to use one specific logo, so it might be hard to differentiate from legitimate ones to fake ones.
PETA as an organization directs their focus on animal testing in factories, the clothing trade, science research laboratories, and the entertainment industry. These places are where animal testing is most prevalent. PETA strives to rescue animals being tested and get them to safety. The organization puts up campaigns in schools, rescue homes, protests, and celebrity involvements to spread awareness about animal testing.
Controversies
Unfortunately, there have been many claims that PETA is hypocritical. News about PETA euthanizing more than 80% of the animals being brought to their shelters. This is a huge blow to their reputation. An organization that fights against animal cruelty should not be killing the same animals that they claim they saved.
The matter has not been resolved, and PETA continues to operate still. Many people are upset over this controversy, and rightly so.
The organization has done immoral things that are despicable, but it does not change the fact that they have the biggest source of information regarding which companies test on animals and which don't.
They have a list that they call "Beauty Without Bunnies" where they mention vegan and cruelty-free products. This is very convenient and extremely useful to those living an ethical lifestyle.

And although it is very easy to sign up for PETA's cruelty-free list, they can instantly remove a brand if they have been working with a supplier that has been proven to test on animals. This ensures that their list remains accurate.
Despite all of the PETA organization's issues, we cannot deny that they are the hugest non-profit charitable organization. It might be hard to accept that, but just looking at their website is enough to prove the fact.
Conclusion
Looking over at all the information above, we can decide that Leaping Bunny is a better non-profit organization than PETA. It is unfortunate that such a big controversy surrounds the biggest organization on animal cruelty.
However, their list of brands is still legitimate, and we can refer to them if we are looking for cruelty-free alternatives. After all, nobody wants to harm animals directly or indirectly, so these lists are very useful.
Hopefully, this article has informed you well, have a great skin day!