Lately, I had been noticing my pores getting bigger and bigger. It got to a point where I needed a pore-filling primer to smoothen out my skin before applying makeup. However, I believe in skin-first and decided to get to the root of the problem. Read on to see how well the Kiehl's Precision Lifting & Pore-Tightening Concentrate worked for me. 
About Kiehl's Precision Lifting & Pore-Tightening Concentrate

 
The Kiehl's Precision Lifting & Pore-Tightening Concentrate has been defined as a clinically tested serum that visibly tightens and reduces the look of pores. It is meant for both normal and dry skin but doesn't work too well for oily skin. It helps in tackling problems such as pores, dullness, uneven texture, fine lines, and wrinkles. The skin-smoothing concentrate claims to improve the appearance of pores, fine lines, and wrinkles while effectively and visibly re-defining and lifting facial contours. It is formulated without parabens. 
It features the power of highly refined and nutritional Micro-Filtered Yeast Extract plus Geranium Essential Oil that claims to significantly improve the look of facial skin's overall "bounce-back" quality and definition, while visibly reducing the size and appearance of enlarged pores.
Founded in 1851, Kiehl's is inspired by its rich heritage as an old-world apothecary, applying over 165 years' worth of cosmetic, pharmaceutical, herbal, and medicinal knowledge into the formulations. They utilize the finest natural ingredients and incorporate advanced scientific technologies to ensure the highest quality and most efficacious formulas without compromise. They are protective of the environment as they maximize the use of renewable, sustainable, and biodegradable ingredients. – Sephora.com
You're supposed to use the serum twice a day after thoroughly cleansing your skin and avoiding the eye area. You can use it alone or under your moisturizer. 
Ingredients List

 
From Sephora.com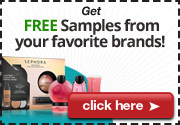 Its key ingredients are: 
Geranium Essential Oil that helps preserve anti-aging and antioxidant potency and has a light floral aroma.

Nutritional Micro-Filtered Yeast Extract that visibly lifts the skin and tightens pores. 
Other ingredients include: 
Water, Butylene Glycol, Bis-Peg-18 Methyl Ether Dimethyl Silane, Methyl Gluceth-20, Peg-20, Squalane, Dimethicone, Alcohol Denat., Octyldodecanol, Cyclohexasiloxane, Lauroyl Lysine, Carbomer, Phenoxyethanol, Tocopheryl Acetate, Hydrogenated Lecithin, Pentylene Glycol, Caprylyl Glycol, Polysilicone-11, Yeast Extract, Xanthan Gum, Acrylates/C10-30 Alkyl Acrylate Crosspolymer, Pvp, Pelargonium Graveolens Flower Oil, Adenosine, Capryloyl Salicylic Acid, Disodium Edta, Sodium Hydroxide, Soybean Protein, Citronellol, Geraniol, Rosemary Leaf Oil, Linalool, Citral, Limonene.
Right away, from the ingredients list, I noticed that this has silicones in it. I'm not too happy about that since I want to use as many clean products on my face as possible. But since I've already bought it and I do want to see how it works for my pores, I'm going to use it and not return it. 
First Impression: My thoughts and opinions on Kiehl's Precision Lifting & Pore-Tightening Concentrate
Kiehl's packaging is of a minimalistic design, which I really like since it doesn't scream for attention and presents itself as a brand that only wants to do great work and not show off. Keeping up with other Kiehl's packages, this one comes in a white cardboard box with a pink stripe on both its ends, which is just the perfect size for the actual product.
The product itself comes in a brown plastic bottle with a white label on it. Now I don't like serums in plastic bottles either since I believe they need to be packaged in glass bottles, but maybe it is just me. Anyway, I'm letting that pass as well. The bottle is a pump design that I love. 
On applying the serum to my fingers, I saw that its light and smells really beautiful if you adore the scent of lavender as I do. I got one pump out, a generous amount of serum came out, and I applied it to my face like I would any other serum. It went on pretty well and was extremely smooth, but it may just be smooth due to the silicone.

However, the application is very easy, and it dries down on the skin extremely fast. I applied my moisturizer and makeup as usual on top of it, and it went on smoothly. It didn't change the color of my foundation or anything. So, for the very first time using it, I liked it. 
My Experience

 
I have been using the Kiehl's Precision Lifting & Pore-Tightening Concentrate for about 6 weeks now. I have only been using it in the mornings as a step in my morning skincare routine and use it after I've cleansed and toned my face. After applying the serum, I follow it with a moisturizer and sunscreen and then go about my usual makeup routine of foundation or BB cream. 
Sadly, though, I don't think the serum is working for my face at all. I don't see any change whatsoever when it comes to my pores. In fact, I feel them getting bigger and bigger, and it may or may not be a result of me using the serum. I really wanted to love the serum, and I wanted it to be a miraculous remedy for my enlarged pores, even though I know that you can't effectively reduce the size of pores, I wanted it to do the impossible nevertheless. 
After using it for about 6 weeks, I have decided to give up on its usage altogether and try something else.
I am really disappointed with the Kiehl's Precision Lifting & Pore-Tightening Concentrate since this is pretty darn expensive, and I could've invested in something else other than this one. Kiehl's is actually one of my favorite brands, and I've tried many of their products, which are quite expensive as well but deliver great results, and for that, I feel like the price is justified.
With this one, though? Not so much! I wish I'd returned it, but I kept hoping to see results. Well, sometimes some things don't work out so well. 
What I like and dislike about Kiehl's Precision Lifting & Pore-Tightening Concentrate:
Likes

Smells good
Application is extremely smooth
Does make your skin smoother
Works well under makeup and doesn't ruin the makeup on top
Dislikes
Contains silicones

Doesn't do anything for the pores

Doesn't visibly lift your skin

Expensive and not worth the price
Verdict

 
I wanted to love the Kiehl's Precision Lifting & Pore-Tightening Concentrate like I've loved so many of their other products like Midnight Recovery Concentrate or the Nightly Refining Micro-peel concentrate, but this one did not work for me. Maybe I expected too much or the serum really under-delivered, I can't say for sure, but one thing is certain, I will not be using the serum anymore and won't be recommending it to anyone ever. 
Rating: 1/5
Where can I buy K

iehl's Precision Lifting & Pore-Tightening Concentrate

?