Ah yes, the long-awaited review for THE incredible Kate Somerville product, the ExfoliKate Intensive Exfoliating Treatment. You know this skincare line is good if Jessica Alba, Kate Hudson, Demi Moore, and Olivia Wilde all praise it. Allowing skincare lovers to experience their clinic facials at home for a fraction of the price—this thing is the real deal.
About Kate Somerville ExfoliKate Intensive Exfoliating Treatment
There's a reason for her success. Kate Somerville is a skincare expert, widely known for her infamous Skin Health Experts Clinic in Hollywood. Although her brand has only been released in 2004, Kate's ability to cater skincare products to a wide range of skin texture with highly active ingredients that are extremely effective is what got her and her skincare brand so well-known. Let alone the fact that so many celebrities frequent her clinic and support the brand. For me, I'm already sold from knowing the reason behind all these celebrities' glowing skin is because of Kate Somerville.
The ExfoliKate Intensive Exfoliating Treatment is specifically created to target our biggest enemies: skin texture, fine lines, and enlarged pores. The selling point of this product is definitely the fact that "100% of users saw highly significant improvement in the appearance of skin texture, pores, crow's feet, fine lines and wrinkles" after four weeks of using the ExfoliKate Intensive Treatment, according to their website. The best thing about Kate and her brand is that all of her results are clinically proven based on independent clinical study!
Ingredients List
Aqua/Water/Eau, Lactic Acid, Silica, Glycine Soja (Soybean) Oil, Pectin, Cetearyl Alcohol, Carica Papaya (Papaya) Fruit, Ceteareth-20, Cetyl Alcohol, Phe1xyetha1l, Dehydroxanthan Gum, Glyceryl Stearate, PEG-100 Stearate, Salicylic Acid, Lactobacillus/Pumpkin Ferment Extract, Alcohol Denat., Sorbic Acid, Cinnamal, Mel/Honey/Miel, Citrus Aurantium Bergamia (Bergamot) Fruit Oil, Euge1l, Potassium Sorbate, Limonene, Linalool, Lavandula Angustifolia (Lavender) Oil, Beta-Carotene, Aloe Barbadensis Leaf Juice Powder, Bromelain, Papain, Retinyl Palmitate, Tocopheryl Acetate, Cinnamomum Cassia Leaf Oil, Acetic Acid, Pogostemon Cablin Oil, Pelargonium Graveolens Flower Oil, Aniba Rosaeodora (Rosewood) Wood Extract, Citrus Aurantium Dulcis (Orange) Peel Oil, CI 75810 (Chlorophyllin-Copper Complex)
First Impression: My Thoughts and Opinions on ExfoliKate Intensive Exfoliating Treatment
My first impression was: I want the whole value set, go big or go home!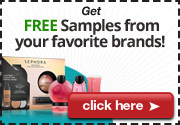 So, that's what I did. I actually purchased their holiday special All Glow No Glitter Kit back in 2017. It included quite a few products in a valued bundle such as the ExfoliKate Intensive Treatment, the Glow Moisturizer, and the ExfoliKate Cleanser, and a bunch of mini samples for free!
The packaging is adorable; there are cute smiley faces on the clean, white packaging that makes taking care of my skin seem enjoyable. The ExfoliKate Intensive Treatment is a green formula with tiny bits of bead-like particles that work to exfoliate your skin. It feels so nice on your face when you massage in a circular motion, let alone it smelling bomb. This whole skincare line has a hint of a citrus scent to the formula, which I am all for it.
I decided to try out this exfoliator as my first ever exfoliator because I've just heard so many great things about it. I've seen it on shows and Youtube videos, which prompted me to try why this product was the rage. I feel that it is definitely targeted for the higher-end audience who wants a feel of the amazing facials at the clinic for a fraction of the price. I mean, she does use these same exact products at her clinic, so for that, I give her props to releasing these products to the general public for purchase and use at home.
When I first used it, I was worried the product would be too harsh on my skin because this thing is thiiiickk. I mistakenly thought maybe I had to mix with water, but don't worry, it's not harsh at all if you use it correctly! The product is suggested to be used only once or twice a week, which is definitely enough to work wonders in your skin. The moment you lather it onto your skin and massage it, wash it off, and then feel your skin, you can literally feel a baby's butt. It is so soft and plump that you honestly can't stop touching your face. As you can tell, my first impression of the ExfoliKate Intensive Treatment was definitely memorable, which kept me a long-term user for three years now!
My Experience
After using the product once a week as indicated, I definitely noticed a difference in my skin texture. Like, just after using it 3 times and I am not even kidding. The skin complexion is improved, with fewer fine lines and wrinkles. I definitely noticed a healthier-looking skin with unclogged pores. It was my first exfoliator and brought me so much joy knowing I could stick with this one forever and didn't have to venture out for a new one! I have been using it for three years now, during my morning routine.
It helps your skin feel rejuvenated and cleansed so that you are ready to take on the day with luminous skin.

The only negative effect I had from using the product ever was I tried to exfoliate with it three times a week one time, and it did not do my skin justice. You definitely need to listen to the product directions, which is why I only use it once a week because I feel that works for me best. The best part of this experience is that you're using the same product that Jessica Alba exfoliated her face at the clinic. Score!!
What I Like & Dislike About Kate Somerville ExfoliKate Intensive Exfoliating Treatment
Likes
Smells amazing with a hint of citrus
A little goes a long way
Definite results in improvement in skin texture in just a few uses
Works well with a lot of other products
Dislikes
The packaging is stiff and makes it hard to squeeze the product out
Feels tingly on the skin, which may be uncomfortable for some users
Pricey for a small bottle
Alternative Product
If the Kate Somerville ExfoliKate Intensive Exfoliating Treatment is too harsh or doesn't work well with your skin, definitely try out the smoother exfoliator: Tatcha Rice Polish Classic. I reviewed this product not too long ago and this is the perfect exfoliator for those who prefer to exfoliate daily or more than two times a week since the ExfoliKate is best to be used once or twice a week max. The Rice Polish is composed of fine, grainy powder and does not feel tingly on the skin like the ExfoliKate does. I personally feel like the product is working and doing its job when it feels tingly, so I love it—but definitely a hit or miss for many users.
Verdict
If a celebrity-catered skincare expert launches a skincare brand that is true to its purpose and puts her all into it, it's definitely a yes for me. Although I haven't been able to experience the true clinic facial experience, it is definitely a treat doing my own facial with the same products they use, in the comfort of my own home! With promising results, I won't be getting off using the ExfoliKate Intensive Exfoliating Treatment anytime soon.
Rating: 4.5/5

Where Can I Buy Kate Somerville ExfoliKate Intensive Exfoliating Treatment?