The first thought in my mind was 'iUnik who??'. I hadn't heard of them and was unsure of their reputation, a usual way I choose brands to trust. Taking the dive, I went with my fellow Redditors' suggestions and I'm so glad I did! I was won over by this sweet little serum when CosDNA lists BOTH snail and Centella listed first. It includes goodies like niacinamide & glycerin high up there, hyaluronic acid, allantoin, multiple ferments, and soothing extracts.
About iUnik Black Snail Restore Serum
iUnik's bottle itself states: 
"Powerful Skin Restore"

"Nourishing and Lifting"
"Whitening and Wrinkle Care"
The serum comes in a wide, squat, clear glass bottle with a dropper, looking similar to an ampoule.
Ingredients List
Snail Secretion Filtrate, Centella Asiatica Leaf Water, Methylpropanediol, Glycerin, Niacinamide, Glycereth-26,Water, 1,2-Hexanediol, Sodium Hyaluronate, Saccharomyces/Viscum Album Ferment Extract, Lactobacillus/Soybean Ferment Extract, Laminaria Japonica Extract, Glycine Soja Seed Extract, Oryza Sativa Extract, Sesamum Indicum Seed Extract, Solanum Melongena Fruit Extract, Saccharomyces/Imperata Cylindrica Root Ferment Extract, Caprylyl Glycol, Butylene Glycol, Allantoin, Centella Asiatica Extract, Glycyrrhiza Glabra Root Extract, Artemisia Vulgaris Extract, Blueberry Fruit Extract, Ginkgo Biloba Leaf Extract, Rosa Canina Fruit Oil, Carbomer, Arginine, Pentylene Glycol, Adenosine, Ethylhexylglycerin, Xanthan Gum, Aspalathus Linearis Extract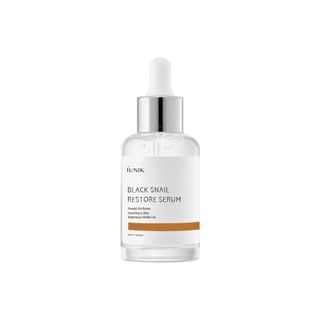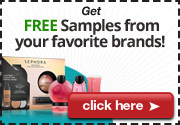 First Impression: My Thoughts and Opinions On iUnik Black Snail Restore Serum
I'm minimizing my routine after a lengthy multi-step process. I need moisture and hydration as I work on "retinizing" my skin for 0.025% Tretinoin cream. I battle embarrassing flakes, but I'm naturally oily so I don't want to layer heavy products, but I don't have time for multiple thin layers like I currently use. I narrowed down my star ingredients to snail and Centella Asiatica, ideally a heavier essence or serum.
From personal experience, I find Centella & co. very soothing, and both ingredients hail from ancient usage for wound healing in the East (hey there, wrekt moisture barrier!). 
I read good things about iUnik after doing further research, after coming across a thread for "HG serums/ampoules" on r/SCA and r/AB and finding this product. The fact it had both ingredients plus a number of other goodies like glycerin, allantoin, arginine, etc., had me intrigued.
It's thick like I was expecting (think Hada Labo Premium), but rather thin and watery, though not in a bad way. I find zero smell even when I try.
The product's front claims "whitening and wrinkle care", which is very broad and hard to argue with the ingredients it has. Snail has conflicting studies on if it works for wrinkles and other claims it's made and doesn't seem to be permanent. Niacinamide, allantoin, and ferments could also be used to argue for brightening, while others can be used or overlapped to explain away some of the bottle's claims.
My Experience
I've been using it for a few weeks, 1x a day for most days. I use it as (one of) the first essence after Pyunkang Yul Essence Toner. I will often double-layer as it's thinner than I was hoping. It certainly has no negative side effects, and plumps my skin nicely, but doesn't do what I bought it for (heavy, occlusive-like hydration).

What I Like & Dislike About iUnik Black Snail Restore Serum
I don't particularly dislike like it as I don't consider drawbacks – but I wish it had a higher concentration of snail and was thicker.
This doesn't mean this serum was lacking but isn't what I was looking for.
I don't agree with the "whitening" or "wrinkle" marketing bit, I think they only consider both very smoothing & hydrating, which therefore can reduce the appearance of any "flaws", but I don't think it actually helps with either more than something like Hyaluronic Acid.
Alternative Recommendations
I don't know an exact dupe for this ingredients list, which is part of its allure.
I will be replacing the use I had for this product once it's out with my usual CosRX 96 snail mucin essence.
A good alternative is also skin1004 100% Centella Ampoule, or CosRX's Centella ampoule.
Verdict
This is a nice serum that offers a lot for its price point and ingredients list. 
This is great for those with sensitive skin and/or inflamed acne, over-exfoliated, dehydrated. or those who like layer products. 
It offers snail & Centella Asiatica water as the first two ingredients but is not recommended for fungal acne due to ferments. 
The serum is very light and dries down relatively fast, therefore a good complement to oily skin looking for soothing or hydration. It's also great for those who want to try snail but don't like the feel of snail mucin.
I will not repurchase since it doesn't do what I was hoping to in comparison to more viscous options, but I don't doubt it would be good for others.

Rating: 3.5/5. I think it's a solid serum and would be beneficial for those with redness issues and/or doesn't like the skin-feel of the snail serum. Beware if you have issues with fungal acne (due to ferments) or sensitivity to fruit extracts. The score is based on my own specific skin needs and how it did or did not fulfill them. This may end up being HG for you or a hated product. I highly encourage you to learn about your own skin and research ingredients.
Where can I buy iUnik Black Snail Restore Serum?