In the world of makeup, NYX Cosmetics is one of the most popular brands chosen by millions of people worldwide. They have a wide range of products from eyeliners, brow pencils, and dozens of lipsticks to choose from. They provide expert-level makeup that you can use for your daily makeup look and professional makeup look.
Their products have formulas that experts have tested, and they come with only the highest grade of pigments to give it a clear and vibrant look. NYX Cosmetics gives us this high-class makeup that is also affordable so it can be accessible for everyone.
Who is NYX Cosmetics?
NYX Cosmetics was founded in Los Angeles, and it perfectly reflects its personality and vibe with its colorful and pigmented makeup products. If you look at their makeup lines, you can see the life of Los Angeles in their carefully crafted formulas and shades. If you're from Los Angeles, NYX's entire brand will feel like home to you.
Toni Ko founded this makeup brand in 1999 and only had eyeliners and lip liners available to sell. Within the first year of the brand's founding, they have already earned $2 million with just their jumbo eye pencils. That's very impressive!
Are They Cruelty-Free?
There's a reason why NYX is so popular, and one reason is because they are officially branded as cruelty-free by PETA.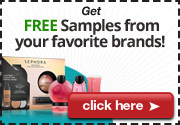 Isn't that amazing?
They provide plenty of makeup in all shapes, sizes, and colors, and they do it without harming any animals. This makes them one of our top favorite brands in the makeup industry.
Being cruelty-free means that they do not do any testing on animals, and they also do not pay anyone to do the testing for them. They cherish and treasure all living beings, and that's what makes them such a good brand.
Toni Ko originally owned NYX Cosmetics, but in 2014, Toni Ko sold the brand to L'Oréal. I know what you're thinking—isn't L'Oréal not cruelty-free? NYX Cosmetics is a brand under the L'Oréal company, but that doesn't mean that they aren't cruelty-free. They are one of the only brands under the company that does not test on animals. It's completely safe to use their products if you live a vegan and cruelty-free lifestyle.
Aside from not testing on animals, they are also slowly transitioning to providing more conscientious choices, such as making their makeup products vegan. Many people are transitioning to a vegan lifestyle to show more respect to nature and living beings, and NYX is accommodating those lifestyle changes as an example of their inclusivity.
Their formulas remain effective and pigmented even when they are vegan. NYX maintains its high-quality products despite adjusting them to include everyone—their makeup is still highly pigmented and performs superbly at a professional level. For an affordable brand, this is an amazing feat!
With NYX Cosmetics, you get high-quality makeup for professionals while still keeping your beliefs and vegan lifestyle! That's one of the best things about NYX—whatever lifestyle you live, they will accommodate you with every product they own. Live vibrantly and extravagantly through NYX!

What's Good About Them?
An inspiring thing about NYX Cosmetics is that they support the LGBT community wholeheartedly. They have built a community that's very inclusive to people of all types and colors and sexualities, and they are very proud to say that. Everyone is supported by NYX, as they should be.
Hollywood is a big inspiration for NYX, so every time the Hollywood culture changes (it tends to change a lot very often), NYX will follow the latest trends and fashion. This makes the brand super inclusive and accessible to the community. You will not be intimidated by their makeup because their makeup lines were created to make everyone comfortable using them, no matter their lifestyle.
Many makeup brands are slowly transitioning to being cruelty-free, and I take that as a good sign that we are evolving as human beings. Good thing we have NYX to cater to our makeup needs. If you are starting to get into makeup, NYX offers makeup that is designed for beginners. And, of course, their vegan formulas are the best if you're looking for vegan makeup.
Conclusion
There is no shortage of good things to say about NYX Cosmetics. They are amazing at what they do and what they offer, that they are almost unrivaled in the makeup industry. With amazing products like their Soft Matte Lip Creams and their Professional Makeup Micro Brow Pencil, they dominate Hollywood's sun-kissed streets.
Accessible makeup wins the game, and NYX Cosmetics is definitely winning. Whether you're looking for eye makeup, lipsticks, brow pencils, or creams, they have it all. Go out there and slay with every makeup look you have by using NYX Cosmetics.
This cruelty-free brand is one of the best, and you need at least one of their products in your makeup collection!
I hope you learned a lot about NYX in this article, have a good skin day!