Howdy! Here is yet another lovely moisturizer that I can't go into too many spoilers about — but one I did not hear of until recently, and includes interesting ceramide capsules that offer excellent hydration and a number of goodies without fragrance! Check out why else I love this lovely cream below!
About ILLIYOON Ceramide Ato Concentrate Cream
This product is for: If you want to get rid of tight, dry skin — If you're looking for a nongreasy formula — If you have sensitive skin
The dual-structured container blocking airflow allows you to use the product until the last drop, according to the manufacturer. Of course, we all know that doesn't stop the bits that stick to the top and corners of tubes, but I think that's the woe of all buyers once it reaches the end! I'm nowhere near the bottom reaches of this barrel, but it does certainly squeeze out easily, whereas something with cheaper packaging has a different experience.
I came about this product in my usual way — while scouring reviews for a specific type of product, or in general surfing my most trusty subreddits, r/AsianBeauty, and r/SkincareAddiction. I was eager to find something similar to The Ordinary's Natural Moisturizing Factors + HA moisturizer and was also hot on the trail of anything with a significant amount of panthenol. This led me to find ILLIYOON's Ultra Repair Lotion as well as this little ditty.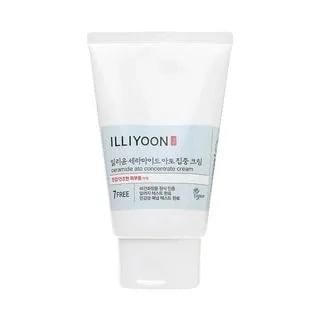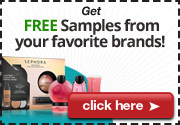 I loved the ingredients list, and the price point. That is, the price point on Amazon only and pretty much nowhere else – the price was easily almost twice the price everywhere else but eBay at the time! I scored this for about $13 and tax, which is excellent for the size because this tube is huge! I have never seen a tube this big for a moisturizer of any kind. It's pretty silly looking. That said, it's also very no-nonsense in that it looks very much like the other "skincare that looks medicinal" type products, such as MISSHA's Madecanol Cream, which I reviewed. It's white, looks like something your doctor might prescribe you, and does go out of its way to not offend or be too flashy.
It has a little bit of elegance thrown in with the pastel blue blocks, and I love ILLIYOON's red logo, which seems to be in Chinese characters even though ILLIYOON is definitely Korean, and the rest of the text in Korean. I don't know what that's about, but I like the look. It offers a beautiful, hefty, lovable, 150 ml of pure ATO Concentrate cream. If you don't know what ATO means, I don't exactly either. Still, I do know that it's always on the sensitive skin-friendly products and usually includes things like fragrance-free, simple ingredients, skin barrier protectants, etc. Good stuff, in other words.
Upon research, ATO means Atopic in Korea, hence described for sensitive skin (as in atopic dermatitis). Many products aimed at sensitive skin will use the term "ATO" to identify their product as being friendly and with minimal "bad" ingredients. 
Ingredients List
Water, Butylene Glycol, Glycerin, Cetyl Ethylhexanoate, Pentaerythrityl Tetraisostearate, Stearic Acid, Cyclopentasiloxane, Palmitic Acid, Behenyl Alcohol, Hydroxypropyl Bispalmitamide Mea, Panax Ginseng Root Extract, Magnolia Biondii Flower Extract, Cholesterol, Perilla Ocymoides Seed Extract, Lactobacillus/​Soybean Ferment Extract, 1,2-Hexanediol, C12-20 Alkyl Glucoside, C14-22 Alcohols, Glyceryl Caprylate, Dimethiconol, Mannitol, Cyclohexasiloxane, Silica, Arachidyl Glucoside, Arachidyl Alcohol, Acrylates/​Ammonium Methacrylate Copolymer, Ethylhexylglycerin, Polysorbate 20, Polyacrylate-13, Polyisobutene, Propanediol
First Impression: Here's My Thoughts and Opinions On ILLIYOON Ceramide Ato Concentrate Cream
In terms of skin-feel: This is a light and fresh daily moisturizer Nongreasy, fast-absorbing formula is suitable for everyone's body and facial moisturizing needs. I use this for my face almost exclusively, but could easily use it otherwise. It's very soft and creamy without feeling too emollient, drying down to a sort of satin finish. This gives calm sensitive skin with rich moisturizing and soothing effects. It also comes with "ceramide capsules" in the cream, which I did not know beforehand and was quite shocked at first.
It almost felt gritty, like I thought it separated or I was given a bad batch.

But I had heard of "exploding capsules" and such inside other skin products before, so I assumed it might be part of a gimmick, which lo and behold it is. It's not unpleasant, and they do immediately smooth down upon rubbing into the skin, but I will never hold my breath over whether it helps or not for the ceramides. YesStyle explains, "Patented Ceramide Skin Complex™ helps strengthen the skin barrier and enhance skin's self-hydrating power to keep skin longly hydrated and healthy."
It smells faintly of lotion, no big surprise considering there is no fragrance. I didn't particularly choose this product aside from the ingredients list, lack of fragrance, and the fact someone compared it to one of my Holy Grails, TO's NMF + HA moisturizer, as mentioned throughout this.
This "Patented Ceramide Skin Complex™ helps strengthen the skin barrier and enhance skin's self-hydrating power to keep skin longly hydrated and healthy," is developed by Amorepacific and AESTURA. It encapsulates ceramides that help form and supposedly fortify the skin barrier, helping to deliver and absorb valuable ingredients deep into the skin.
My Experience
I am going to open this segment by saying I'm so incredibly pleased with this cream because it's frankly everything I bought it for! It is not exactly what I was expecting, as the initial thing to enforce my taking the dive was someone in a comment on Reddit noting how it's like The Ordinary's NMF + HA moisturizer, but creamier, which is not an awful comparison but in my opinion, is off. It is a bit creamier and a little emollient, and quite a bit thinner as well, though it comes out looking quite a bit like it. It's nowhere near as dense, however.
I've been using it irregularly since I purchased it in mid-November. There's no saying how much I've used, but I will use about two pea-sized amounts and spread it over my face and neck, rubbing in. It feels slightly wet and dewy along with the capsules and dries to a nice satin finish as mentioned. I use it as my "main" moisturizer when it is used as if I was using my Holy Grail moisturizer from The Ordinary. I don't expect it to mattify anything since, well, it doesn't claim to at all. However, it was pleasantly mattifying when placed over a layer of Scinic's Honey AIO (or whatever may be left… rest in peace!), AND a layer of argan oil. I was quite shiny looking, and it took it down to 
Considering that my skin is very sensitive to high levels of Butylene Glycol since it's been on Tret, I find it amazing that I have zero irritation even with it as its second listed ingredient following water. Also, considering it is water-based (and likely explaining why so nicely wet feeling while smoothing on as its the first ingredient), this goes anywhere before oils and occlusives and final steppers. As usual, I checked for ferments – avoid if you're sensitive to ferments as it does contain one.
I would also like to mention at this point that I have read a post on Reddit that changed everything for me, describing how many ceramides in skincare may possibly be a scam. The short story is, you need a certain percentage for proper transepidermal penetration aka work at all and many popular products (whispers *even CeraVe*) uses this sort of "ceramide soup" that is nearly impossible to achieve sold by one of a few ingredients manufacturers (which is otherwise gatekept, so you HAVE to purchase from certain companies who have taken a monopolizing hold on the part of the industry where they get their ingredients from! Phew.

But the cool amazing thing is, either way, Amorepacific is one of the few mother companies that offer products that don't use the same ceramide soup if you will, and can reach the percentage needed to be allegedly useful to the skin. Again, this is educated guessing mixed with some data and whistleblowing NOT provided by me, but if you'd like the read, you can check it out on Reddit here.
What I Like & Dislike About ILLIYOON Ceramide Ato Concentrate Cream
Likes
Fragrance-free
7 Free: Animal-derived ingredients, mineral oil, artificial color, fragrance, Paraben, Triethanolamine, Imidazolidinyl Urea
Hypoallergenic and Sensitivity panel tested by ILLIYOON
Sensitive skin-friendly
Dislikes
The Ceramide capsules seem gimmicky

Some may not like the feel of the capsules in the lotion

Contains silica

Contains a ferment (a possible pro for some)

Alternative Products
The closest in terms of thickness and amount of moisture provided, I would say, is likely The Ordinary Natural Moisturizing Factors + Hyaluronic Acid. That moisturizer is much more dry seeming, stiff yet creamy with zero fragrances and several goodies such as amino acids. 
Verdict
I do really love this product, I have zero qualms with it and have a lot more to go through before finishing it off, which is one of the reasons I purchased it. It's a great staple with no extra frills, and thanks to Amazon, an affordable price because otherwise, I would have forgotten this product without a second glance. I will likely repurchase, but not again for a long time. The capsules were a little funny but nothing new to me, and certainly not a dealbreaker. 

Rating: 4.5/5, because of ceramide capsules
Where can I buy ILLIYOON Ceramide Ato Concentrate Cream?