Bumpy skin and rough textures are absolutely no one's favorite. An immense price tag on a face cleanser that is needed daily is, also no one's favorite. But no need to worry, First Aid Beauty's Pure Skin Face Cleanser makes these two the last of your concerns.
I've always suffered dry skin on my T zones, and when my holy grail Shiseido White Lucent Face Cleanser became hard to get a hold of, I was desperate to find one that performed similar or even better than my holy grail.
And with my extensive research, I finally found the one: First Aid Beauty's Pure Skin Face Cleanser.
About First Aid Beauty Pure Skin Face Cleanser
First Aid Beauty's Pure Skin Cleanser is already well-known and widely used by beauty gurus, but it was my first time dipping my toes in this brand. I always knew this brand emphasized the importance of clean and safe ingredients for the skin, and this proved true. This cleanser is part of the Clean at Sephora line, which means the product is formulated without certain sulfates such as SLS, SLES, parabens, and so much more stuff that are yucky and unwanted.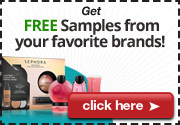 Basically, you can trust the product with its clean and safe formula.
The cleanser itself is a cream-based formula. Now, I know some people don't prefer cream face cleansers because it FEELS like it doesn't strip off all the dirt and oil from your face. Trust me, I've always felt the same about cream-based face cleansers too. But after using the Shiseido face cleanser and now this, it really changed my opinion on cream-based formulas.
This thing actually WORKS, but also strips everything off without my skin feeling dry at all?
I'm sold.
Ingredients List
Water/Aqua/Eau, Sodium Cocoyl Isethionate, Glycerin, Stearic Acid, Hydrogenated Coconut Acid, Sodium Isethionate, Stearyl Alcohol, Phenoxyethanol, Disodium Cocoamphodiacetate, Sodium PCA, Hydroxypropyl Methylcellulose, Coco-Glucoside, Glyceryl Oleate, Sodium Chloride, Allantoin, Sodium Phytate, Chrysanthemum Parthenium (Feverfew) Extract, Citric Acid, Potassium Sorbate, Sodium Benzoate, Camellia Sinensis Leaf Extract, Glycyrrhiza Glabra (Licorice) Root Extract, Maltodextrin, Aloe Barbadensis Leaf Juice, Tocopherol, Hydrogenated Palm Glycerides Citrate, Tetrasodium EDTA
First Impression: My Thoughts and Impressions on First Aid Beauty Pure Skin Face Cleanser
When I first tried the formula on my hand, the formula was quite thick and might I say, so shiny.

The formula is very creamy, and I don't say this in a bad way at all. You really have to feel the texture of the cleanser first hand, because although it's very thick and creamy, it also feels lightweight at the same time! So cool. This cleanser is fragrance-free, so those who hate fragrances rejoice!
I personally don't mind fragrances, but it was nice to know there won't be a problem with me not liking the fragrance for this cleanser.
I took it for a run and I applied the cleanser to my face, and it felt so smooth and applied well. The whipped formula actually turns into almost a luscious cream when you start washing your face with water.
I have the standard size at 5 oz, and I can already tell this will last me more than half a year—you really only need a small amount. The aloe and allantoin in the formula are supposed to help soothe and nurture your skin, which I felt like it did. The antioxidant blend helps to protect the skin against environmental aggressors, in addition to protecting us from irritated skin. The formula is definitely soothing and not harsh at all because it is a pH-balanced formula that is actually good for your skin
You'll be able to maintain the natural acidity of your skin, which helps to reduce complications and flare-ups.
My Experience
At first, I was skeptical of finding any cleanser as good as my Shiseido White Lucent Face Cleanser, but now I know why everyone credits the First Aid Beauty Pure Skin Face Cleanser so much. Tried and tested it, it is now my top holy grail face cleanser.
The hype is real!

I wear makeup daily, and this cleanser really stripped off all the dirt and makeup on my face without double cleansing—which, is crazy to me because I always have to double cleanse. I tried the cleanser on its own first to see if I had any reactions to it, then realized it was the only cleansing I needed.
The applying part was easy and so calming, as the creamy texture started washing off all the impurities of my face. Once I washed it off, my skin was left feeling SO smooth and soft. I kept touching my face because it felt so clean and poreless.
I was also worried about my dry T zones, but this cleanser made sure to not strip away any necessary oils and leaving the skin hydrated all around. It works really well with my other products, such as the exfoliator, moisturizer, and serum. So you have no worries about the cleanser's formula not mixing well with your current favorites.
I can honestly say this works as well as my holy grail cleanser and this is your sign to get it if you have been hesitant about purchasing the cleanser.
What I Like & Dislike About First Aid Beauty Pure Skin Face Cleanser
Likes
Smooth, creamy texture applies well onto the face
pH-balanced formula helps keep my skin at the natural acidity and reduce flare-ups
no need to double cleanse with this face cleanser
Skin is left so soft and hydrating
Affordable price with high effectiveness
Dislikes
Alternative Product
As mentioned above, my holy grail before the First Aid Beauty Pure Skin Face Cleanser was my Shiseido White Lucent Face Cleanser. It seems like the face cleanser is discontinued, but I have seen some available on Amazon. I thought it was time to switch it up and find a more reliable face cleanser that I know I can purchase without worrying it going extinct.
However, if you do want to try, the Shiseido White Lucent Face Cleanser is a very similar creamy formula that really helped hydrate and smoothes my skin texture. These two are my favorite cream-based cleansers that are fragrance-free and effective.
Another recommendation would be the Kate Somerville ExfoliKate Daily Foaming Wash, but this product has a citrus fragrance. However, all three worked wonders for me and proved the same effectiveness.
First Aid Beauty's cleanser is the most affordable of the three, which makes it my top choice.
Final Verdict
After trying the First Aid Beauty Pure Skin Face Cleanser, I want to ask myself why I waited this long to try this cleanser! It does everything it says the cleanser will do and more.
My skin is not irritated or dry even during the winter times, which proves a lot to me. I also don't need to double cleanse anymore, which is crazy!
This product saves me money, makes my skin feel good, AND I feel good. One bottle will go a long way for me, so I'm excited to have this cleanser in my skin routine for a while.

This formula is created for all skin types, so I highly recommend you copping one asap!
Rating: 5/5
Where Can I Buy First Aid Beauty Pure Skin Face Cleanser