The most important step in your skincare routine is cleansing. If I were forced to choose only one product to use for the rest of my life—it would be a facial cleanser. Your skin gets exposed to so much dirt in the 24 hours we have in a day. Invisible dirt will somehow get into your pores, and before you know it, you will have two new friends called Acne and Pimple. It's only proper that you take care of your poor skin after it has fought against the day's horrors.
And how can you do that? By using a cleanser.
About The Face Shop's Herb Day 365 Master Blending Foaming Cleanser (Aloe & Green Tea)
There's nothing more refreshing than starting and ending the day off with a soothing cleanser to invigorate your skin. In the early morning, your skin is just begging to be woken up, and in the evening, it's screaming for relief. Indeed, a cleanser is a must-have companion in your daily life!
Now, I've gone through my fair share of cleansing products. I have tried cream and gel cleansers, but they are not as satisfying to use as foaming cleansers.
So, let me tell you about The Face Shop's Herb Day 365 Master Blending foaming cleanser, specifically the Aloe and Green Tea variant.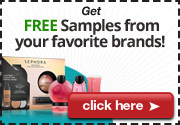 The Face Shop is a South Korean skincare and cosmetics company that is centered around the use of natural ingredients and the belief that nature will bring out everyone's natural beauty.
If you are what you eat, then your skin is what you put on it! You definitely don't want to put anything less than natural on your skin, right?
Ingredients List
Water, Myristic Acid, Glycerin, Stearic Acid, Potassium Hydroxide, Lauric Acid, Glycol Distearate, Polysorbate 20, Cocamidopropyl Betaine, Glyceryl Stearate, PEG-100 Stearate, PEG-7 Glyceryl Cocoate, Parfum/Fragrance, Disodium EDTA, Butylene Glycol, 1,2-Hexanediol, Aloe Barbadensis Leaf Extract, Camellia Sinensis Leaf Extract, Anthemis Nobilis Flower Extract, Aspalathus Linearis Extract, Borago Officinalis Extract, Centaurea Cyanus Flower Extract, Lilium Candidum Flower Extract, Salvia Officinalis (Sage) Leaf Extract
First Impression: My Thoughts and Opinions on The Face Shop's Herb Day 365 Aloe & Green Tea Master Blending Foaming Cleanser
I know that trying out new products is scary—you never know if they will burn your face and scar you permanently, but I felt none of that fear with this cleanser.
The packaging is nice and clean, with an illustration of an Aloe Vera and Green Tea plant on the front. But what really reassured me to use this as a cleanser were the main ingredients: Aloe and Green Tea.
If you were to say the word "natural," these two ingredients will immediately pop into my mind. Both are green and greatly beneficial to not only your skin but to the rest of your body, too! Aren't they great?!
The cleanser has the mild and soothing scent of Aloe—very relaxing. You need only to put a pea-sized amount of cleanser on your hand and add some water for it to lather. It lathers easily, even if you put a tiny amount!

The one thing I like most about foaming cleansers is how clean my skin feels after rinsing the foam off. Some foaming cleansers strip too much of your skin's natural oils and leave it uncomfortably squeaky clean, but this one gives you the amazing feeling of clean skin while still retaining its natural hydration.

My Experience
When I was in college, I tried no less than FIVE (5) cleansers in a span of two years—to no avail. My skin kept breaking out from stress, hormones, and the daily commute. I was ashamed of showing my face—friends would approach me and ask me if I've heard about skincare products. How humiliating!
Then came my third year of college. I received The Face Shop gift set from my aunt for Christmas. It included a face mask and the Herb Day 365 Aloe and Green Tea cleanser. My experience with trying out new products had been nothing but unpleasant, but I wasn't about to say no to free skincare! Christmas truly was a blessed season for me that year.
Since I received the cleanser for free, I was excited to try it out. And like a miracle, it gave better results than the previous cleansers I used—in just a week!
I have a combination skin type, which means that some parts of my face are oily, and some are dry. My T-zone (forehead, nose, and chin) is my problem area. When the weather is humid, this area gets oily really quickly and breaks out more frequently than the other areas of my face. The Herb Day 365 cleanser works perfectly for my skin type, even though it's meant for people with dry skin. The formula takes care of the oil on my problem areas, at the same time hydrating the dry areas. Now, this what I call a win-win situation!
Because of its balanced formula, I reckon that it's suitable for all skin types. Aloe is great for soothing the skin, and because it is 98% water, it makes for a good moisturizer too. Green tea, though mostly used for drinking, is great when used topically. Polyphenols, which can be found in green tea, help decrease the amount of sebum accumulating on your face, therefore lessening the chances of acne popping up.
When you put two ingredients with antioxidants and anti-inflammatory properties in a cleanser together, you get an excellent solution to your acne problems!

I have been using this cleanser for almost five years now, and I have no desire to switch to a different one. When you've had a traumatizing history with acne like me, it's almost impossible to switch to a different product when you've finally found the one that works for you. My toner and moisturizer may come and go, but this cleanser is a staple to my skincare routine.
When it comes to skincare, I believe that being consistent is key to keeping your skin clear.
What I Like & Dislike About It The Face Shop's Herb Day 365 Aloe & Green Tea Master Blending Foaming Cleanser
Likes
Natural ingredients
Affordable
Soothing scent
Simple Packaging
Lathers easily
Dislikes
An Alternative?
The Face Shop's Herb Day 365 skincare line is perfect for people who are serious about their skincare but don't have money for expensive products. The line has a total of six variants: Acerola and Blueberry, Aloe and Green Tea, Lemon and Grapefruit, Mung Bean and Mugwort, and Peach and Fig.
If you ever find yourself running out of your favorite variant (which happens a lot, trust me), I'm pretty sure that trying out a different variant will be okay—but of course, you have to consider your skin's needs.

Aside from the Herb Day 365 line, the one other foaming cleanser that worked well for me was Etude House's Happy Essential Cleansing Foam with Hyaluronic Acid. It's as cheap as The Face Shop's cleanser but even harder to find!
The reason why I switched to The Face Shop was because this product kept playing hide and seek with me. If you're lucky enough to get your hands on it, try it out!
Verdict
Considering that I have been using this product for years, I have no reason to try a different cleanser. I will probably keep repurchasing this until I'm forced to buy a different one. It's cheap, and it works, what else could I possibly need?
I mentioned that it works for my combination skin, but there's really no guarantee that it will work for your skin. Every skin is different, and finding the perfect cleanser is a game of trial and error. However, I do recommend this to people with normal, dry, and sensitive skin. With ingredients as natural as aloe and green tea, I doubt that you'll encounter problems with this!
P.S. Always find out what skin type you have before buying new products!
Rating: 5/5
Where can I buy The Face Shop Herb Day 365 Master Blending Foaming Cleanser?